WARNING:  This story contains disturbing information that may unsettle some readers. 
LOUISVILLE, Ky. (WDRB) -- Two suspects have been arrested in connection with the kidnapping, torture and killing of a Louisville man last year.
According to court documents, 31-year-old Samantha Johnson was arrested just after 11 p.m. on Wednesday on several felony charges, including complicity to murder in connection with the September torture and killing of 35-year-old Jeremy Lind.
Police say it happened on Sept. 27, when Johnson and Robert Lee Smothers kidnapped Lind and a female victim. Police say at 1 a.m., they woke the two victims up and forced them, at gunpoint, to go to another location.
Police do not identify that location.
At that point, police say Lind and the female victim were forced at gunpoint to strip out of their clothing. According to an arrest warrant, they were beaten and "deprived of their basic human rights."
"The victims were forced to eat dog food while naked," an arrest warrant states.
Police say rope was used to tie Lind's hands and feet behind his back, and a ligature cord was placed around his neck. At one point, his tongue was removed.
According to the arrest warrant, the female victim was forced to watch Lind being tortured. At one point during the imprisonment, police say Lind was unconscious, and the female victim was forced to clean up his blood. She was also pistol-whipped, according to police.
Police say Lind died when the suspects placed a foil ball in his mouth that contained his own tongue and he choked to death.
Johnson and Smothers planned to keep the female victim alive for the purposes of human trafficking, but she eventually escaped, according to court documents.
Police say the pair kept Lind's body in a shed for two or three days after he died, then eventually dumped it in a rear alley in the 3600 block of Lentz Avenue, near Carlisle Avenue in Louisville's Jacobs neighborhood.
"The beating sustained to the male victim was so extreme that it rearranged his mouth structure," court documents state. "His mouth was shattered, eyes closed shut and unrecognizable."
A motive is unclear. "I don't believe there is a motive that would be good enough to say, 'hey, I can see why they did this.' This was a heinous crime," says Dwight Mitchell, spokesperson for LMPD.
Johnson is charged with complicity to murder, complicity to first-degree wanton endangerment, complicity to first-degree assault, complicity to kidnapping, complicity to kidnapping resulting in a victim's death, complicity to first-degree unlawful imprisonment, complicity to abuse of a corpse and complicity to tampering with physical evidence.
In court Thursday morning, Assistant County Attorney Kristin Southard called the case "absolutely horrifying."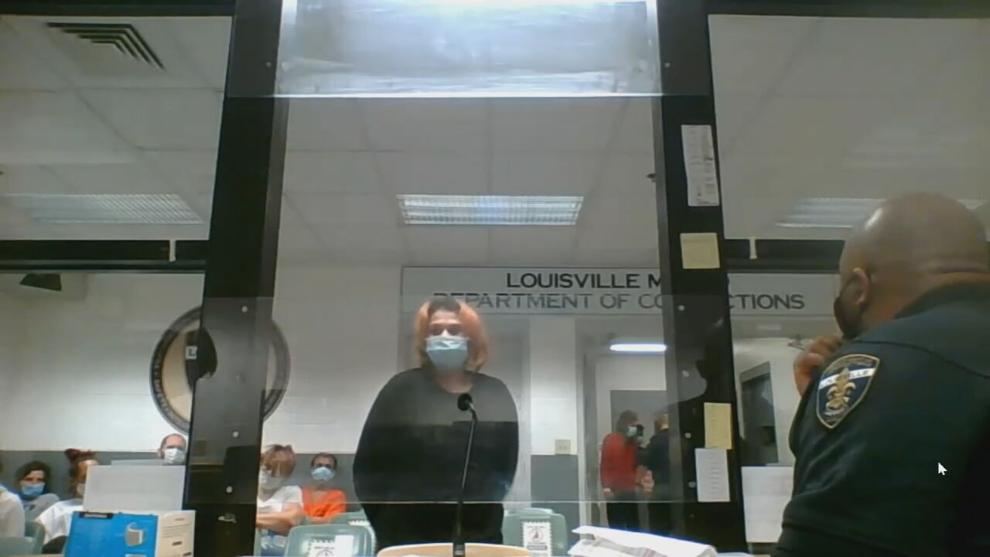 "We have multiple alleged victims, one who is deceased and one who managed to survive this," she said. "This is incredibly violent, the facts and circumstances that are alleged here."
Johnson's bond was set at $1 million and a not guilty plea was entered on her behalf.
On Thursday afternoon, police said they arrested Smothers, the second suspect. Police say his charges are identical to Johnson's.
"This is what we've been waiting for. We've been waiting for some justice for him," Jessica Wilkins said.
However, Wilkins said there are too many painful details of Lind's death, who is her children's father.
Last year, WDRB spoke with her, who says she was devastated by his loss.
At the time of the murder, the couple had been separated for several months.
"We're really hurt," Wilkins said. "We just want to know what happened to him. He was funny, and he always made you laugh."
Related Stories:
Copyright 2021 WDRB Media. All Rights Reserved.