LOUISVILLE, Ky. (WDRB) -- After years of WDRB News and other media outlets fighting Louisville Metro Police for withholding documents, the city is changing its open records process.
In a news release Tuesday from Mayor Greg Fischer's office, the city said it would release Metro Government investigative files from cases of alleged employee misconduct once those cases are closed.
The release of these records is longstanding law in Kentucky, but LMPD often times did not follow it. The police department routinely denied records requests pertaining to its internal Public Integrity and Professional Standards units' cases, even after those cases reached disposition.
The files often include the interviews of the accused and accusers and other sensitive yet public information.
The policy change won't just impact journalists. Anyone in the public who has tried unsuccessfully to access LMPD's closed PIU and PSU cases should now be able to get them more easily.
"It's a ridiculous hoop to jump through for your average person that just wants their records," said Heather Richard, one of several women who accused former LMPD officer Pablo Cano of rape. "I just wanted the records pertaining to my own case, and it went on, I believe, for five months before they finally gave me something, but I had to take it up to the attorney general's office."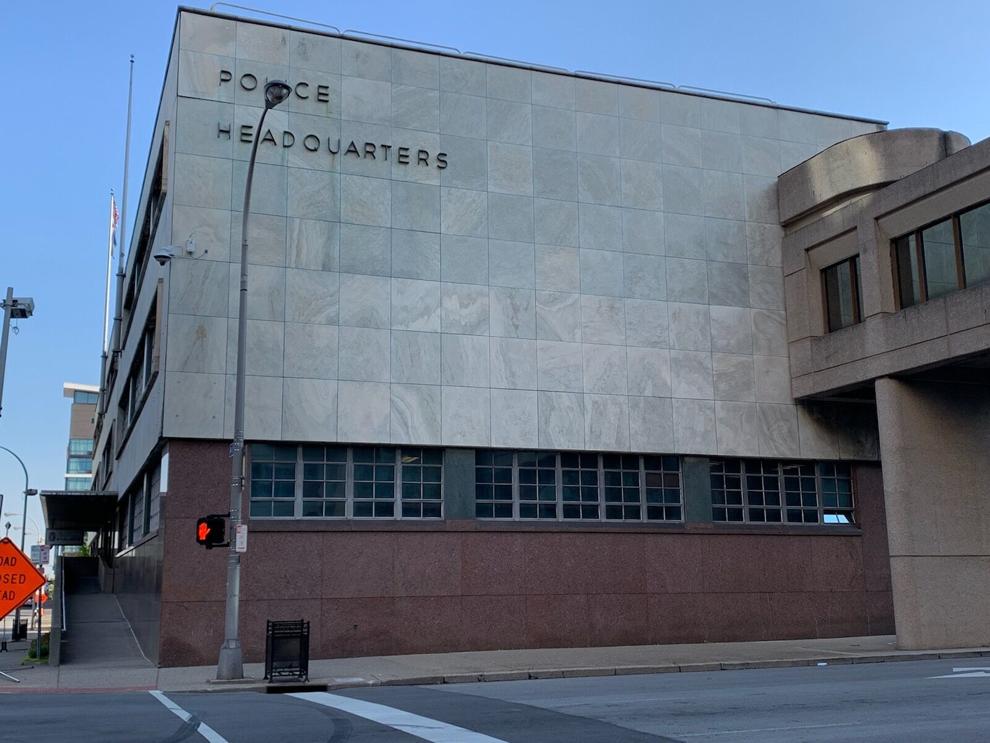 Cano has been in prison since 2019 for sexual misconduct, but LMPD is still withholding its Public Integrity Unit's full investigative file from his case. Richards said she only received a portion of her request, and it was heavily redacted.
"It shouldn't have been an issue to begin with," Richard said. "I mean, it's absurd that a police department is hiding or deceiving and refusing to give public documents to the public."
Related: Former LMPD officer accused of raping women pleaded guilty to child porn, sexual misconduct
Media outlets throughout Kentucky have challenged the city's actions concealing public documents, and Louisville Metro Government has repeatedly lost in court. In fact, a memo from Chief Erika Shields to LMPD staff cited a lawsuit WDRB News filed against the department as one of the reasons for the change.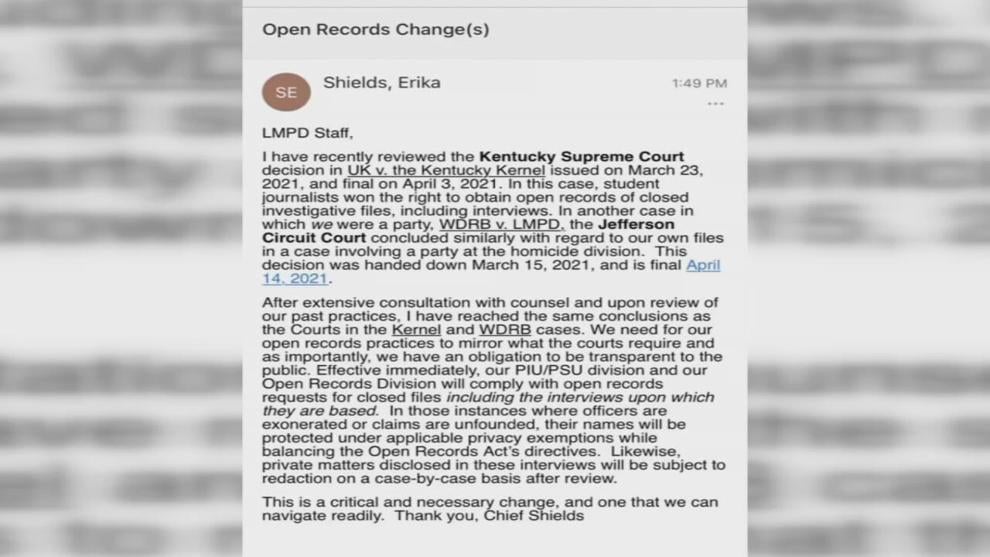 "We need for our open records practices to mirror what the courts require and as importantly, we have an obligation to be transparent to the public," Shields said in the memo.
WDRB News sued LMPD in 2020 for redacting the names of officers who were under investigation for misconduct revolving around an alleged alcohol and sex party at the homicide unit in 2019. In March, a Jefferson Circuit Court judge ruled in favor of the station in forcing police to turn over the names of those accused of misconduct and the initial complaint.
"Effective immediately, our PIU/PSU division and our Open Records Division will comply with open records requests for closed files, including the interviews upon which they are based," Shields wrote in the memo. "In those instances where officers are exonerated or claims are unfounded, their names will be protected under applicable privacy exemptions while balancing the Opens Records Act's directives."
This policy pertains to all of Metro Government — not just the police department. In a statement, Mayor Fischer said the policy change "may be uncomfortable" for some city employees but is "an important step in enhancing transparency and building community trust."
Related Stories:
Copyright 2021 WDRB Media. All Rights Reserved.