FRANKFORT, Ky. (WDRB) -- Former Kentucky Gov. Matt Bevin took to social media Friday to defend the spree of pardons granted in his last weeks in office.
Kentucky Senate President Robert Stivers is calling for a federal investigation into pardons, and two Kentucky lawmakers are calling for a criminal investigation into Bevin.
Stivers released a statement in which he called on the U.S. Attorney's Office to investigate Bevin:
"From what we know of former Governor Bevin's extreme pardons and commutations, the Senate Republican Majority condemns his actions as a travesty and perversion of justice. Our citizens, and especially the crime victims and their families, deserve better.
We support the gathering of facts and call upon the U.S. Attorney's office to launch an investigation into former Governor Bevin's pardons."
In response, Bevin vehemently defended his choices, saying that "no community is either more or less safe now, than it was before the pardons and commutations given over the past four years."
14/20:I personally spent hundreds of hours reading every application and file of those who received a pardon...I personally wrote every word of justification for each pardon granted and each sentence commuted...

— Matt Bevin (@MattBevin) December 13, 2019
State Senate Minority Leader Morgan McGarvey, D-Louisville, and State Rep. Chris Harris, D-Pikeville, both former prosecutors, believe federal and state charges could be in play for the spree of pardons.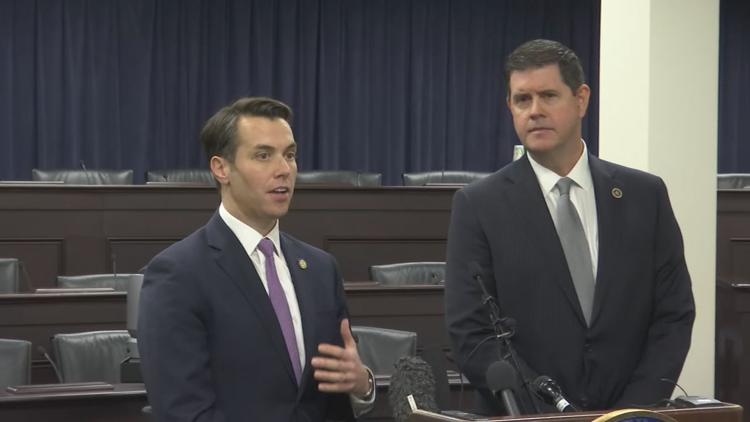 The two lawmakers said special attention should be given to the pardon issued to Patrick Brian Baker, who was convicted of reckless homicide, robbery and other charges in a fatal 2014 home break-in in Knox County. Baker had served just two years of a 19-year sentence.
Lawmakers said they're especially concerned because Baker's family had donated thousands to Bevin's campaign. Bevin wrote in the pardoning document that Baker's "drug addictions" led him to fall in with the wrong people and the evidence against Baker was "sketchy at best."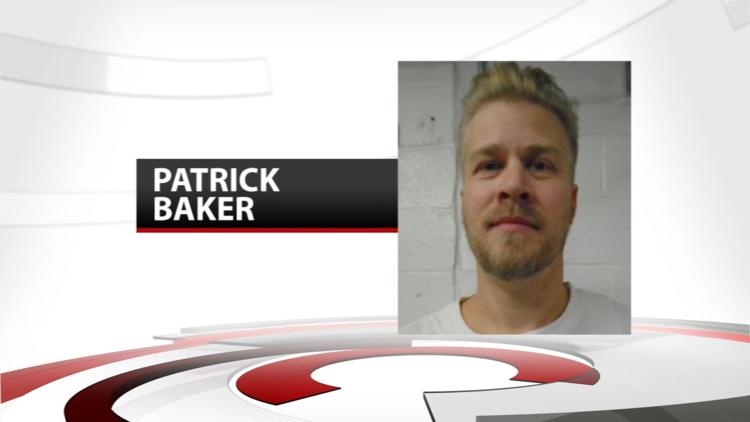 "The two who are accused of being accomplices are sitting in prison for 50 years right now,' McGarvey said. The person who pulled the trigger and killed another human being is free. That person's family raised $21,000 that went directly into the governor's pockets, and when he issued this pardon on his last day in office, he didn't notify the victims, the other defendants or the attorneys involved."
11/20:The myriad statements and suggestions that financial or political considerations played a part in the decision making process, are both highly offensive and entirely false...To repeat such uncorroborated rumors and lies is reprehensible...

— Matt Bevin (@MattBevin) December 13, 2019
McGarvey and Harris are asking Attorney General-elect Daniel Cameron, who takes office next week, to appoint a bipartisan team of special prosecutors to investigate.
Cameron did not address the pardons or a potential investigation in a written statement Friday but said he believes "the pardon power should be used sparingly and only after great deliberation with due regard to public safety."
Harris said some of the pardons "shock the conscience" of Kentuckians. He said several pardons were granted to people from wealthy families. 
"That's something that specifically needs to be looked into," Harris said. "We want to make sure that there's not this pay-for-play going on with governor pardons."
Bevin, who lost to Democrat Andy Beshear last month in a close race, has issued more than 400 pardons since the Nov. 5 election, according to the Kentucky Secretary of State's office.
"I don't like reacting to how people act in office. We should always pass policy based on the power we want officials to have," McGarvey said. "I believe the governor should have the ability to pardon people. It is a check and balance on our system that, when used responsibly, can be used for good. So I don't think we should revoke the governor's pardon powers because Matt Bevin obviously abused it."
The concern appears to be bipartisan. House Speaker David Osbourne, R-Prospect, issued a statement indicating he would like to learn more about the circumstances behind the pardon.
"As we learn more about how the former Governor chose to use his authority to issue pardons, we are reminded that with the power to pardon must come the judgment and discretion to use that power judiciously. Like all authority associated with elected office, it must be free from political and personal interest and balanced with the impact it has on the victims and our communities and justice system," he said.
His proposal will seek to amend the state's Constitution to strip a governor of pardon powers for the month leading up to an election and for the time between an election and the swearing in of a new governor. The proposal would have to be ratified by the state's voters.
"If a governor wants to use the power to commute and pardon, he should be willing to stand in front of the voters and be held accountable for those actions," McDaniel said in a statement.
Bevin said the pardon process is "never an exact science...The entire criminal justice system hinges upon the judgement of third parties."
U.S. Sen. Mitch McConnell, R-Ky., told reporters he disapproved of Bevin's pardons.
"It seems to me it was completely inappropriate," said McConnell. "I expect he had the power to do it, but looking at the examples of people who are incarcerated as a result of heinous crimes, no I don't approve of it."
 Copyright 2019 WDRB Media. The Associated Press contributed to this report.  All Rights Reserved.