LOUISVILLE, Ky. (WDRB) -- Metallica is back for two nights of the Louder than Life festival this fall.
Organizers of the rock festival in Louisville released the four-day lineup, and it says Metallica will play on Friday and Sunday night of the festival. Louder than Life will be held on the Highland Festival Grounds of the Kentucky Expo Center Sept. 23-26, 2021.
Headliners for the festival also include Korn, Staind, Jane's Addiction, Nine Inch Nails, Snoop Dogg, Machine Gun Kelly, Judas Priest and Mudvayne.
Promoter Danny Wimmer said in a release that "DWP has always considered Louisville home, so to be able to bring America's Biggest Rock Festival back in 2021 means everything to us. After a year filled with challenge after challenge, we worked incredibly hard to curate a lineup worth the wait for our fans."
Before the festival was canceled in 2020 by the pandemic, Metallica had pulled out of the festival because band member James Hetfield was in rehab. The festival also faced flooding and issues at its former home in Champions Park off River Road.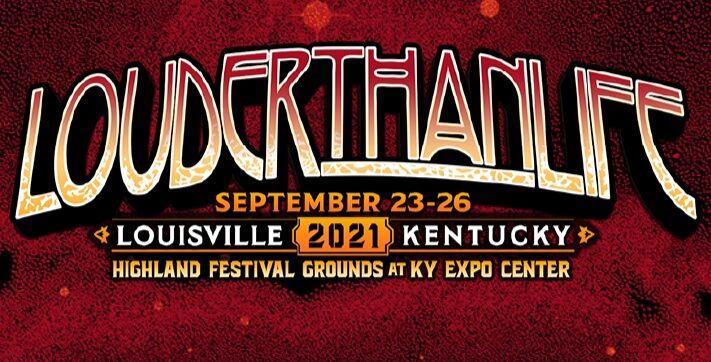 Here is the Louder than Life 2021 line-up:
Thursday, September 23: KORN, Staind, Cypress Hill, Anthrax, Beartooth, Sevendust, Knocked Loose, Wage War, Helmet, Escape The Fate, Zero 9:36, Hyro The Hero, Teenage Wrist, Currents, Jeris Johnson, Another Day Dawns, Blame My Youth
Friday, September 24: Metallica, Jane's Addiction, Rise Against, Gojira, Killswitch Engage, Starset, Avatar, Fever 333, Turnstile, Cleopatrick, Dead Sara, '68, The Blue Stones, South Of Eden, Tallah, Joyous Wolf, Contracult Collective
Saturday, September 25: Nine Inch Nails, Snoop Dogg, Machine Gun Kelly, Ghostemane, The Distillers, Asking Alexandria, Grandson, Code Orange, Ice Nine Kills, Spiritbox, Red, Butcher Babies, Bones UK, Diamante, Siiickbrain, UNITYTX, Dana Dentata, The Messenger Birds
Sunday, September 26: Metallica, Judas Priest, Mudvayne, Seether, Pennywise, Skillet, Sabaton, The Hu, Badflower, Mammoth WVH, Fozzy, Red Fang, Ayron Jones, From Ashes To New, Avoid, Tempt, Dead Poet Society, Like Machines
Louder Than Life will feature nearly 70 music acts on three stages over the four day festival. It also features food and beverage experiences including bourbon and craft beer. Promoters will continue to monitor any local COVID-19 advisories and protocol.
Single day and weekend general admission and VIP passes for Louder Than Life are on sale now starting at $99.50 for a single day pass and $249.50 for a four-day pass (plus fees). Weekend camping packages and VIP tickets are also available. For information, click here.
Copyright 2021 WDRB Media. All Rights Reserved.