LOUISVILLE, Ky. (WDRB) -- A Louisville hospital is celebrating Kentucky's first-of-its-kind double-transplant surgery that recently saved a man's life.
UofL Health - Jewish Hospital said patient Michael Munday, of Graham, Kentucky, is recovering well after a heart and liver transplant that took place in March.
The procedure took a team of five transplant surgeons and dozens of medical staff worked together for about 12 hours to perform the innovative new procedure.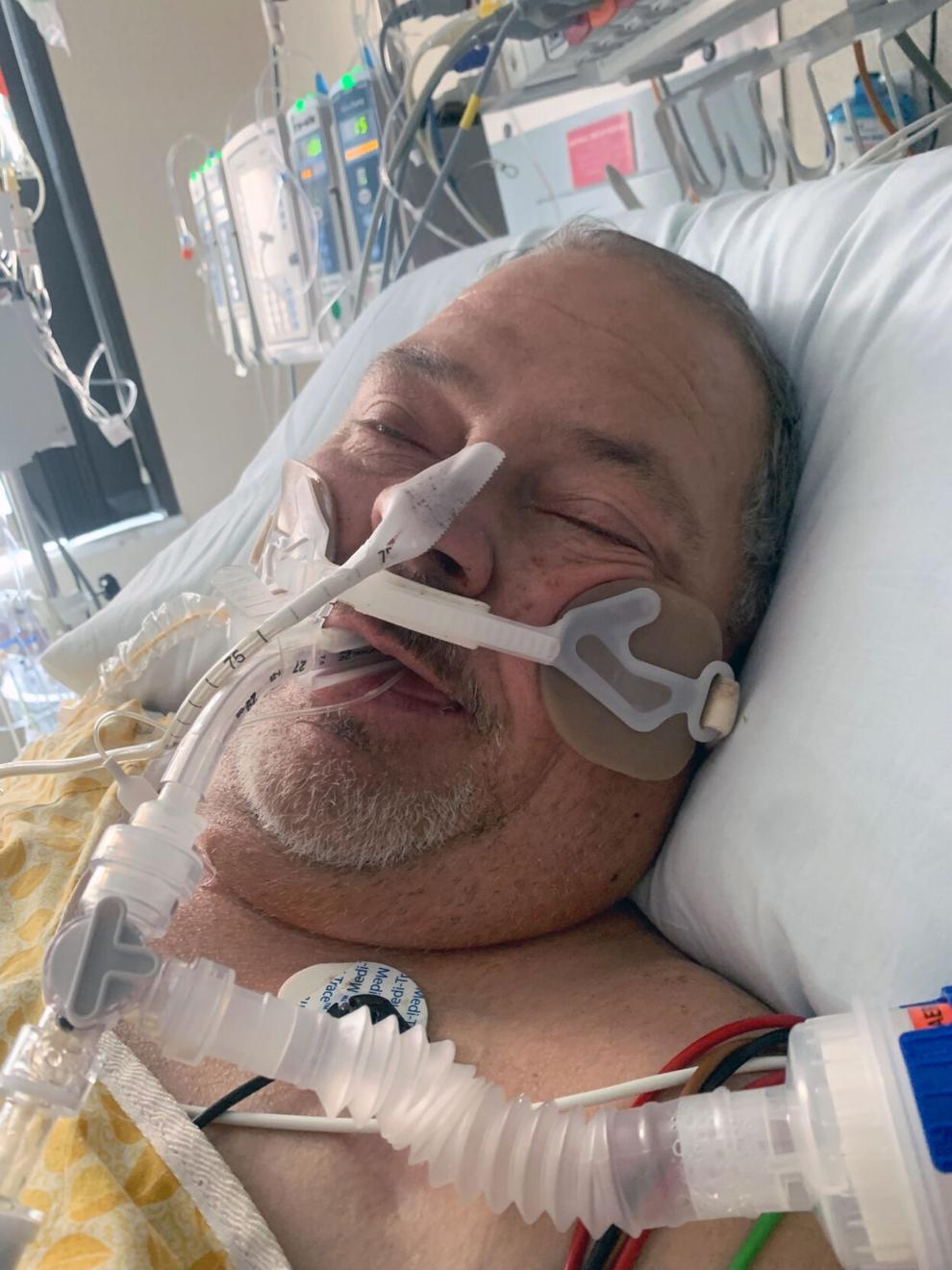 "A surgery of this magnitude is choreographed from the moment the donor teams leave until the patient is taken to the ICU post-operatively," Dr. Dylan Adamson, a transplant surgeon at UofL Health's Trager Transplant Center at Jewish Hospital, said in a statement. "It would not have been possible without exhaustive collaboration between our heart and liver transplant surgeons, as well as the diligent anesthesia team and dedicated operating room nurses."
Adamson is one of the surgeons who operated on Munday. 
"Being the first in the state, he put a lot of trust in us. He put his full trust and faith in us and we trusted him to do everything that's right after the fact and he's continued to do everything that's asked of him."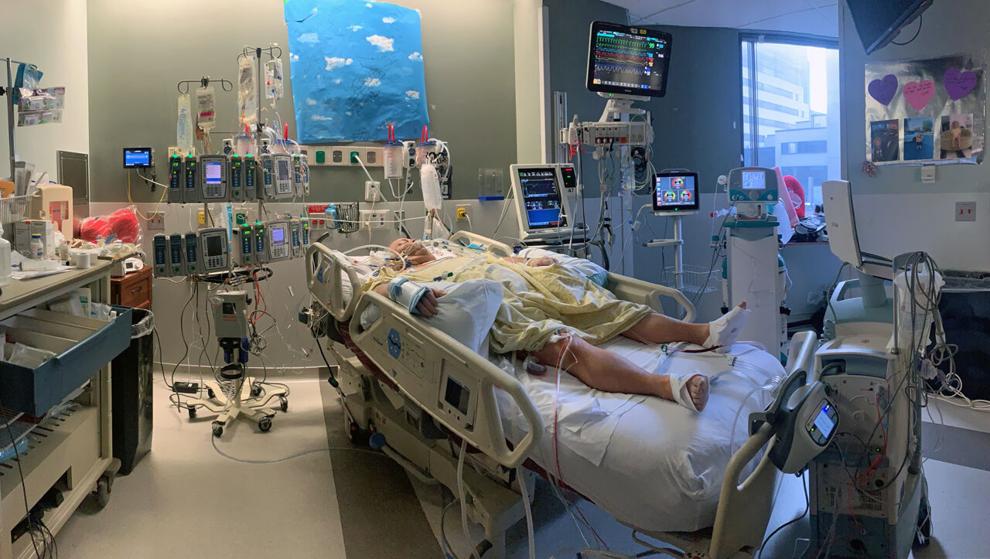 Munday, 55, knew something was wrong nearly 10 years ago when he started having heart trouble. Those issues continued until July 2021 when he suffered from several irregular heartbeats and he was told his heart's function dropped to only about 10%. 
Eventually he was given a defibrillator implant to help regulate his heartbeat.
"I was lucky and blessed to have had it but it's a rough feeling when it goes off. It's kind of like getting kicked in the chest by a mule," said Munday.
On March 22, the double transplant was performed and Munday went home April 13 with a healthy heart and liver, according to UofL Health.
"They released me from the hospital in 22 days," Munday said. "I always felt safe here. I guess I was worried at times but I felt I was in good hands. Everybody, the doctors, the nurses, the nursing aids treated me like a celebrity. I'm not 100% yet, but I've been feeling excellent."
Despite the severe pain and the many unknowns of the surgery, his doctors say a smile never left his face.
"He did everything we asked him to do and walked around here with a smile on his face every single day. Couldn't be nicer, even when he felt terrible, and I know he felt terrible because I saw his numbers," said Doctor Stephanie Moore.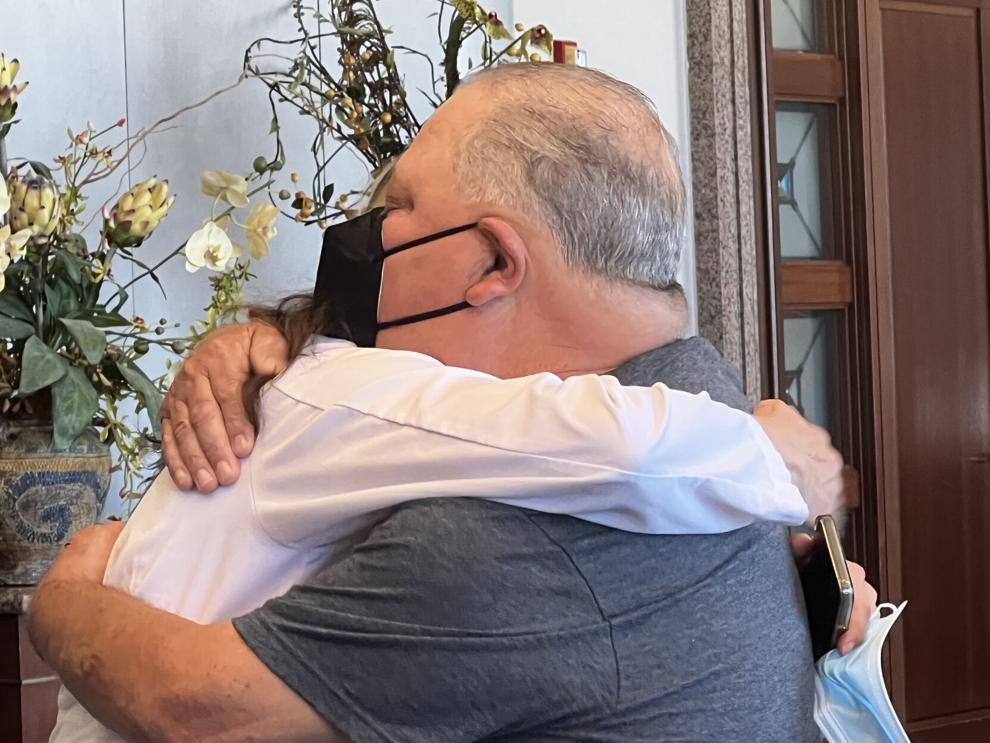 Moore is the Medical Director of the Heart Transplant Program at UofL Jewish Hospital. She said she gets emotional when she gets to see Munday because not every transplant story ends as great as his. 
"It's super awesome, it's why we do it. He comes back a lot and gives everybody his love unconditionally and without boundary," she said. "I don't know, it's pretty incredible to me. It's indescribable."
Now that he has his new organs and is doing well with his recovery, Munday says he is looking forward to "doing more for God," spending more time with family and seeing his grandkids grow up.
He also added he hopes to one day meet and thank his donor's family.
UofL Health -- Jewish Hospital has celebrated a number of transplant firsts in its history, including being:
Kentucky's first adult heart transplant
Kentucky's first pancreas transplant
Kentucky's first adult liver transplant
Kentucky's first double-lung transplant
Kentucky's first dual heart/lung transplant
"Medical innovation, especially on the surgical side, once somebody shows it's possible and that it's safe, then people start to trust it," said Adamson. "I've always told patients a liver transplant or a heart transplant are the biggest operations you can do to a patient and we combined that into one big operation.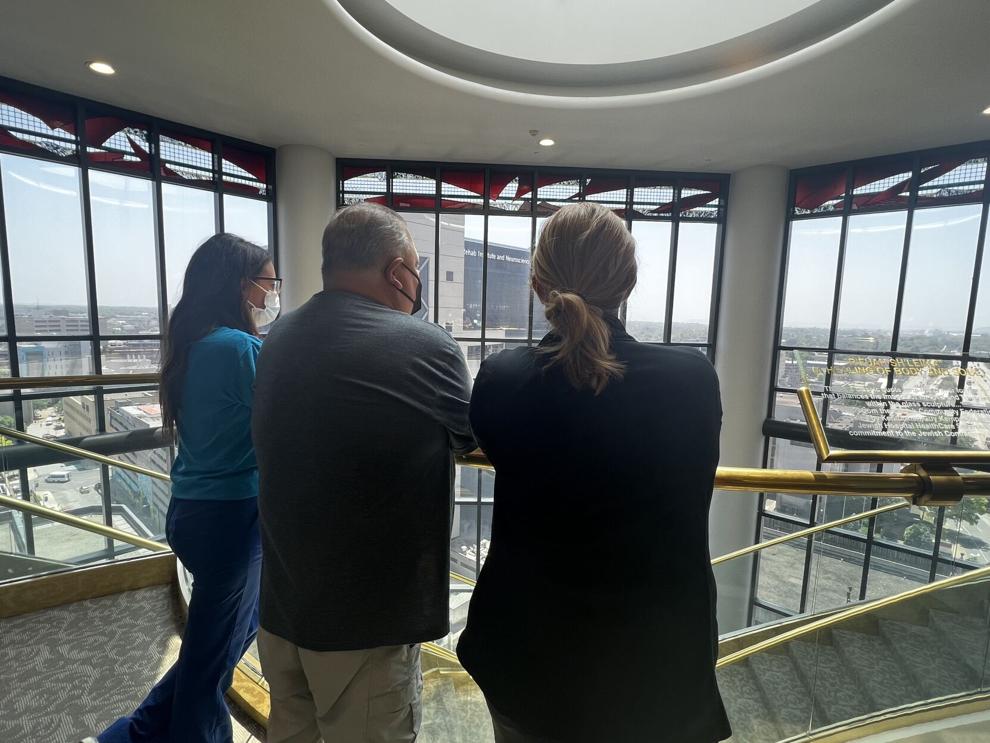 Adamson said he hopes the surgery will help drive the medical field forward to encourage more types of innovative surgeries.
"Having that experience both on a personal level or a national and state level, really goes a long way to show that 10 years ago these patients may have been declined for transplant because they needed a heart but their liver maybe wasn't in good shape. Now we're showing that those patients are transplantable and with good outcome," said Adamson.
The hospital remains among a very small percentage of U.S. hospitals approved to perform all five solid organ transplants, including: heart, lung, liver, kidney and pancreas. 
Copyright 2022 WDRB Media. All Rights Reserved.