GLENDALE, Ky. (WDRB) -- Thousands of jobs and millions of dollars for the economy are expected at the Ford BlueOval SK plant in Glendale, and U.S. Secretary of Transportation Pete Buttigieg said Friday that's just the beginning. 
Buttigieg praised Kentucky Gov. Andy Beshear and local leaders for their foresight in landing a plant that will build batteries for the next generation of electric vehicles, calling it a feather in Kentucky's cap. 
"You grow up getting the message that the only way to prosper is get to out of the community that raised you but not anymore," Buttigieg said. "That's what this is about -- here in Kentucky and at new auto plants around the country."
On a day clouded with severe weather, in a state of emergency for the bluegrass state, emphasized the need for electric vehicle manufacturing on U.S. soil.
Ford's BlueOval SK plant in Glendale is expected to hire 5,000 employees once it's up and running, placing the state on the cutting edge of the future. 
"EVs are going to be remembered not as a front in some invented culture war between red and blue America, but as a front in the very real competition between the US and competitors like China for the future manufacturing," Buttigieg said. 
In an exclusive interview with WDRB, Buttigieg said the federal Inflation Reduction Act includes manufacturing credit for companies to locate at places such as Hardin County.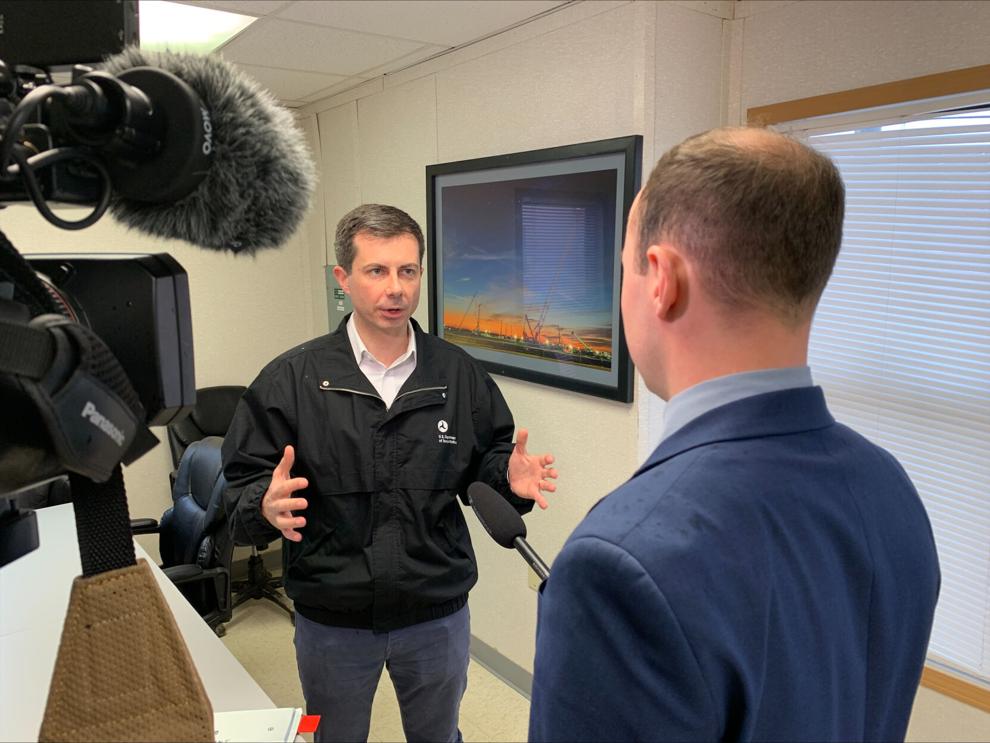 "It also creates price supports to make EVs cheaper, but it requires that those be EVs that are made on American soil," Buttigieg explained. "It's another way to incentivize."
A recent study showed that the plant would have an $800 million economic impact on the region, but it's not clear what the pay scale will be.
Buttigieg was unable to tell us the pay range, and he referred that question to Ford officials. He did hint that the plant could be unionized. 
"We're already seeing a lot of very good paying union construction jobs building this facility, and across the country we're seeing a lot of good paying union manufacturing jobs too," Buttigieg said. 
Construction on the $5.8 billion BlueOval SK Battery Park began in October 2022. The plant is expected to open sometime in 2025. 
Copyright 2023 WDRB Media. All rights reserved.