LOUISVILLE, Ky. (WDRB) -- The evolution of a busy shopping center in Hikes Point is almost complete.
Norton Healthcare is moving a lab into the former Kmart. The lab, which will move from a smaller facility on Hurstbourne Parkway, will be run by CPA Labs.
"It's just crowded, and we've needed to expand," Norton Healthcare Chief Operating Officer Mike Gough said.
The lab will double in size when it takes over a portion of the old Kmart building, which has been vacant for years. The former Kmart building is one of several big box store locations in Louisville that have become vacant in recent years.
"I think that started happening with the rise of e-commerce with changes in the ways consumers are really shopping nowadays," said Taylor Thompson, vice president of PRG Commercial Properties. "It can be tied in a little bit with the changes in the economy in 2008, 2009 and 2010."
Walmart closed locations at Hurstbourne Parkway, Poplar Level Road and Blankenbaker Parkway within the last two years. Toys "R" Us closed its location on Shelbyville Road, and empty buildings at the former Kmart stores on Poplar Level Road and Hikes Point are all that are left.
Thompson said the reason is a shift in consumer spending.
"The rise in spending for entertainment is very substantial," Thompson said. "A great example would be the Sears building at Oxmoor Mall that has been the subject of some recent debate with the Topgolf."
The former Walmart at Hurstbourne Parkway is now a Malibu Jack's.
Medical use is also giving new life to big box buildings across the area. Norton Healthcare bought a former Walmart location on Poplar Level Road last year.
"Last year, we purchased the former Walmart property adjacent to Norton Audubon Hospital and will use it for future expansion opportunities as Norton Audubon Hospital continues to grow," said Maggie Roetker, director of public relations for Norton Healthcare.
Now, the company will serve as an anchor tenant at the Breckenridge Center shopping center at Hikes Point.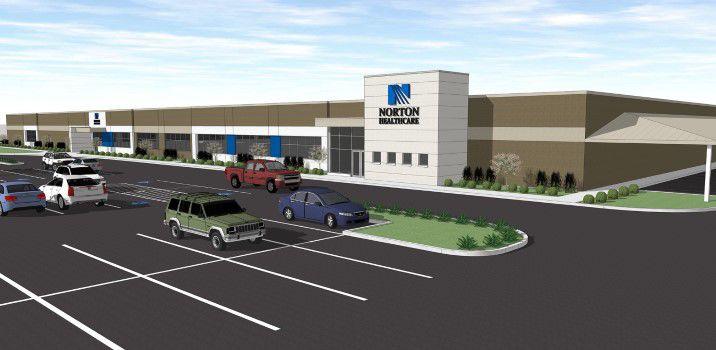 The size, the large parking lot and the central location were big draws for Norton.
"It's very centrally located to all of our hospitals, so it can serve all of our hospitals," Gough said. "It also has a lot of space there."
Work will begin immediately, according to a release from commercial property leasing group, McMahan Group. It is expected to be completed by early 2021.
Copyright 2020 WDRB Media. All Rights Reserved.