LOUISVILLE, Ky. (WDRB) -- Hundreds of combat veterans spent the day on an important annual journey.
With the motto, "Vets helping Vets," the Combat Veterans Motorcycle Association rode from the Kentucky Exposition Center in Louisville to the Kentucky Vietnam Veterans Memorial in Frankfort on Thursday.
.@WDRBNews The CVMA is an association of combat veterans from all branches of the US Armed Forces who ride motorcycles as a hobby. Their primary focus is to provide assistance and help to individual veterans, veterans care facilities and more. Their motto is…"Vets helping Vets." pic.twitter.com/7c4Vb3psDq

— Stephan Johnson (@StephanWDRB) June 23, 2022
Members of the organization from all 50 states rode into Louisville this week for its national convention, but they have more than just that in common.
"We're probably about 20,000 strong nationwide, members are all combat vets," Jonathan Scholl said. "All week we're celebrating our national convention."
Some traveled hundreds, even thousands of miles to be a part of the conference, but they said the most important journey happened Thursday afternoon.
It's a ride that took the veterans on a journey across Interstate 64. At the end of the journey, they arrived in Frankfort at the Kentucky Vietnam Veterans Memorial.
"It's emotional every single time, brings back a lot of memories to many of us," Scholl said. "Again, honor those that we've lost."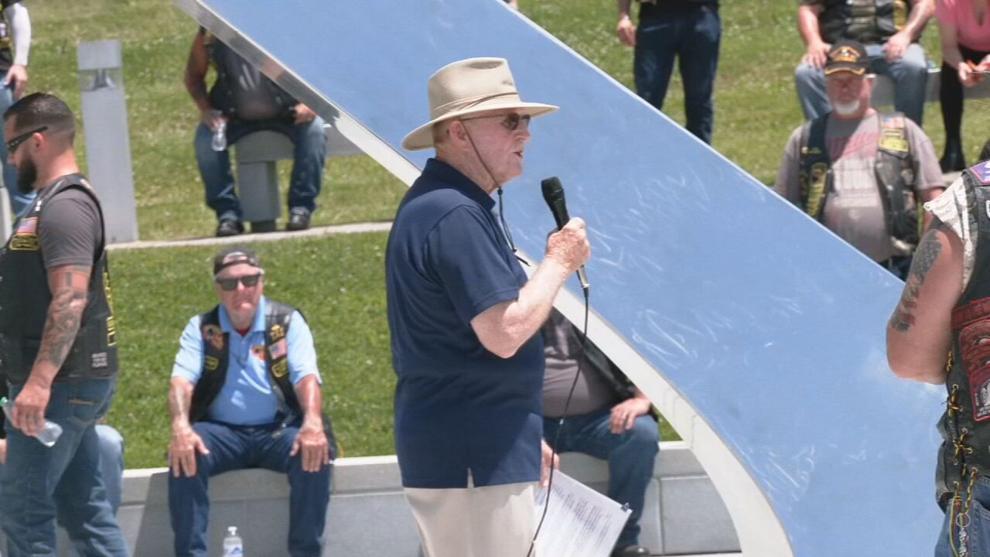 At the memorial, they heard from retired Brig. Gen. Leslie Beavers.
"We all have friends that didn't come back," Beavers said. "And we reflect on now."
As Beavers spoke, he had the undivided attention of the veterans.
"It's so important that we don't forget people who sacrifice themselves for our country," Beavers said. "And, one of the purposes of a memorial like this is not only to remember and honor, but also to teach our school children and other young adults what service is about."
Combat Veterans Motorcycle Association's conference goes until June 26. The veteran's charity estimates there are over 5,000 members and their families in all 50 states.
Copyright 2022 WDRB Media. All Rights Reserved.