LOUISVILLE, Ky. (WDRB) -- Kentucky leaders on Monday said they are working on a more equitable COVID-19 vaccine distribution plan.
Despite making up about 8% of the state's population, Black Kentuckians have received only 4.3% (16,579) of the vaccine doses administered thus far statewide, Gov. Andy Beshear said during a briefing from the state Capitol in Frankfort.
According to state data, first doses of the two-shot coronavirus immunization have been administered to 336,318 white residents, who make up more than 80% of the state's population.
Data also show only about 1.1% (3,855) of vaccines administered in Kentucky have gone to its Hispanic population.  
"That's not acceptable," the governor said of the disparity. "... We're going to produce this data every week so we can track our progress and be held accountable."
Related: Louisville councilman questions racial equity of city's vaccine administration
According to race and ethnicity data from Kentucky Public Health, Black Kentuckians make up 8.5% of the state's total coronavirus cases and 8.4% of its virus-related deaths. The state's Hispanic population, meanwhile, accounts for 5.6% of its total cases and 1.8% of its deaths from the pandemic.
One of the proponents of racial inequity in the state's vaccine administration, Beshear said, is a lack of accessible vaccination resources near minority communities. There is currently just one facility in west Louisville administering vaccines to members of the public who are eligible under the state's vaccination plan, according to the governor, who said officials are working with the federal government to possibly launch a mass vaccination site at Shawnee Park.
For that to happen, however, Beshear said Kentucky needs another boost in its supply of vaccine doses. For the week beginning Feb. 2, the state received a first-dose allocation of 68,475, according to the state's COVID-19 vaccination dashboard. 
Related: 'I don't want to die' | Urgent calls to open mass vaccination site in west Louisville
In the meantime, state leaders said they are working to set up vaccination events in underserved communities.
"We look forward to expanding our network of partners in this effort and working to reach people who need access to this vaccine and need a little extra assistance in getting it, so they can have the same benefit as everyone else," said Dr. Steven Stack, Kentucky's public health commissioner. 
Additional root causes of inequity the governor identified were a lack of minorities represented in professions receiving top priority for immunization — health care, first responders and education — as well as a hesitancy toward vaccinations sometimes documented in minority communities.
Related: Louisville community leaders encouraging COVID-19 vaccinations among Black minorities
"Our underserved and minority populations haven't been treated right in the past when it comes to vaccines, or even experimentation," Beshear said. "From the beginning, we knew Black and Latinx people were more hesitant to get the COVID-19 vaccination. We're committed to addressing these concerns."
According to the state's vaccination dashboard, 444,930 Kentuckians as of Monday had received the first dose of the two-shot coronavirus immunization — up from 442,858 on Sunday. 
Kentucky reports lowest daily COVID-19 caseload since December, 20th straight day of 30-plus deaths
Kentucky on Monday reported its lowest daily total of new COVID-19 cases since late December but its 20th consecutive day of more than 30 deaths in which the virus was a contributing factor. 
State health officials confirmed 40 more deaths related to COVID-19 alongside 1,003 new cases, Beshear said. 
Kentucky's positivity rate, which measures the proportion of coronavirus tests returning positive, dropped from 7.97% on Sunday to 7.78% on Monday — the lowest it's been since Nov. 10, the governor said.
"The trends are all moving in the right direction, but that only happens from your hard work," Beshear said. "We have more people wearing masks. We have more people social distancing. We are having fewer large gatherings at homes and out in pubic. We must keep this up because we don't want to lose this progress."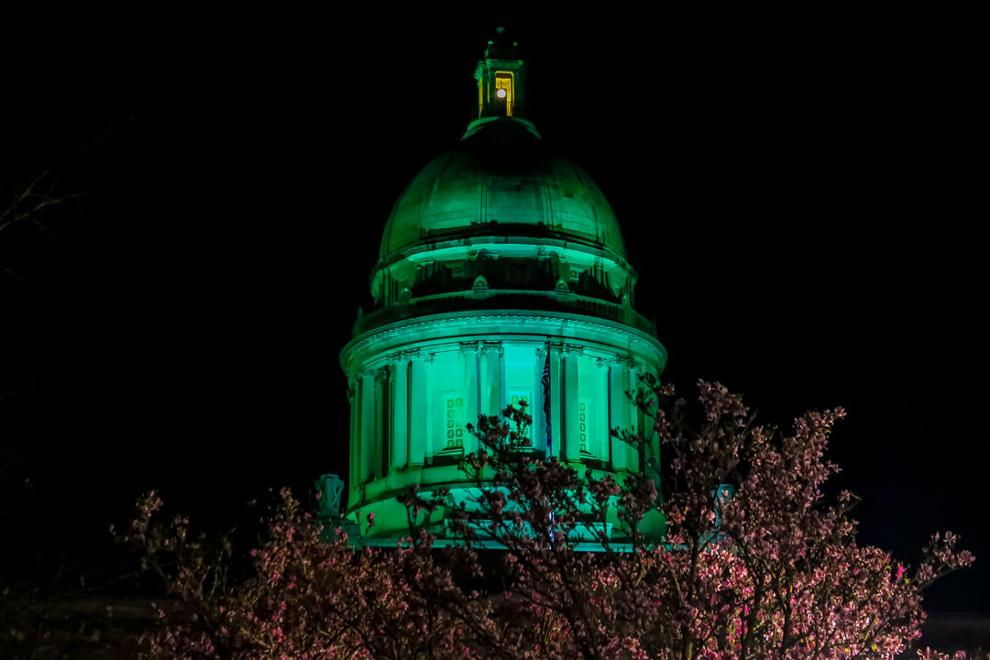 Kentucky's death toll, however, continues to surge after the state surpassed 4,000 deaths Saturday. The state has reported 30 or more deaths in which COVID-19 was a contributing factor every day since Jan. 20. According to data from Kentucky Public Health, more than half of the 4,091 Kentuckians who have died from the virus have been age 70 or older. 
Of the new cases reported Monday, 205 were confirmed in Jefferson County, according to Kentucky Public Health. Data released Monday show 95 of the commonwealth's 120 counties were experiencing a "critical" spread of the virus, according to the governor. 
As of Monday, 1,163 Kentuckians were hospitalized with COVID-19, according to state health officials, while 274 were being treated for the virus in intensive care units. More than 140 patients were on ventilators.
For most people, COVID-19 causes mild or moderate symptoms that clear up within weeks. The vast majority of people recover. Of Kentucky's 378,793 confirmed cases reported since March, at least 44,961 have recovered, according to Kentucky Public Health.
But for others, especially older adults and people with existing health problems, the virus can cause severe symptoms and be fatal.
To find a COVID-19 testing location near you, click here. To find out if you're eligible for a vaccine and for more information on Kentucky's vaccination process, click here.
Copyright 2021 WDRB Media. All Rights Reserved.