LOUISVILLE, Ky. (WDRB) -- Updates to Kentucky's "Healthy at Work" guidance will allow for the state's arenas and large outdoor venues to expand capacity, Gov. Andy Beshear said Monday. 
"Events with more than 1,000 people in a single space are limited to 50% capacity, or the maximum number of people that allows for physical distancing," the updated guidance says.
Beshear said the updates are meant to "streamline" guidance so that it applies to all businesses. The guidance includes "minimum requirements," which outlines requirements businesses must follow regarding mask-wearing, sanitation, ventilation and more. 
The "facial coverings" minimum requirement, for example, says, "Entities must encourage all persons to wear a face covering to the fullest extent practicable whenever in a public space in the presence of other person(s) not from the same family/household.
"All Entities must require persons to wear a face covering in any indoor space listed in Executive Order 2021-134 and any renewal orders, subject to the limited exemptions listed in the same order." 
Dr. Steven Stack, Kentucky's public health commissioner, said the boost to half capacity for larger venues was "significant," especially as "graduation season is upon us." 
"I look forward to the day when we put COVID behind us and none of these requirements are necessary," Stack added. "The way we get there is for everyone to make the choice to get vaccinated. These vaccines are amazing tools to help us get our lives back."
The capacity boost means Lynn Family Stadium can be half full Saturday night when Louisville City FC opens the regular season against Atlanta United 2. 
"A limited number of tickets may become available to the public later this week for Saturday's season opener," the club said in a tweet Monday afternoon. "Season ticket members will continue to be prioritized as capacity limits rise." 
Pack some earplugs, @atlutd2. 😈 https://t.co/VRRM7QQER5

— Louisville City FC (@loucityfc) April 19, 2021
To read the updated guidance in full, click here. 
Beshear urges younger people to pick up vaccination pace
Kentucky has surpassed another vaccination milestone, but the pace needs to pick up among younger adults to defeat the COVID-19 pandemic, Beshear said Monday.
More than half of Kentuckians who are 18 and older have received at least a first dose of COVID-19 vaccine, the governor said. While about three-fourths of Kentuckians 70 and older have been vaccinated, the rate drops off considerably among people in the 20-49 age groups, he said.
"So we need to pick it up for our younger Kentuckians if we want to lessen the number of cases and ultimately defeat this virus," Beshear said during Monday's briefing on the pandemic.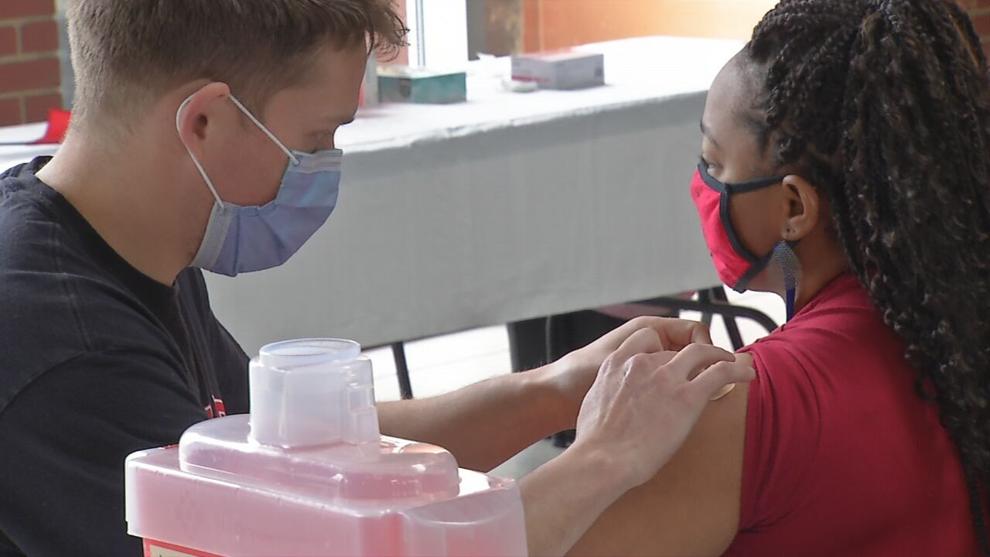 Last week, Beshear pledged to lift capacity and physical distancing restrictions for nearly all businesses, venues and events catering to 1,000 or fewer patrons once 2.5 million Kentuckians receive at least their first COVID-19 shot. He also would remove curfews on bars and restaurants.
More than 1.6 million Kentuckians have received at least their first COVID-19 shot, surpassing more than half the state's population 18 and older.
"That is a big milestone," the governor said. "It's one we ought to be excited about. But we also know that we have a lot further to go."
The Bluegrass State still has about 400,000 doses available before getting its next shipment of vaccine, he said. Anyone 16 or older is eligible to be vaccinated in Kentucky. For information on how to sign up for an appointment, click here. 
Kentucky reports 231 new COVID-19 cases, 9 deaths
Health officials on Monday confirmed 231 new COVID-19 cases in Kentucky and nine more deaths in which the virus was a contributing factor.
The update brings Kentucky to at least 331,565 confirmed cases of COVID-19 reported since it was first detected in the state, according to a report from Kentucky Public Health. The virus has been a contributing factor in the deaths of at least 6,347 Kentuckians.
Kentucky's positivity rate, which measures the proportion of coronavirus tests returning positive, fell slightly from 3.48% on Sunday to 3.46% on Monday, data show.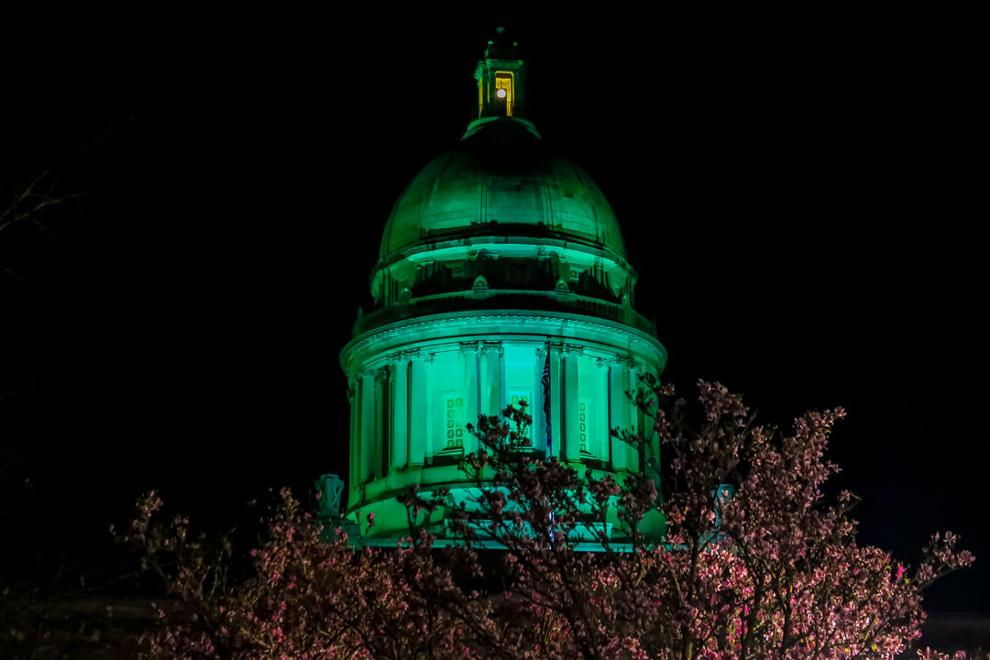 Of the nine virus-related deaths reported Saturday, Beshear said five were tied to the state's ongoing audit of death certificates. To see a list of the victims, click here. 
Data show 402 Kentuckians currently hospitalized with COVID-19 and 121 being treated for the virus in intensive care units. More than 40 patients were on ventilators.
For most people, COVID-19 causes mild or moderate symptoms that clear up within weeks. The vast majority of people recover. Of the state's confirmed cases reported since March 2020, at least 50,776 have recovered, according to Kentucky Public Health.
But for others, especially older adults and those with existing health problems, the virus can cause severe symptoms and be fatal.
To find a COVID-19 testing location near you, click here.
The Associated Press contributed to this report. Copyright 2021 WDRB Media. All Rights Reserved.