LOUISVILLE, Ky. (WDRB) -- A man on house arrest is back behind bars after authorities say they found drugs, weapons, ammunition and a large quantity of cash in his home.
Thursday, during an inspection at the home of 23-year-old Byron George, HIP officers from the Louisville Metro Department of Corrections found over six pounds of marijuana, several controlled substances — including suspected OxyContin and Benzodiazepines — weapons, ammunition and a large amount of cash, according to a news release.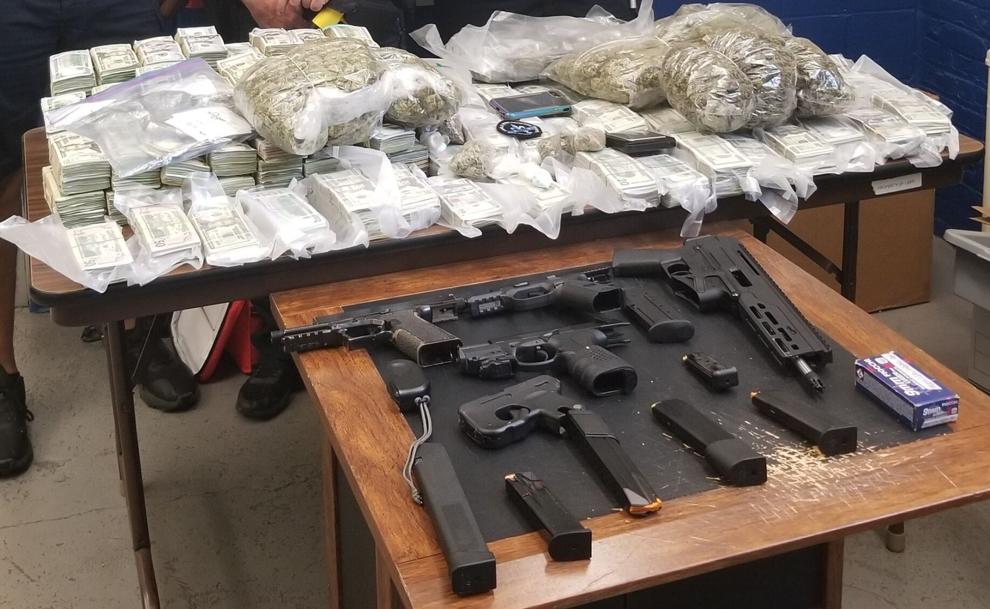 Officers say the drugs were packaged for sale, while the money was sealed in bags and suitcases. 
Byron George, 41-year-old Ronnetta George and 18-year-old Michael Gray were all arrested and charged with enhanced drug trafficking and gun charges.
The LMDC says people on HIP consent to random house inspections as part of the program.
Copyright 2021 WDRB Media. All Rights Reserved.