LOUISVILLE, Ky. (WDRB) -- The FBI is asking for the public's help in its investigation into the disappearance of Crystal Rogers, a mother of five who went missing from Bardstown, Kentucky, in 2015. 
Surveillance photos released over the past few days on the FBI's Crystal Rogers Task Force website show possible vehicles of interest in the case, according to Tim Beam with FBI Louisville. The agency believes the drivers of the vehicles "may have important information related to Crystal's disappearance" said Beam, who hopes the public can help in identifying the drivers. 
"These photos also represent the results of a growing dialogue with the residents of Bardstown," Beam said in a statement. "By sharing important elements of the investigation, we hope this will increase the public's cooperation generating vital information in our pursuit of justice."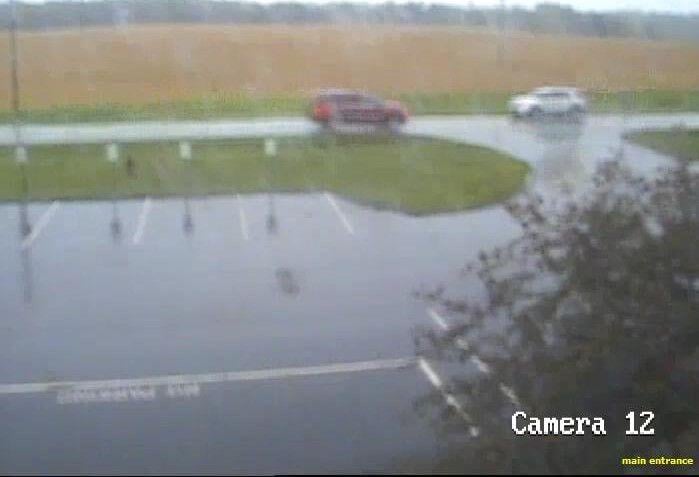 One photo shows a red SUV and a white SUV at approximately 1064 Loretto Road, near Heaven Hill Distilleries and not far from the My Old Kentucky Home Campground in Bardstown. The FBI did not specify when the photo was taken. 
The second photo, timestamped around 3:45 a.m. on July 4, 2015, shows a vehicle with its headlights on near the intersection of Balltown Road and Paschal Ballard Road, not far from where Balltown Road meets Loretto Road. Rogers was last seen July 3, 2015. Officials with the Nelson County Sheriff's Office said Rogers' former boyfriend, Brooks Houck, was the last person to see her alive when they were at his family farm on Paschal Ballard Lane, just up the road from the site of the FBI's second surveillance photo. 
PODCAST: WDRB's Fallon Glick on the FBI takeover of the Crystal Rogers investigation
Rogers' mother, Sherry Ballard, filed a missing person's report with law enforcement on July 5. Not long after, another family member found Rogers' car abandoned on the Bluegrass Parkway at mile marker 14. Rogers' maroon Chevy Impala had a flat tire with her keys, purse and cellphone still inside.
FBI Louisville announced it was taking over the investigation of Rogers' disappearance on Thursday, Aug. 6, when the agency dispatched 150 state and federal law enforcement officers to execute nine federal search warrants in Bardstown. Authorities worked investigations at Houck's home on Glenview Drive, the family farm and the home of Houck's brother, Nick Houck, on Pulliam Avenue. 
On Friday, Aug. 8, FBI agents towed Roger's car from a storage unit, where it's been kept since her disappearance.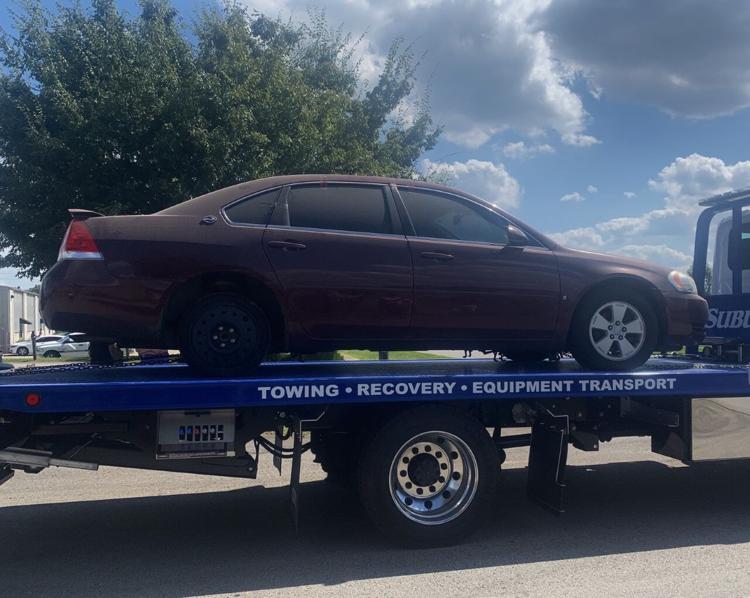 On Sunday evening, the FBI said it finished "its judicially authorized search activities" in Bardstown and thanked the Nelson County Sheriff's office. 
FBI Louisville has concluded its judicially authorized search activities. Thank you to @county_nelson for their assistance over the last few days. We also encourage the public to continue coming forward with information and look for updates at https://t.co/AmXmuckoZi. pic.twitter.com/n4ud1OQuqn

— FBI Louisville (@FBILouisville) August 9, 2020
Related Stories:
Copyright 2020 WDRB Media. All Rights Reserved.