LOUISVILLE, Ky. (WDRB) -- The disappearance of Crystal Rogers has been a mystery since 2015. With the case garnering national attention, so many in Bardstown and across the country have been left wondering what happened to the mother of five. From the day the case started over a Fourth of July weekend to the FBI taking the case this week, we take a look back at all the major moments.
2015
Rogers was last seen alive on July 3, 2015. For two days, family and friends called and texted her but were unable to reach her. They said it wasn't like Rogers to not respond, especially to her children.
Crystal's mother, Sherry Ballard, filed a missing person's report with law enforcement on July 5. Shortly after that, another family member found Rogers' car abandoned on the Bluegrass Parkway at mile marker 14. The maroon Chevy Impala had a flat tire with her keys, purse and cellphone still inside.
The Nelson County Sheriff's Office held a news conference the next day on Rogers' disappearance. Officials said Brooks Houck, Rogers' boyfriend, was the last person to see her alive when they were at his family farm the night of July 3. Sheriff Ed Mattingly said at that time that Houck was fully cooperating with the investigation. Rogers' family also announced a $25,000 reward for information leading to her.
"We love her and we're trying to find her and we just want her to come home," Sherry Ballard said through tear-filled eyes.
Nearly every day since Rogers went missing, her father, Tommy Ballard, searched for her and even started his own investigation. The community also stepped up in a big way with family and strangers from all over setting out to search every inch of Nelson County and the surrounding area.
"We've searched the rivers, we've searched farms, houses, sinkholes, wells, any place she might be," family member Sammy Johnson said.
However, one person was always missing from the searches: Houck.
"If he truly loved my daughter, he would do anything to find her because we're doing anything," Sherry Ballard said.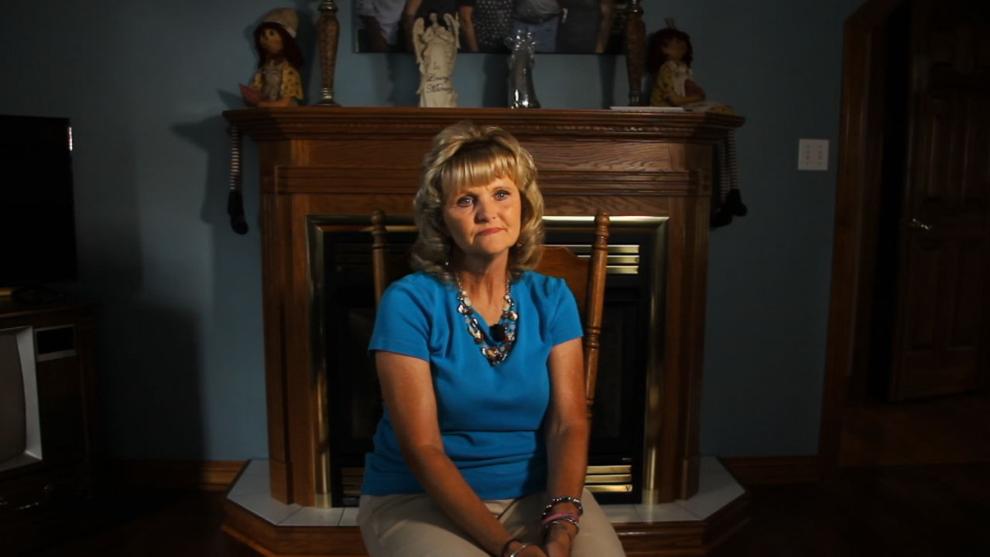 During the first two weeks of these searches, Houck was questioned by Nelson County Sheriff's Office Lead Detective Jon Snow. In the interview, Houck said that Rogers, their 2-year-old son Eli and himself left the family farm around midnight the night of July 3. He said when they got home, he went straight to bed, and Rogers stayed up playing games on her phone. He told Snow that when he woke up on the morning of July 4, Rogers wasn't there.
"I wasn't even alarmed," Houck, said during his police interview.
Snow alerted Houck of gaps in his story, but Houck said he had nothing to do with Rogers' disappearance.
"And now my whole family's name is trashed for something that's not even tied to me," he said.
In the middle of the interview, Houck's phone rang. When he answered it, it was his brother, Nick Houck, telling him not to talk to investigators. At the time of that call, Nick Houck himself was an officer with the Bardstown Police Department.
Nick Houck was also questioned by investigators in Rogers' disappearance. During an interview with him, an investigator told Nick Houck he didn't pass a lie detector test and had problems answering questions about Rogers.
"I don't give a *bleep* what your *bleeping* computers said, OK?" Nick Houck told the investigator, angrily. "I'm telling you I've been 100 percent honest with you."
Then in August, Tommy and Sherry Ballard started on the path of trying to get custody of the 2-year-old son Rogers had with Brooks Houck. That day in court was also the first time the Ballards saw Brooks Houck since Rogers was reported missing.
"He made eye contact with me. I made eye contact with him," Tommy Ballard said after the court hearing. "I just want to see my grandson. I'm not worried about nobody but my grandson and my daughter."
In October, three months after Rogers disappeared, she was presumed dead by law enforcement.
"She has vanished from Earth, and I think it's safe to say she's dead," Mattingly announced at a news conference.
It was also announced that Nick Houck was fired from the Bardstown Police Department for interfering with the investigation. And the Nelson County Sheriff's Office named Brooks Houck the main suspect, but he wasn't arrested or charged.
"I have eight pages of circumstances that lead me to look in their direction," Mattingly said.
Two months later, in December, Danny Singelton, an employee of Brooks Houck, was indicted for perjury in the Rogers case. He later confessed to lying in the case and spent seven months in jail.
2016
Investigators had conducted numerous searches on Houck family property, including the home of Anna Whitesides, the grandmother of Brooks Houck. In June, Whitesides was served with a subpoena to testify before a Nelson County Grand Jury, but she invoked her Fifth Amendment right not to talk.
Then in August came the most intensive search of the Houck family farm. The Nelson County Sheriff's Office, Jefferson County Sheriff's Office, FBI and Louisville Metro Police Department searched 300 acres with at least 14 cadaver dogs. Snow said a crime involving Rogers is believed to have happened at the Houck Farm.
"I'm hopeful," Snow said. "I think we're moving in the right direction. It's been a long road, and it may be even longer, but I think we're getting close."
Three months later, Tommy Ballard was shot and killed early in the morning in mid-November. He was about to go hunting with his grandson, one of Rogers' five kids. Tommy Ballard was shot in the chest and died.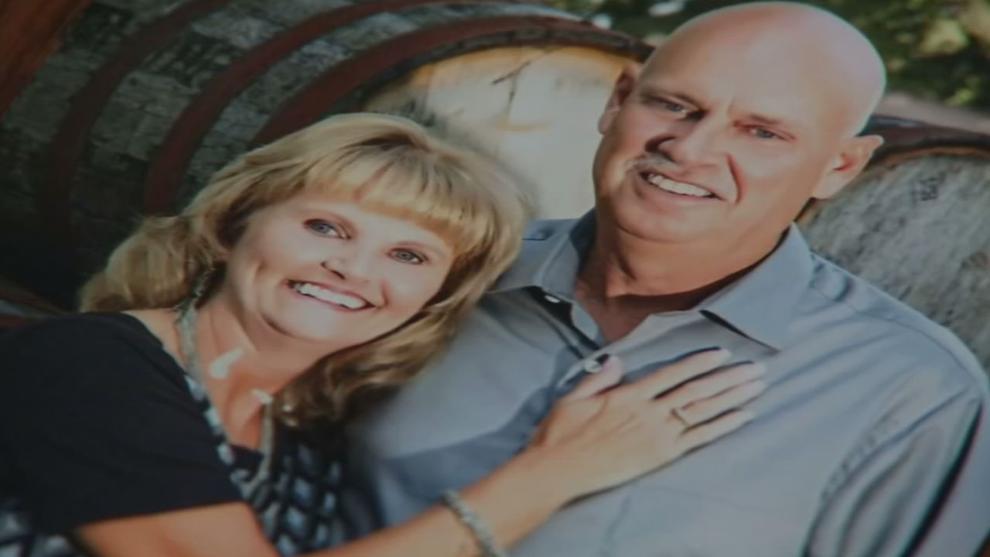 Kentucky State Police is in charge of this case and classified it as a death investigation. Sherry Ballard said her husband was always brainstorming new locations to search for Rogers and was the biggest champion in the fight to find her.
Sherry Ballard believes he was targeted and even said he thought he was being followed in the days leading up to his death.
"I don't think my husband's death was an accident," she said. "I'll never think it was."
Tommy Ballard's case is still unsolved, and no suspects have been announced.
2017 
In May, KSP Commissioner Rick Sanders hired two retired troopers to investigate a handful of unsolved and high-profile cases in Bardstown, including that of Rogers and Tommy Ballard, the ambush killing of Officer Jason Ellis and the brutal murders of Kathy and Samantha Netherland.
In late-July, Brooks Houck's new girlfriend, Crystal Maupin, was arrested. Since Rogers' disappearance and Tommy Ballard's death, signs in support of the family had been scattered all around Bardstown. Maupin stole some of those signs and was court ordered to write an apology to Sherry Ballard.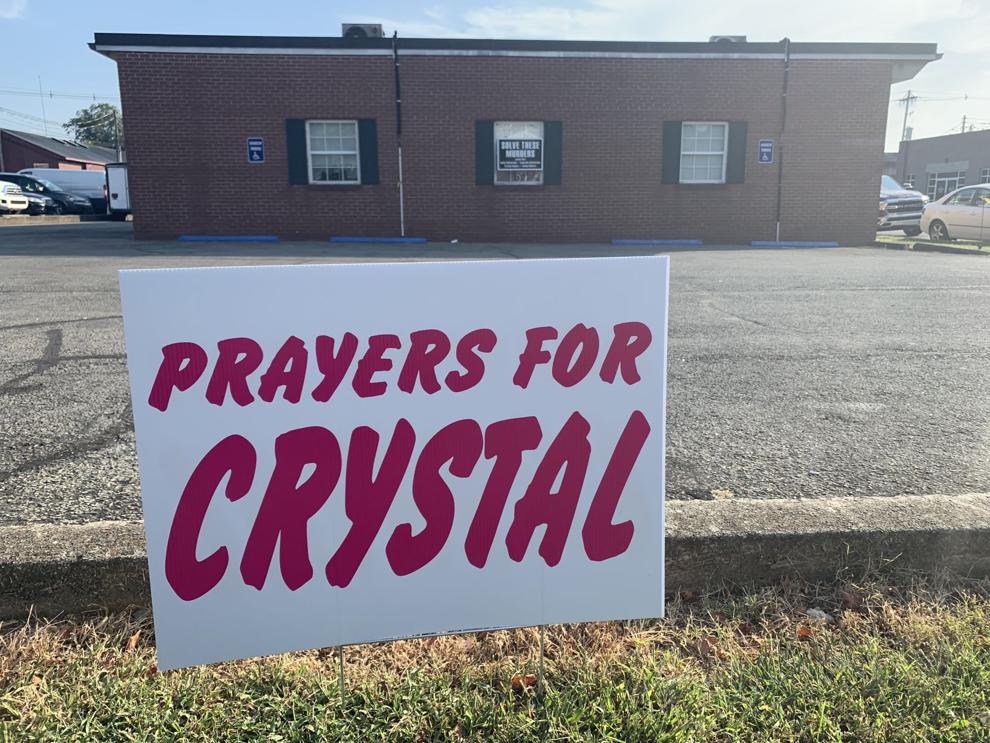 "She could have just said 'I'm sorry. I'm sorry for my actions,'" Sherry Ballard said of the letter. "But instead, it's like she was trying to defend herself."
2018
In the summer of 2018, WDRB News spoke to Brooks Houck in an interview for the first time. At that point, law enforcement had executed more than 70 search warrants in the three years since Rogers was last seen.
"I've been advised, you know, to ride the wave and keep on keeping on," he said. "That's what I've done, and it's worked out great this far."
Just a short time after that interview, Brooks Houck was arrested for stealing more than 200 bundles of shingles from Lowe's during four separate visits during an 11-day period. He pleaded not guilty to a handful of felony theft charges.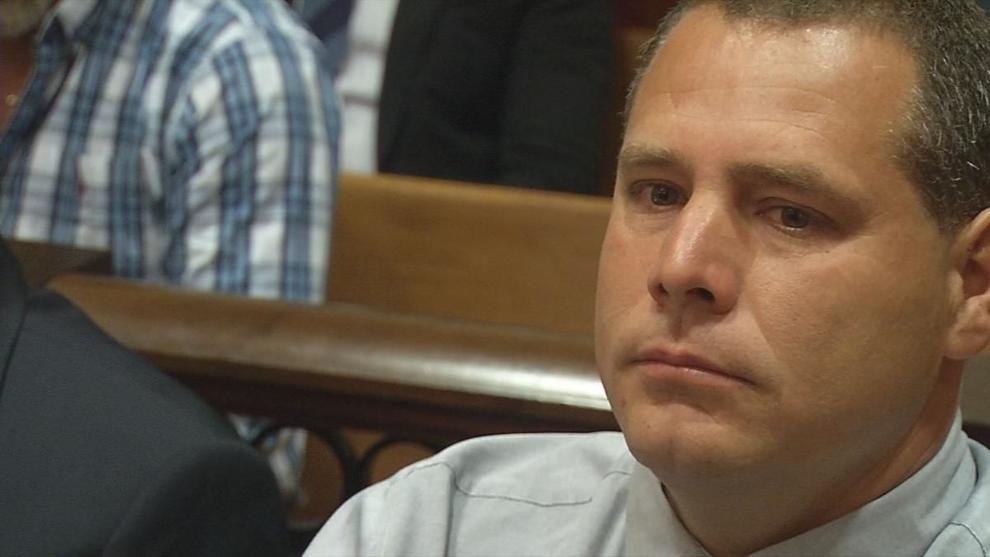 A few months later, in November, a new sheriff, Ramon Pineiroa, was elected in Nelson County after former Sheriff Ed Mattingly stepped down at the start of the year. The sheriff's office has been the lead investigating agency in Rogers' disappearance.
That same month, a three-judge panel ruled that Sherry Ballard could no longer see her grandson, the child of Rogers and Brooks Houck. She had had previously been seeing him every other weekend. She appealed the decision.
2019
At the start of the new year in February, a judge ruled to move Brooks Houck's theft trial to Warren County, Kentucky, because of all the media attention surrounding the Rogers case. The trial was held a couple months later, and in April, a jury found Brooks Houck not guilty.
In July, the lead detective in Rogers' case, Snow, retired. In one of WDRB last interviews with him, we asked if Rogers' body would ever be found.
"I think eventually she will be found, yes," Snow said.
Nelson County Sheriff Chief Deputy Joedy Gilleland was then named the new lead detective the following month.
2020
Just a few days before the fifth anniversary of Rogers' disappearance, one of her daughters spoke publicly for the first time with WDRB News. Kyleigh Fenwick was 14 the last time she saw her mom. Over the years, family raised money for information leading to an arrest in Rogers' and Tommy Ballard's cases. By the time Kyleigh was 19, the reward has grown to $100,000. She had this to say about everything her family has endured through the years:
"You look at it now, and you're like, this actually happened. Like, this is actually your life. Like, this is our story now. Like, it's something we have to deal with every day," she said.
While Sherry Ballard has been hoping yet dreading the day her daughter is found, she told WDRB News in a recent interview that it won't be an easy day.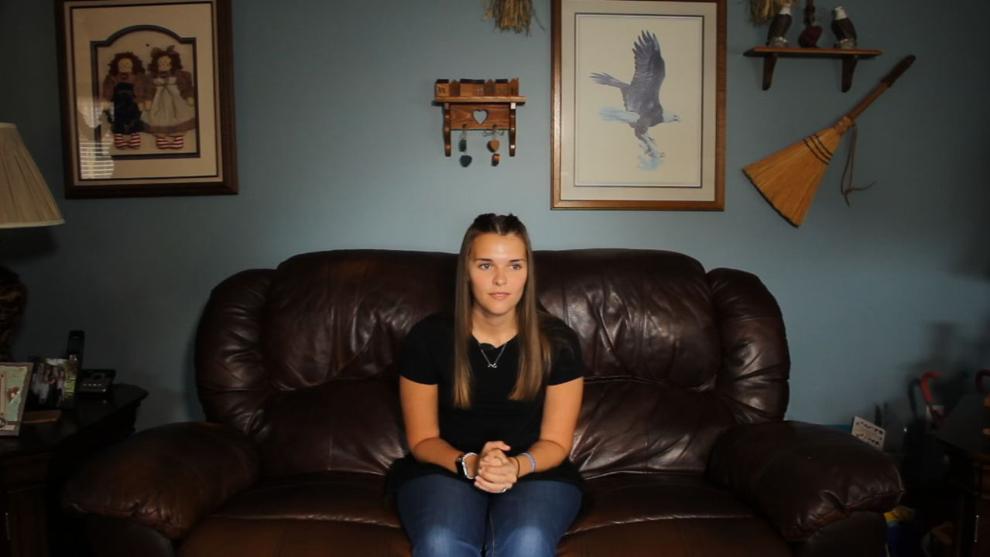 "That's my scary day," she said. "I'm looking forward to that day, but then again, I don't know if it'll all flood back into me at one time. And that's the day that if I ever have too much on my shoulders, that might be the day. So I have to prepare myself. I'm ready for it, but I have to prepare myself at the same time that I don't fall apart when that day does finally here here."
Related Stories:
Copyright 2020 WDRB Media. All Rights Reserved.