LOUISVILLE, Ky. (WDRB) -- The FBI is serving multiple warrants in Nelson County in connection to the disappearance of Crystal Rogers, a missing mother from Bardstown, Kentucky, who has not been seen since July 2015. 
The FBI's Louisville Field Office announced Thursday morning that it was taking the lead in the Rogers case. The agency dispatched 150 state and federal law enforcement officers to execute nine federal search warrants. It also plans to conduct more than 50 interviews. 
FBI agents were seen before dawn Thursday working investigations at the homes of Brooks Houck, Rogers' former boyfriend, on Glenview Drive; Houck's brother, Nick Houck, on Pulliam Avenue; and the Houck farm on Paschal Ballard Lane. 
Here's what just pulled out of the road we're on. We're about half a mile away from one of the search locations. @WDRBNews pic.twitter.com/IYijcrhzZE

— Lexie Ratterman (@LRatterman_WDRB) August 6, 2020
Agents at Brooks Houck's home apparently broke in the front door, which was off its hinges with broken glass nearby, when they arrived early Thursday morning. Members of the IRS could be seen taking dozens of boxes and two filing cabinets out of the home, and agents also seized two guns from the residence. 
Rogers' former boyfriend declined to comment on the investigation and was seen mowing his lawn after the agents left. 
Federal agents just left his house and now Brooks Houck is mowing his lawn. @WDRBNews pic.twitter.com/od79fazgyo

— Travis Ragsdale (@TravisRagsdale) August 6, 2020
WDRB crews witnessed agents remove at least four large weapons from Nick Houck's home during their search. Agents also searched a white truck on the property, going so far as to check under the hood. 
At the Houck family farm, agents focused part of their search near a pond on the property. 
[AERIAL VIDEO: FBI agents investigating Crystal Rogers case search properties in Nelson County]
Rogers has not been seen or heard from since the evening of July 3, 2015. The same day Rogers was reported missing, her car was found abandoned with a flat tire on the Bluegrass Parkway. Her keys, phone, and purse were still inside the car.
"I have committed publicly and privately that delivering long-sought justice in Nelson County is the highest priority case of the United States Attorney's Office," U.S. Attorney Russell Coleman said in a statement. "Today's efforts by our stalwart FBI, IRS, and KSP partners is a major step in honoring that promise."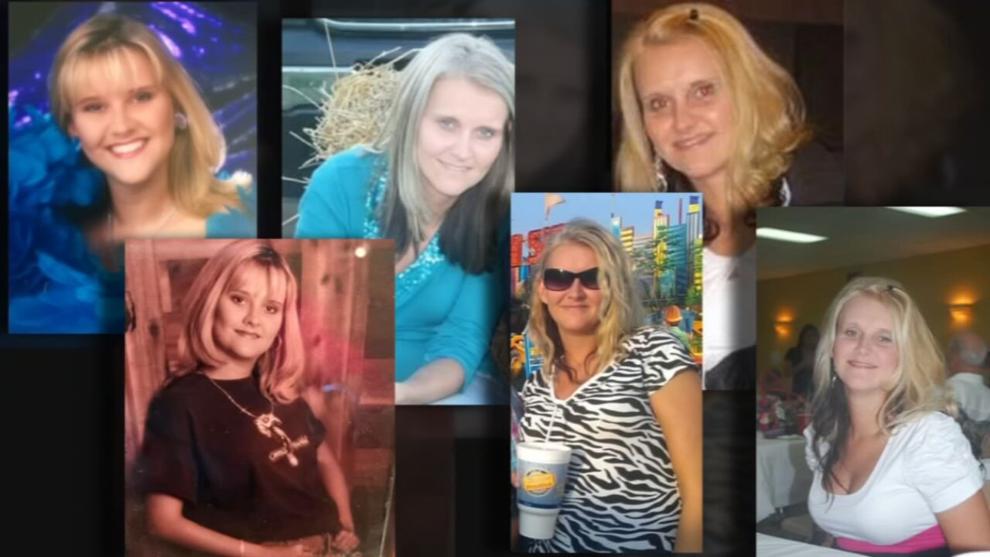 The FBI has created the website www.crystalrogerstaskforce.com, which will be dedicated to sharing information regarding the case. A $25,000 reward has been established for information leading to Rogers' whereabouts. 
"I ask that members of the community think back to July 3rd and 4th of 2015. For those individuals who have information about this incident but who have not yet spoken to law enforcement for whatever reason, please contact us," FBI Louisville Special Agent in Charge Robert Brown said. "The FBI is committed to bringing those responsible to justice, but we are going to need the community's assistance."
FBI Louisville's takeover of the investigation comes more than a week after possible human remains were found in Nelson County, not far from its border with Washington County. The possible remains were sent to the FBI lab in Quantico, Virginia, but the results of forensic testing have not been announced.
The Rogers family told WDRB on Thursday they have not been given any updates on those remains. 
Related Stories: 
Copyright 2020 WDRB Media. All Rights Reserved.