LOUISVILLE, Ky. (WDRB) -- Louisville's interim police chief is working to turn over a new leaf within the community, as the department battles broken community trust and a surge in violent crime. 
Interim LMPD Chief Jacquelyn Gwinn-Villaroel sat down for a live interview with WDRB in the Morning Tuesday about her strategy to deal with the long list of issues, but says there's no single answer. 
Louisville finished 2022 with 160 lives lost to violence and nearly a dozen homicides to start 2023, and Gwinn-Villaroel says lowering those numbers is one of LMPD's top priorities.  
"Good, old-fashioned investigations -- thorough, proper investigations -- are yielding some great results for us," she said. "But again, any deaths that we're experiencing, anyone that is a victim to being shot, is just too many."
Some of those arrested for violent crimes include boys and girls in their teens, and Gwinn-Villaroel says programs are in place to help prevent young people from becoming involved in a life of crime. 
"They (young people) need assistance, they need help, and LMPD is so committed to anything, any initiative like GVI (Group Violence Intervention) or Violence Intervention, that particular program working with OSHN  (Office for Safe and Healthy Neighborhoods) is critical. Let's get ahead of these young individuals that need a new direction and a new path in order to not actually drive themselves into a life of violence." 
Gwinn-Villaroel says she knows making those changes requires trust between the community the police officers on the street. That trust was substantially damaged when police killed Breonna Taylor during a drug raid in 2020, and the aftermath that followed. She says restoring that trust starts at the top with her.
"We're telling officers, we're advising them: make sure you get out of your cars when you go inside a store. It doesn't take anything away from you to have a quick conversation, to walk down the street and to wave your hand to one of the community members that you are crossing paths with."
As for dealing with LMPD's officer shortage, Gwinn-Villaroel says the department is actively marketing and trying to recruit quality officers -- even asking current officers to send referrals. 
"But again, officers within this department are one of our main recruiters, actually sharing that message that if it's good for you to be here, and you see the positive changes and that ... you're able to help the community that needs your support, then we're asking for them to go out there and recruit those individuals that can make a difference," Gwinn-Villaroel said.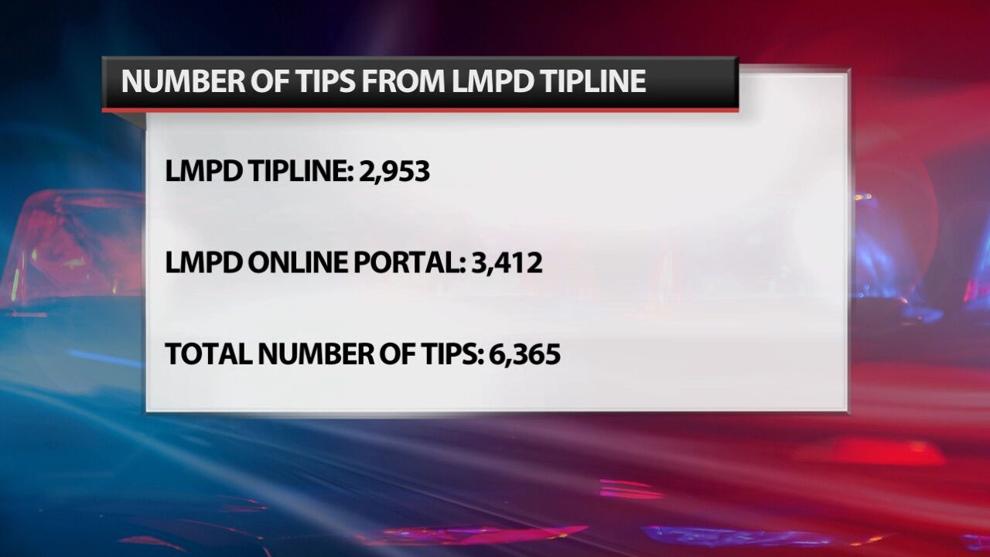 She also encourages citizens to keep leaving anonymous tips through the LMPD crime tip line, which received 6,365 tips in 2022. Of those, 2,953 were received at the 502-574-LMPD (5673) number, and another 3,412 tips came in through the online crime tip portal. 
"Anything, any information that you feel that we need is valuable to us," Gwinn-Villaroel said. "We don't discount anything because we're going to, we're going to look at it and actually drill down on it."
The number to call with anonymous tips about any crime is 502-574-LMPD (574-5673). Anonymous tips can also be left through the LMPD Crime Tip Portal.
Copyright 2023 WDRB Media. All rights reserved.