LOUISVILLE, Ky. (WDRB) -- The Louisville Metro Police Department released body camera video Friday of a Feb. 20 shooting in the city's Chickasaw neighborhood that showed an officer accidentally shoot two teenagers.
LMPD said in a news release a day after the incident that officers were called to the 800 block of South 38th Street, near Doerhoerfer Avenue in the Chickasaw neighborhood, around 6 p.m. Feb. 20 on a report from a community member that several juveniles had illegally entered a garage on a vacant property in what was believed to be a stolen car.
Officers drew their weapons when they arrived "due to multiple unknown threats," according to the press release. Shortly thereafter, the garage door opened, and several of the teenagers ran out.
"As one officer tried to detain the suspects, his service weapon discharged one bullet," police said. "The discharge is believed to have been unintentional."
The body camera video, released just after 2 p.m. Friday, can be seen in its entirety below:
Officer Brendan Kaiser, a six-year veteran of the department, was the one who's gun fired, LMPD said Friday.
The juveniles were unarmed. One of them was caught but refused to answer questions.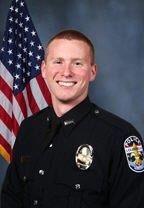 Police said "no evidence (on scene) presented itself that would alert officers on scene that anyone had been injured." But an hour later, LMPD said Norton Children's Hospital informed officers that a teenage boy was transported there by private means with a non-life-threatening gunshot wound.
Then, as officers responded to the hospital, LMPD was alerted to another teenage boy who'd arrived at Norton's Hospital Downtown with a non-life-threatening gunshot wound.
LMPD said the two teens gave conflicting statements about how they were shot, and both denied being at the scene on South 38th Street. Police said they later connected the teens to that scene by reviewing body camera footage and other evidence.
This is not the first time Officer Kaiser has fired a bullet.
Back in 2018, he responded to a call in the West End on a former church musician, Isaac Jackson, who was suffering from mental illness, and threatening relatives.
Kaiser shot and killed Jackson and later, was fully exonerated.
We spoke to Jackson's family at the time. They had already called 911 three times before police arrived, and said they were not angry at Kaiser.
"The family has no anger -- no animosity -- or anything towards the law enforcement officers, and them in exercising their duties," Tim Brown, Jackson's brother-in-law, told WDRB News in 2018.
Many commendations are in Kaiser's personnel file. They include saving the life of a seven-week-old who was not breathing, helping a 3-year-old who was wandering in the street without any adult around, and he identified a wanted murder suspect during a traffic stop.
However, in 2018, he was reprimanded for cursing and using excessive force on a juvenile suspect.
He was also found to be at-fault for a 2019 crash.
Kaiser was suspended for four days for an April 2020 incident, in which LMPD says he "failed to use appropriate language to attempt to calm the individuals down and instead used language which may have played a role in escalating the situation."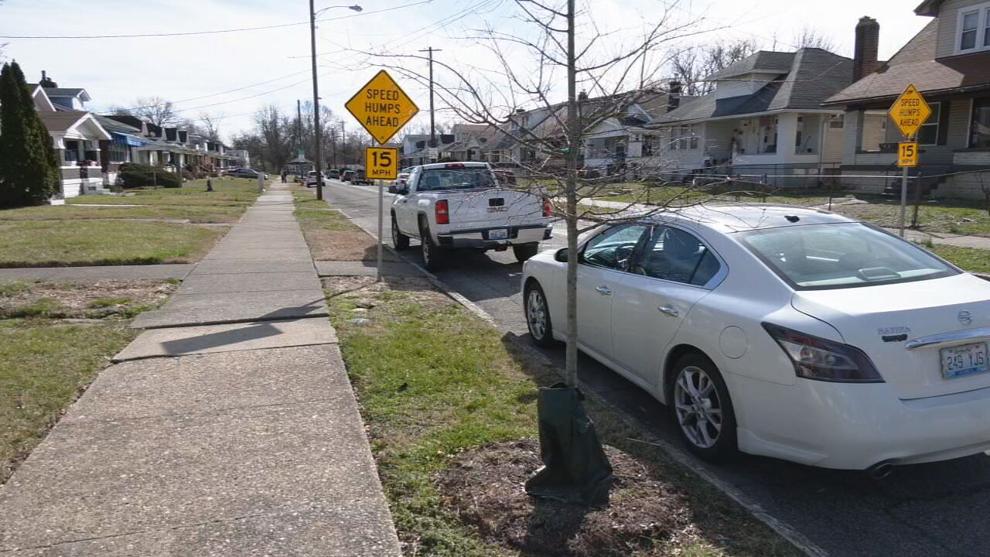 For the shooting in February 2023, Kaiser was placed on administrative leave, which is standard protocol.
Department policy has called for cases in which an LMPD officer shoots someone to be investigated by Kentucky State Police. But LMPD said KSP "instructed LMPD to conduct the investigation" in this case.
Deputy Chief Paul Humphrey said the investigation will be turned over to KSP for review once completed, he said. Humphrey did not know why KSP decided not to take the lead on investigating this case.
No charges have been filed yet against the four juveniles who were the scene, but Humphrey said the car was determined to have been stolen. The teens have since been released from the hospital.
Sam Aguiar, an attorney for the families of the victims, said in a statement:
Date: March 3, 2023
This shooting is a huge problem. And this officer is a huge problem who needs to be fired.
The officer shot multiple unarmed boys who were trying to run. And whether it was intentional or not, it's clear that the officer knew he shot them. We hear the officer saying "f***" and calling for a commanding officer. But then, instead of the officer coming clean about shooting these boys and cooperating, he let's the department keep running around in circles trying to figure out where and how the boys were shot.
Three boys were seriously hurt by this officer's recklessness, and we get shown a video putting emphasis on what the officer did consistent with his training. It's ridiculous. How about something in the video stating that the officer shot multiple unarmed boys running away, and that this is not consistent with training? Or that the officer defied his training when he tried to tackle civilians while pointing his gun at them with his finger on the trigger?
This officer has a history of red flag behavior. The department needs to explain immediately why his prior incidents didn't prompt corrective action and training.
This officer and anyone else who assisted him with trying to cover up what happened in this shooting need to be held accountable. It's a blessing that these boys weren't killed. And it's awful that there were some who tried to bury it.
Yesterday, the mayor and lmpd's interim chief announced that it has no policies or protocols in place for releasing footage following an officer involved shooting. Our city is going to continue to suffer through needless periods of confusion, unrest, and frustration so long as the department and administration continue to drag its feet on putting policies in place. If police officers shoot someone, the footage should be made available to the families and public asap. And the footage shouldn't be edited to have a pro-police narrative embedded into it. We should be able to draw our own conclusions.
Related Stories:
Copyright 2023 WDRB Media. All Rights Reserved.