SCOTTSBURG, Ind. (WDRB) -- Jerry Goodin is now a strong believer in something he thought was crazy — ridiculous — just a few years ago: tackling an HIV epidemic in Scott County by giving clean syringes to drug users through a needle exchange program.
"On face value, this is a nightmare for a sheriff's office or a police department — any law enforcement office," Goodin said. "There ain't one person in this county that will tell you, yeah, they like the needle exchange." 
But then, Goodin, who's now the county sheriff, saw results.
HIV cases went down drastically, some people rehabbed, and experts say needle handouts and new participants are both trending downward. 
"When this thing first came out in 2015, as a law enforcement officer with the Indiana State Police, I was adamantly against the needle exchange," the sheriff said passionately. "And I'm telling you right now, as a sheriff in 2021, I'm adamantly for the needle exchange." 
Now, though, the program is in jeopardy.
At least one county commissioner worries the program could be enabling drug abuse to persist in Scott County as the HIV crisis dissipates.
In an April 30 post to his Facebook page, Mike Jones, one of the commissioners, suggested to his followers that the time might be right to end the program. In comments, he suggested that counseling might be a better solution. During a Wednesday night meeting, Jones didn't about-face from that opinion as he reflected on seeing the effects of overdoses firsthand as a first responder.
"I don't know where — how you get to somebody to say, 'Enough's enough,'" Jones said.
But during the Wednesday meeting, top medical experts — like Indiana State Health Commissioner Dr. Kristina Box; Dr. Jerome Adams, a former Indiana State Health Commissioner and U.S. Surgeon General under President Donald Trump; and representatives from multiple health departments — warned that ending the program could cause an HIV resurgence.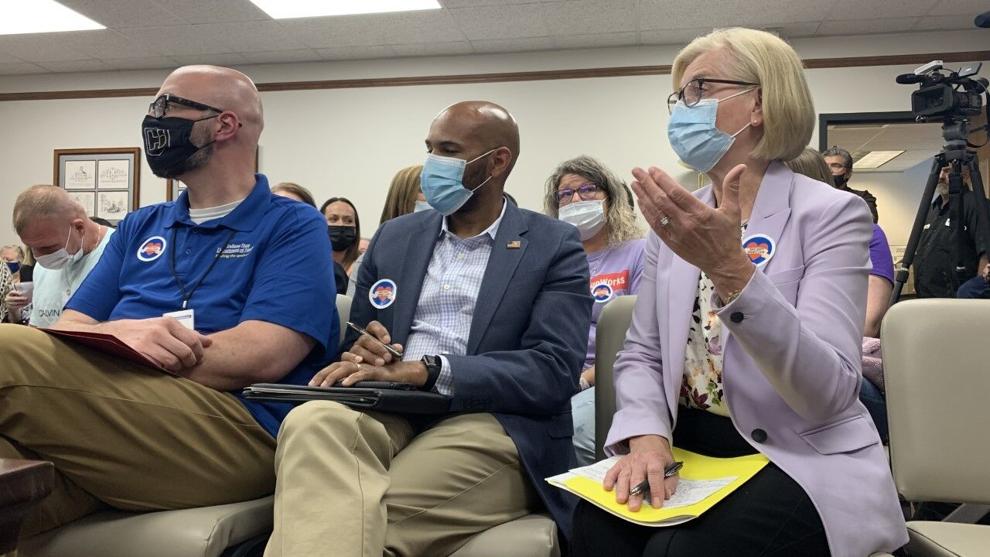 Sheriff Goodin worries about that and another possible consequence.
Right now, during the average month, the Scott County jail must treat 16 current inmates with HIV.
Goodin says, in a typical year, treating those inmates costs about $111,000 a month, or about $1.3 million a year.
Currently, with the needle program in place, Goodin says state grants help pay those costs. But without the program, the sheriff worries the grants will go away, and county taxpayers will be on the hook.
During the Wednesday hearing, when asked by Goodin, Dr. Box couldn't guarantee that the state grant funding would remain if Scott County ends its needle exchange program.
"I'll tell you right now, I don't know where Scott County's going to come up with $1.3 million," Goodin said Friday.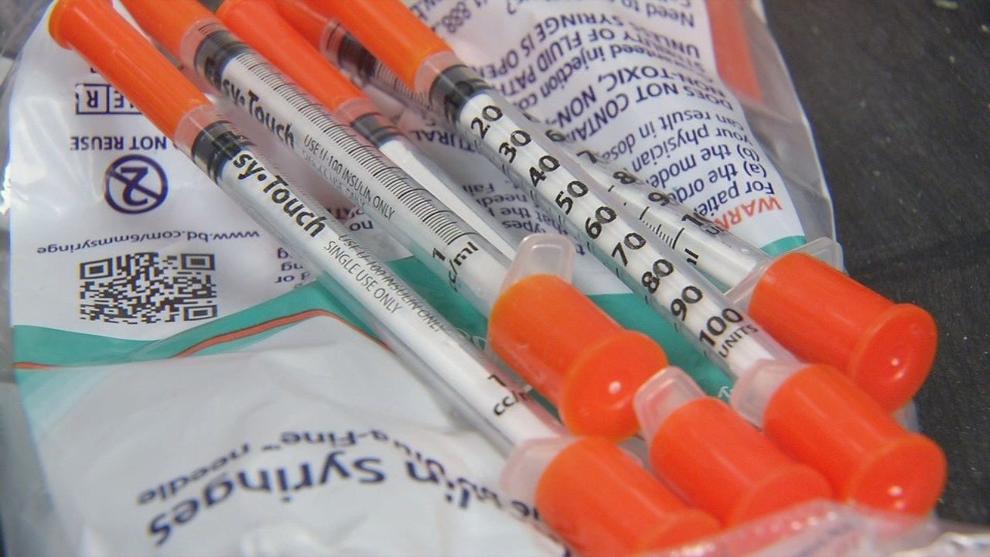 It's yet another reason he hopes county commissioners will vote to continue the program.
"The fact of the matter is it did work, it is working, it will continue to work, and hopefully it'll save lives," he said. "That's what it's all about. It's about saving lives. That's what it's all about."
Phil Stucky, who's recovered substance abuse problems himself, now sees the effects of the needle exchange program firsthand as the executive director of THRIVE. The program helps others recover from their addictions.
"We're the national model for the recovery community and to say that we're going to take steps to go backwards, it's very disheartening. It breaks my heart a little bit," he said.
Commissioners could vote on the needle exchange program's future later this month.
See more statistics from the Scott County Health Department at this link. You can also watch a replay of the Wednesday meeting here.
Related Stories:
Copyright 2021 WDRB Media. All Rights Reserved.