LOUISVILLE, Ky. (WDRB) -- It's been almost five months since a private jet crashed in southern Indiana, killing all three people on board.
Wayne Estopinal, a beloved architect, entrepreneur, humanitarian and founder of Louisville City FC, Andrew Davis, who his attorney described as an "absolutely excellent" pilot with "extraordinary" experience, and Sandra Johnson, a marketing executive who worked at Estopinal's architecture firm all died shortly after leaving a Clark County, Ind., airport.
Federal investigators with the National Transportation Safety Board are still trying to figure out what caused the crash, but Tom Ellis, whose Chicago-based law firm is investigating the crash for Estopinal's estate along with Louisville-based law firm Lynch, Cox, Gilman & Goodman, believes a clearer picture is starting to emerge.
"I would hate to see any kind of loss of life or injury," Ellis said.
Estopinal owned a Cessna 525A Citation airplane, but Ellis' issue isn't with the airplane but with what was attached to the wingtips after it was purchased: an upgrade called "active winglets."
"A winglet is a piece that fits on the end — a vertical piece," said Travis Kircher, a private pilot and WDRB News employee. "A winglet reduces the drag."
Kircher said winglets are installed to help pilots fly farther with less gas.
"Pilots want to fly fuel-efficient aircraft the same way anyone would want to drive a fuel-efficient car," he said.
Records sent to WDRB News show Estopinal had Idaho-based Tamarack Aerospace Group install the active winglet system in May 2018. According to Ellis, he was one of the first active winglet customers.
Another maintenance record shows the winglet system was repaired on Nov. 20, 2018. When the plane crashed shortly after take-off in Clark County just ten days later, killing Estopinal and the other two on board, Ellis immediately thought of the winglets.
"In our case, we have suspected from the start that these winglets were involved," he said.
Ellis said his theory gained new evidence just days ago. On April 19, the European Union's version of the FAA, known as the European Union Aviation Safety Agency, sent out an emergency airworthiness directive about the active winglet system, writing "occurrences have been reported in which "they appear to have malfunctioned," causing situations where some pilots "had difficulty" recovering planes "to safe flight."
The order requires pilots in Europe to deactivate those winglets until further notice.
"The U.S. FAA should do the same so that there are not aircrafts still flying with these winglets active," Ellis said. "Not only is it a danger to those who are flying and aboard the aircraft, it would be fortuitous as to where one of these aircraft came down."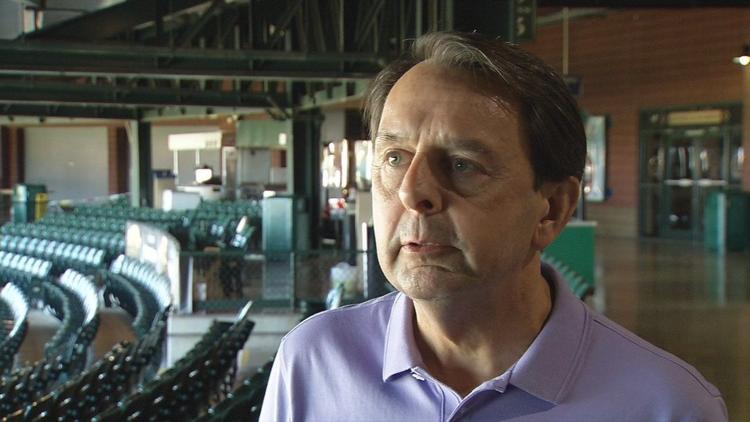 A spokesman for Tamarack Aerospace said he couldn't comment on the directive or Ellis' allegation but said he's referred the issue to the company's president, Brian Cox. Additionally, WDRB News reached out to the Federal Aviation Administration for comment but hasn't yet heard back.
Attorneys for the other two people killed in the crash also hope the FAA will take action and ask more questions about the winglets in question.
Joseph Slama, the attorney for Davis, said he's in total agreement with Ellis' concerns and said there's "ample evidence" the winglets played a part in the crash. David Katzman, the attorney for Johnson, said he'd be surprised if the FAA doesn't follow the European Union's lead in requiring deactivation of the Tamarack winglets.
The FAA released a statement Friday on EASA's decision:
"The FAA is aware of EASA's action and currently is evaluating whether safety actions may be necessary."
Related Stories:
Copyright 2019 WDRB Media. All Rights Reserved.