NEW ALBANY, Ind. (WDRB) -- A southern Indiana woman missing for nearly a month was found dead in a Louisville storage unit — her husband now sitting in jail, accused of killing her. 
Divorce and claims of domestic abuse track back to the case of Rebecca Hoover, 38, of New Albany, who was reported missing in early August. On Monday, New Albany Police arrested her husband, Judson Hoover, 50, on a preliminary murder charge in her death.
Tuesday, officers returned to the Hoover home, its windows boarded up from the inside, gathering evidence from a pickup truck and a storage area behind it.
Chris Karraker said he grew up with Rebecca Hoover, and had been friends with her for about 30 years. He said he would have never thought anything like this would happen to his friend.
"Every marriage has issues, and I never once would have fathomed anything like this," Karraker said. "It's just difficult ... If we would have paid attention to the signs, I believe she would still be alive today."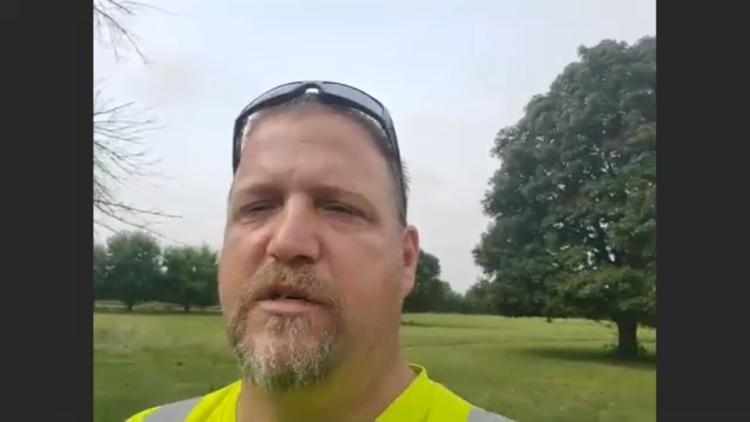 In April, Judson Hoover was arrested for domestic battery and strangulation, accused of hitting Rebecca 15 to 20 times in the face, head and neck, according to a police report. It also says one of their three young children, an 8-year-old, ran next door to a neighbor's home to call 911.
"She just loved people. She loved her friends. She loved her family," Karraker said.
Police say Judson Hoover filed for divorce from Rebecca on Aug. 3, the day after she went missing.
Karraker believes posts on her social media page were warning signs of trouble. One of Rebecca Hoover's last Facebook posts says her husband left with their kids and their dog. In another post days before, she said "...I've been tracked, hacked and spied on since April," saying she felt shattered, alone and needed a hug or a friend.
Karraker said that was the last time they communicated.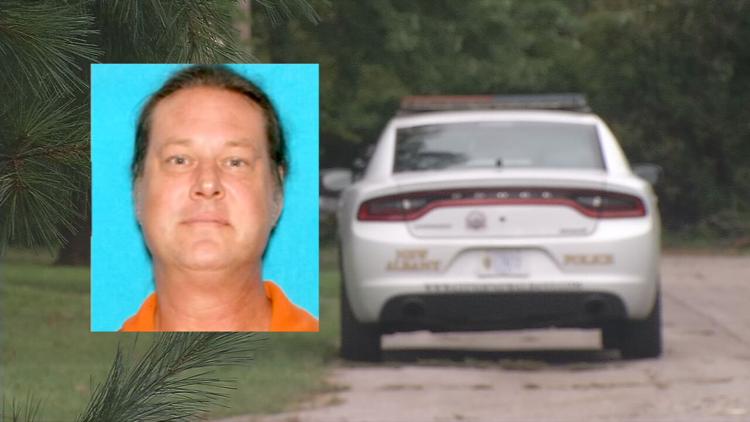 "It just, it wasn't in her nature to put up with things from people," he said. "And for her to put up with this as long as she did with him is really shocking to me."
The coroner's office in Louisville confirmed Rebecca Hoover's body was found Monday in a unit at a public storage facility off Strawberry Lane near the Ali International Airport. They confirmed it was her with a tattoo on her back.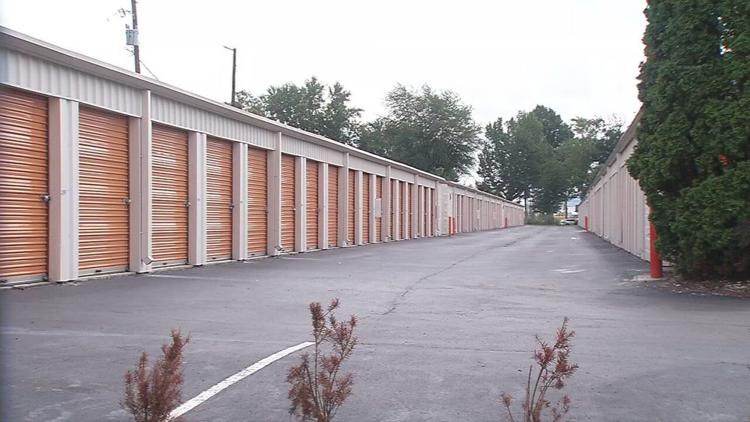 Authorities have not yet released a cause of death, only saying they have "strong evidence" that Judson Hoover is responsible. He's now in the Floyd County jail on a pending murder charge.
Hoover's initial hearing on Tuesday was continued, to allow the state to finalize the murder charge against him. Loved ones have since set up a fund online to help with funeral expenses. 
Related Stories:
Copyright 2020 WDRB Media. All Rights Reserved.