LOUISVILLE, Ky. (WDRB) -- Going from class to class at Eastern High School and shooting hoops in the gym, life looks fairly normal for 17-year-old Brycen Doughty.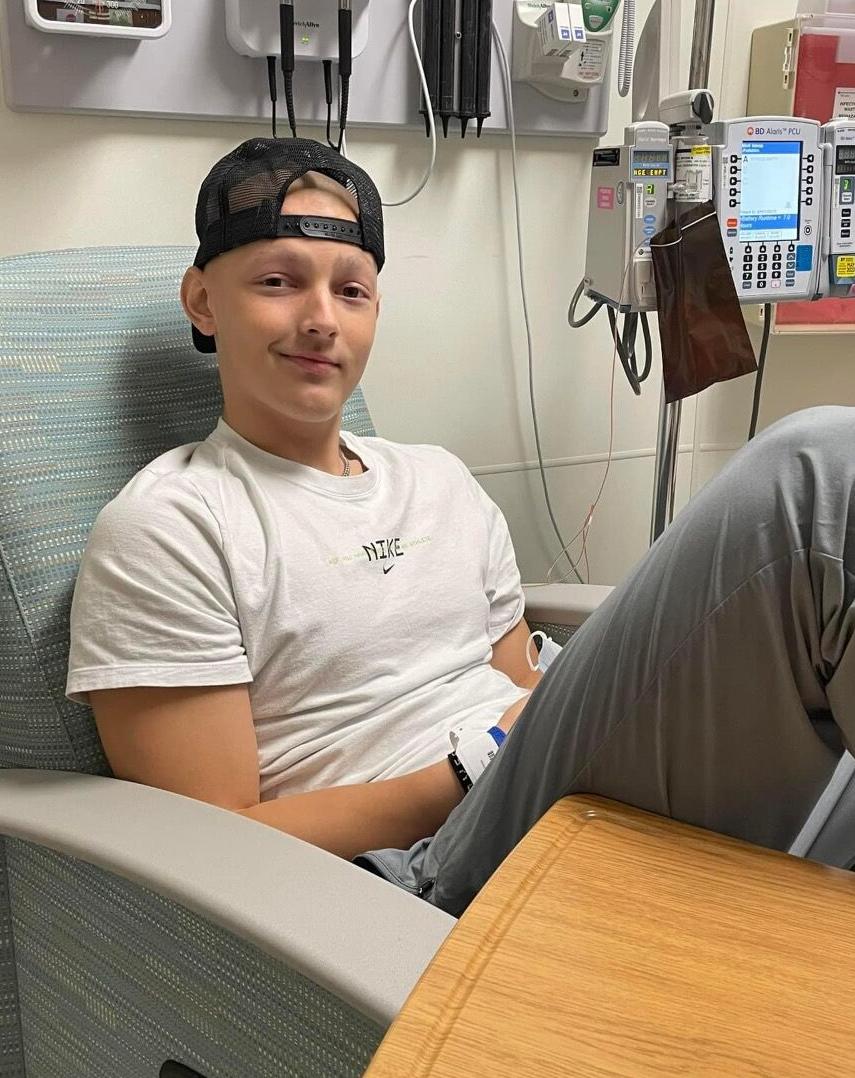 But beneath his workout clothes is a large scar on his left femur, a reminder of the diagnosis that changed his life. 
On Oct. 21, 2021, Doughty learned he had stage 4 osteosarcoma. The teen said at first he thought it was just growing pains.
"My knee felt stiff. That's what it felt like," he said. "I had played seven games in 12 hours on the circuit, and they said it was just fatigue. And I was like, 'Makes sense.' Later, the pain just didn't seem to go away."
Doughty said he saw a doctor multiple times before finally learning the cause of his pain was a 5-inch tumor on his left femur. 
"Obviously, it was shocking," said David Henley, one of Doughty's coaches. "It's just one of those situations where you just don't think of that."
Henley has coached the boy's team at Eastern High School for 11 years.
"As an assistant coach and going through college, you're not taught how to deal with that," he said.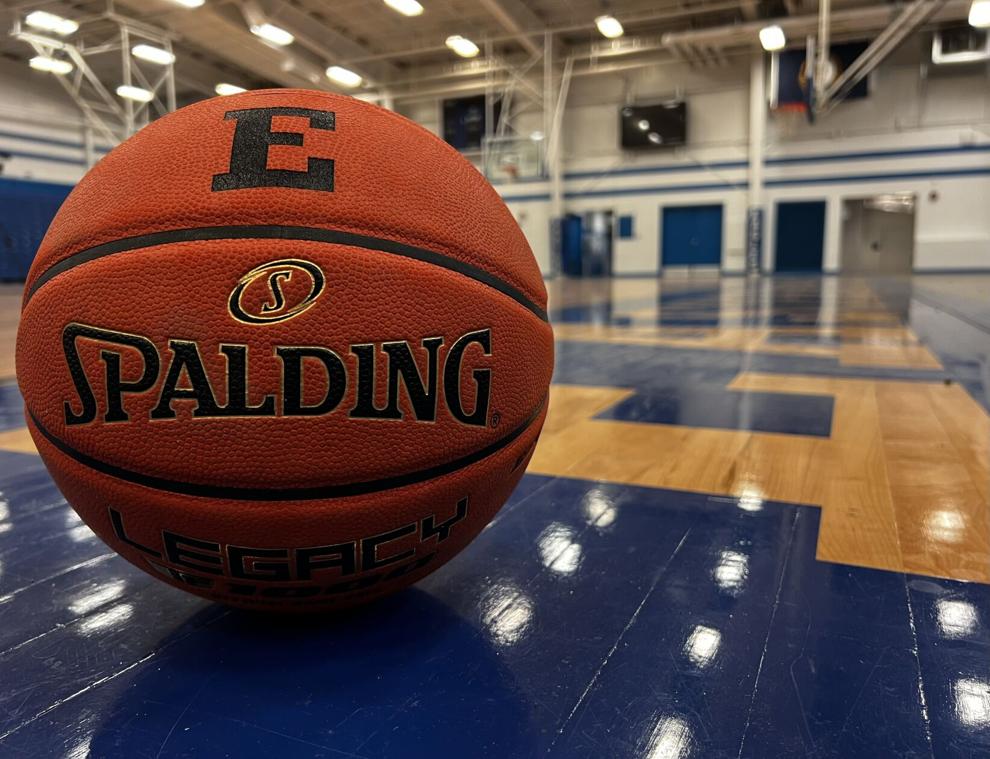 Despite the diagnosis, Henley said Doughty never let others see his pain. 
"What really got us through it was Brycen," Henley said. "He was like 'OK, this is it. It's on. Let's get after it.' And he did. I never heard him once complain about, 'Why me?' I never heard his parents complain 'Why us?' Just great attitudes throughout the whole process. Everybody loves the guy. He's not only a great player on the court but he's a great teammate off the court."
"Honestly, I wasn't scared," Doughty said. "I knew I was going to beat it because I know I have God on my side."
Treatment required several different medications and trips out of state, including to Cincinnati, for surgeries and physical therapy.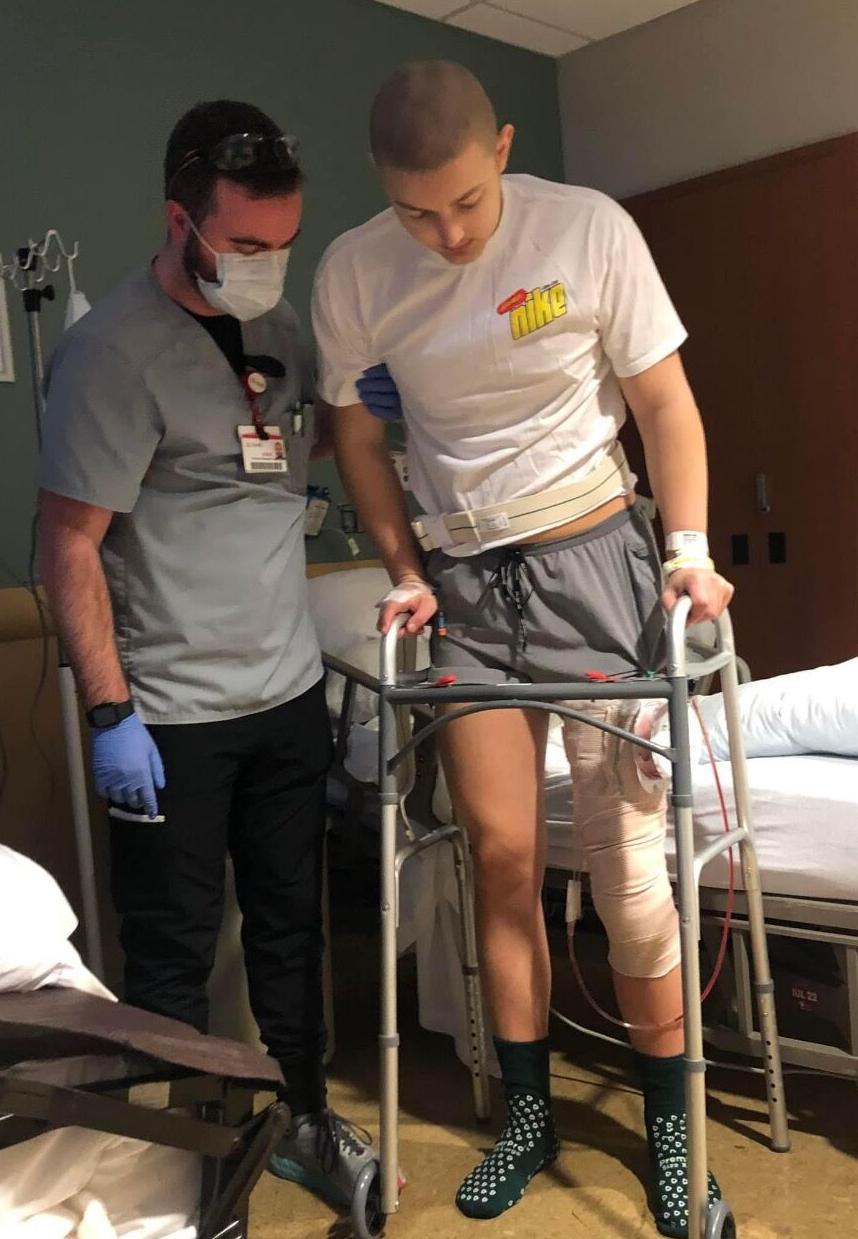 Doctors replaced part of his femur with a metal rod, and Doughty underwent a total knee replacement on his left side.
Doughty said he didn't mind pushing through the physical pain, but the hardest part was getting the diagnosis right before the start of what would've been his sophomore season with the basketball team. 
"It was tough knowing that and seeing basketball, that I wouldn't be able to play," he said. 
He said his faith and support from family, friends and teammates helped him stay focused on the positives. He also said he felt special with all the support and an outpouring of love he received from the community. Fundraisers have raised more than $50,000 to help with his medical costs.
"It shows that there's still hope in this world," he said.
Doughty underwent six cycles of chemotherapy. Just 11 months after he was first diagnosed, he was told the chemo had worked and he got the green light to stop treatments.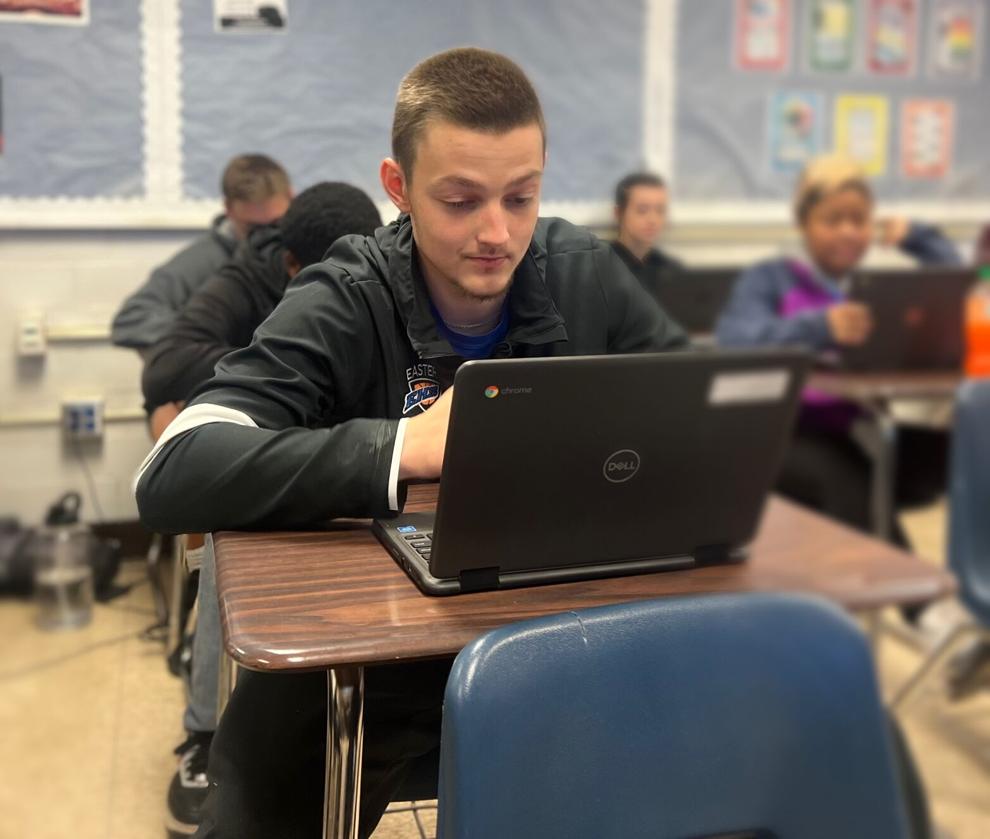 His following scans have since been clear. Doughty said if he gets one more round of clear results, he'll officially be able to say he is cancer-free.
In the meantime, he's back in the gym for basketball practices. His movement is still limited and he said he hasn't "really tested it yet."
The 6-foot-3-inche small forward spends his time after school shooting as much as he can alongside teammates before going to his physical therapy appointments. 
When asked about a return to the court, Doughty said, "Right now, I'm not really focused on that. Let the guys who play, play." 
He said it's unlikely he'd be back for his junior season but is hoping to return his senior year. 
"He's got plans to play, and if it's anybody that can do that, it'll be him," Henley said. "There's no doubt in my mind, at some point, he'll play high school basketball. It hurt us last year losing him. When he comes back, I think we'll be a better team."
Related Stories:
Copyright 2022 WDRB Media. All Rights Reserved.