LOUISVILLE, Ky. (WDRB) -- Jefferson County Public Schools broke ground on its newest school Tuesday morning in the Newburg neighborhood.
Students and district leaders were on hand, as they prepared to begin construction on the new $16.5 million building. It's just the second new school built by the district in the last 10 years. The state-of-the-art 82,000 square foot building will feature geothermal heating and cooling and the district's first tornado storm shelter.
The new school will be built right behind the current Indian Trail Elementary, which opened in 1960. Indian trail principal Joseph Wood reflected on what the building will mean for students.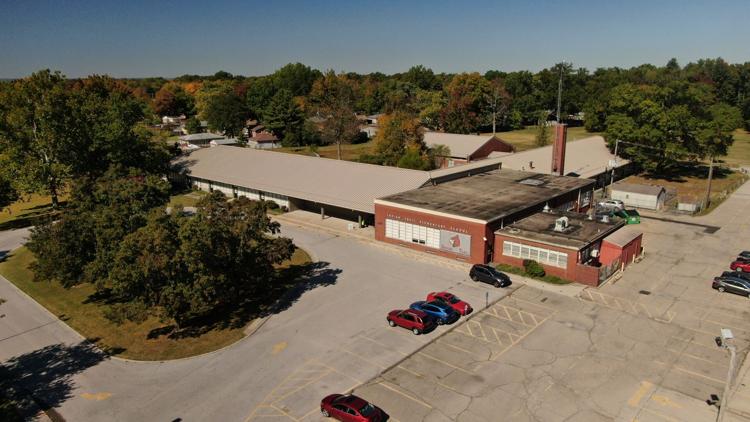 "I believe when you look good you feel good about yourself and that helps you to achieve," said Wood.
The groundbreaking comes as voters head to the polls to cast their ballots on the proposed seven-cent property tax rate increase. It's expected to generate $54 million. Superintendent Dr. Marty Polio used Tuesday's groundbreaking as a chance to stump for the tax increase.
"As we go down this road, the Yes for JCPS, we must look at these students right here. Other communities are not sending their students to schools like this," said Polio.
New @JCPSKY elementary school groundbreaking (please watch the kid in the middle 😂😂) pic.twitter.com/HYSRZVXhGe

— Kate Springer (@Kate_Springer) October 13, 2020
While this is the first of four ground breakings the district will do in the coming months, Polio says 32 JCPS schools are past end of life and need to be replaced.
"We don't need to do this four times. We need to do this 40 times in this community. There should be forty groundbreakings," he said.
Those opposed to the tax have criticized the district's decision to raise property taxes during the covid-19 pandemic. Theresa Camoriano, a patent attorney who heads the Louisville Tea Party, says JCPS will get a 4% increase even if the tax hike is voted down. In a statement she said that will be at least $22 million, which is more than the $15 million they say they need for new schools.
The new school is expected to open for the 2022-2023 school year.
Copyright 2020 WDRB Media. All Rights Reserved.