LOUISVILLE, Ky. (WDRB) -- Jefferson County Public Schools will press onward with staffing an in-house security force to accommodate for the lack of school resource officers, although Superintendent Dr. Marty Pollio "can't say what the time frame will be" to get his plan off the ground.
Pollio spoke Wednesday after the Jefferson County School Board voted not to renew the SRO contracts with Jeffersontown and Shively Police and the Jefferson County Sheriff's Department. The vote, which was split 3-3, failed to pass a contract that would have employed 11 SROs at a cost of $375,000. Seventeen SROs were removed earlier in the year when Louisville Metro Police pulled them due to budget cuts. 
In response to the board's decision, Pollio said nine security officers who usually work evening shifts will be moved to a daytime shift to patrol various JCPS schools. He hopes to add more officers in the future. 
"The board made their decision, and I have to make adjustments based on that," he said Wednesday. "That's what we're doing. We're adding personnel to those schools. We'll do that immediately. We'll redeploy our night shift so they can support schools." 
Pollio was also adamant in reminding the public that only 28 schools had SROs during the 2018-19 school year. Roughly 130 schools did not.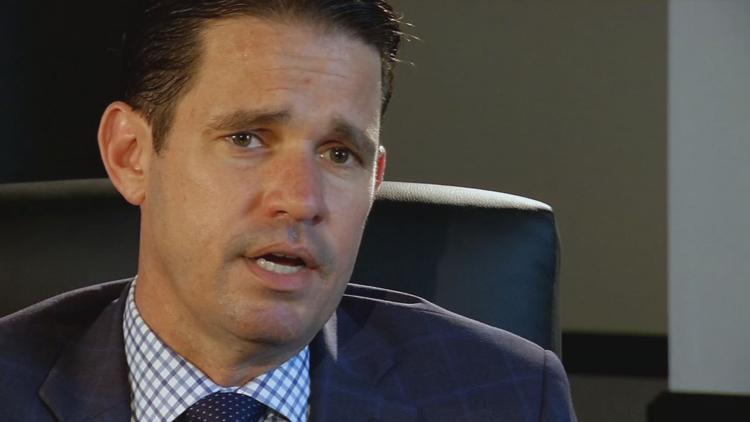 There's no denying, however, that Tuesday's decision by the school board elicited strong reactions from parents and other school district officials.
"On my watch, I cannot sleep thinking that I have not done everything as a school board member to make sure buildings, staff [and] students are safe," JCPS board member Diane Porter said. 
On the other side of the debate, District 2 Board Member Chris Kolb did not believe cutting the SROs would jeopardize school security.
"Study after study after study after study brings back absolutely no evidence whatsoever that school police improves school safety," he said.
Samantha Flinchum, who's registering her son Noah in JCPS, wasn't happy when she heard the district wouldn't have SROs with the first day of school Wednesday, Aug. 14. 
"They need to be there all the time," Flinchum said. "Your kids are 100% important."
Sue Foster, who represents 4,000 support staff members who work in JCPS, said SROs do more than just police. Some have become mentors to kids and help prevent bullying, she said.
"Our administrators, teachers and support personnel, they're not trained to police," said Foster, the president of AFSCME Local 4011. "And that's not their job to police our schools. So they're also there for the children and for the community. It's a big loss, a very big loss."
The board's decision is a loss that comes at a very bad time, Foster said, adding, "We saw in Dayton what happened in 24 seconds."
Foster said she blames not just JCPS, but also the mayor, Metro Council and the state.
"How do we place a value on our children and our school employees?" she asked.
Related Stories: 
Copyright 2019 WDRB Media. All Rights Reserved.