LOUISVILLE, Ky. (WDRB) -- University of Louisville students will give out nearly $6.3 million from the federal CARES Act to thousands of qualifying students.
Students who qualify will received an average award of $592. 
"The money goes on to their student account just like any institutional aid or federal aid would be," said Dan Durbin, CFO and vice president of finance at U of L.
U of L received the second round of federal CARES Act money in late December. Congress told the university it must spend as much on student aid this time around as the first.
"Over the Christmas holidays, a group of us developed this plan and wanted to implement it as quickly as possible to be able to help students get through January and stay on track with their education," Durbin said.
Undergraduates who completed a Free Application for Federal Student Aid (FAFSA) and registered for spring semester classes automatically receive the award. Nearly 9,000 students have received this money.
"We want to do everything we can to help our students continue their education during these difficult times," U of L President Neeli Bendapudi said in the news release. "We have made quick dispersal of these monies a top priority in our continuing effort to support every student's success."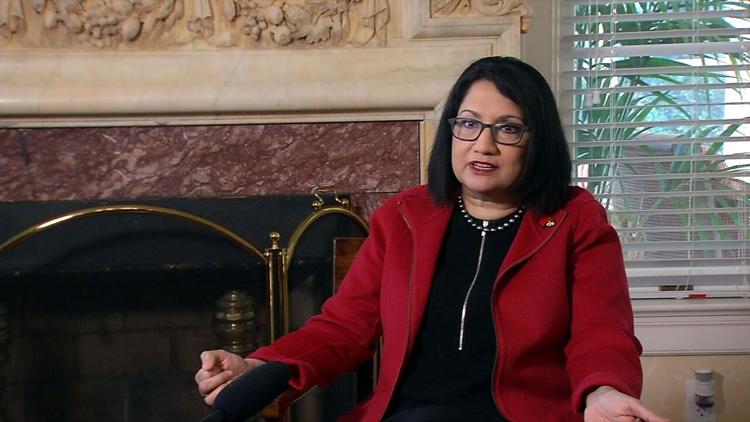 U of L's graduate and professional students must submit applications to receive their awards, which is underway now. 
U of L committed around $12.6 million in federal funds for student aid from both CARES Act legislation bills. The first disbursement of funding from the Higher Education Relief Fund was shared between May and August 2020 to more than 3,300 students. The rest went to COVID-19 costs. 
"The fact that U of L is doing something to keep me here and to keep me supported, put food in the fridge and a roof over my head, I am absolutely thankful," U of L student Andrea Wells said. "It came at a really good time, actually. I'm actually really grateful for it."
U of L is still waiting to receive the rest of the money from this second round of CARES Act money. However, right now, student aid takes precedent.
"I have two children in school," Durbin said. "They have a lot of friends, and they've all been struggling. Parents struggle. It's just a really difficult time, and if we can take this burden, if we an relieve some of that burden by getting these dollars to them faster in a more meaningful way ... that helps."
U of L expects to receive the final numbers from the Department of Education later this month, which could be up to $20 million, including the $6 million to students.
Copyright 2021 WDRB Media. All Rights Reserved.