LOUISVILLE, Ky. (WDRB) -- A Henry County man is charged with attempted murder of a police officer, after a domestic incident Thanksgiving evening.
Pictures show bullet holes and shattered glass in Eminence Police Major John Dudinskie's truck.
Marvin Galvez, 21, of Eminence, Kentucky is now behind bars. Police arrested him Thursday night near his home on Sulphur Avenue. He's behind bars at the Oldham County Detention Center charged with attempted murder of a police officer and wanton endangerment. 
Eminence Police Chief Mike Wells said, "It's a day to be thankful, but however there is a lot of violence involved in that with families being together all day and drinking and tempers flare."
Chief Wells tells WDRB that officers were called just after 8:45 p.m. to a domestic incident that also involved two women, Galvez's mom and her daughter. He said Dudinskie and Galvez exchanged gunfire. Galvez reportedly fired 12 shots at the Dudinskie, who fired three shots. Neither of them were injured, Wells said.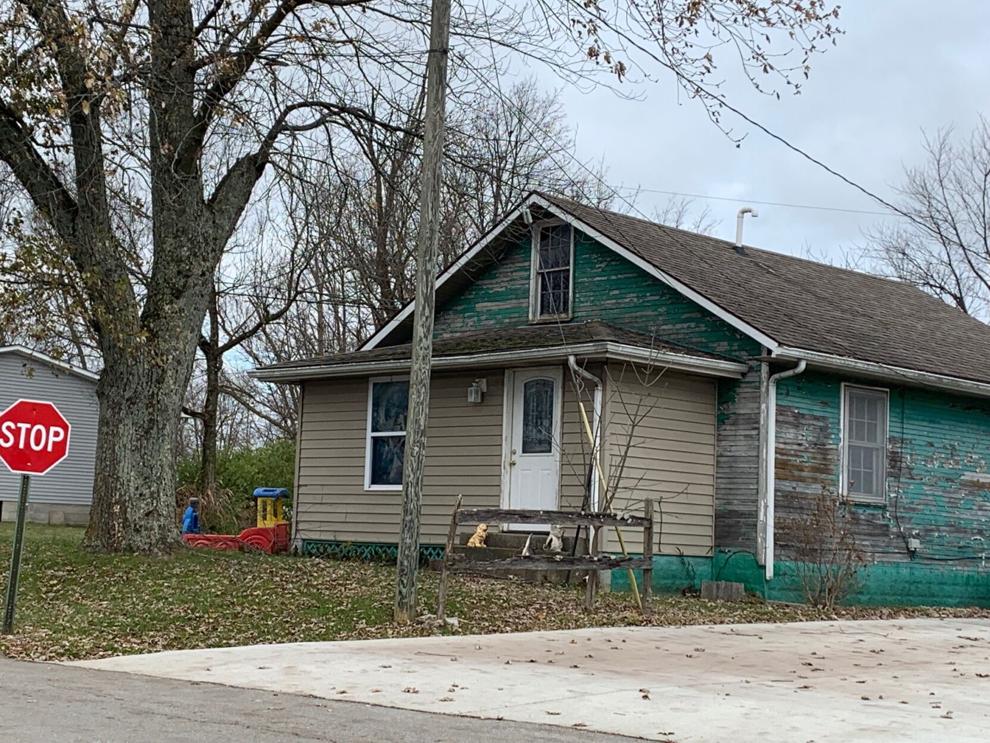 Galvez's mother, Michelle Mertz, said her family had a good Thanksgiving night, then Galvez started drinking. She had her daughter take Galvez home to his house on Sulphur Avenue.
"When he was in the car venting to me, he had made statement that he was going to go in the house and blow his brains out. I sat in the vehicle and I heard a bang." Mertz said, "I really thought he shot himself last night."
Mertz said she didn't see what happened, but heard gunshots.  And, after learning about the officer-involved shooting, she said, "It's not him. I don't know what happened. What switched? He's never acted like this."
Galvez's house is across from Eminence Independent Schools. "He's been in counseling his whole life, PTSD, bi-polar, autism, schizophrenic." Mertz said, "I think maybe he just lost it. We just lost my mama a week ago. We haven't even got her buried yet."
Chief Wells said Galvez, "He came out threatening our officer, 'if you don't leave I'm going to shoot.' The officer placed his vehicle between the suspect and the victims."
Wells said, "The pink circle that's where one of the shell casings where officer came around, suspect continued to walk down street here. There's multiple pink circles which indicates the shell casings."
Blue spray paint at the scene marks where Major Dudinskie moved his vehicle.
"Our officer was in the vehicle, left tire, right tire, he immediately turned away, presented firearm and addressed the threat, firing three rounds, the suspect then shot back approximately 12 times, hitting the vehicle multiple times, as our officer laid down in the seat," said Chief Wells. He added that  investigators believe Galvez ran out of ammo and that's when he surrendered to police.
When asked about his officer's actions, Chief Wells said, "I think the officer did a great job. Basically, he's a SWAT veteran officer, been in law enforcement over 32 years. He placed his vehicle in a position to protect civilian victims and himself."
"The suspect, he didn't really give us any statements. He's been kind of quiet at this point. We have dealt with him numerous times in the past. Most of that is due to anger issue incidents," Chief Wells explained. He said Eminence Police dealt with him before, but mainly when Galvez was younger.
Both police and the family said the situation could have been much worse.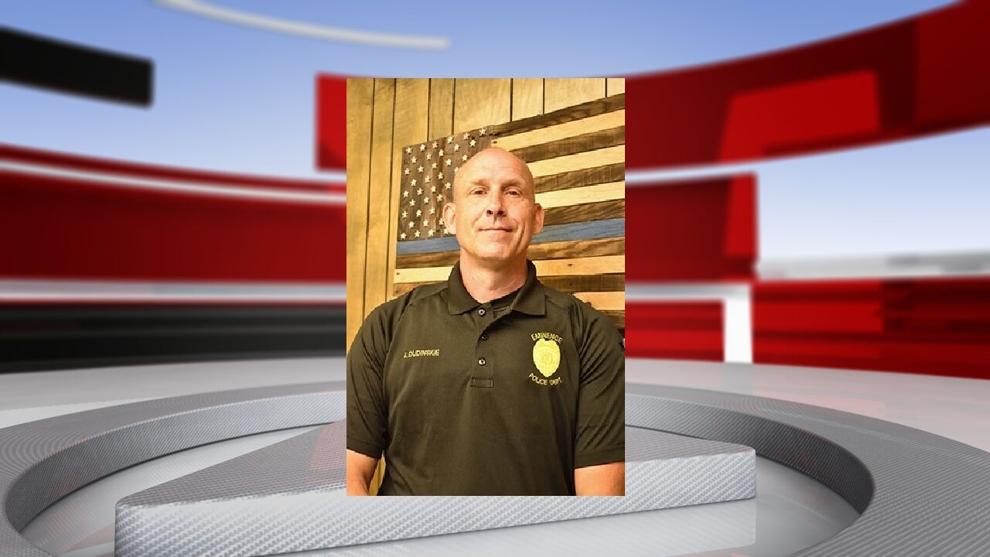 Chief Wells said Major Dudinskie  is taking a few days off before returning to work next week. "The position he was in, in a vest in a vehicle, it kind of restrained him a little bit. I believe that made him not as accurate, as what he possibly could have been."
Both the family and police say they're thankful that this Thanksgiving incident wasn't any worse. Mertz thanked Chief Wells and said she wants to shake Major Dudinskie's hand for keeping her son alive.
"I thank God for that. I thank God that he's ok. Police officers are ok. They did what they needed to do," she said.
Kentucky State Police will handle the investigation. There is officer bodycam video and school surveillance video, but none of that has been released yet.
Copyright 2021 WDRB Media. All Rights Reserved.