LOUISVILLE, Ky. (WDRB) -- A father from Mount Sterling, Kentucky, is suing the Kentucky High School Athletic Association over its COVID-19 "Return to Play" policy. 
The lawsuit was filed by an attorney for Dr. Jon Kelly Johnson, whose 16-year-old son plays shortstop and second base for the Montgomery County High School baseball team. Johnson argues the KHSAA's policy has the potential to negatively affect his son's prospects for college scholarships if he gets the virus.
"It's the most strict COVID policy in the United States," Johnson told WDRB News. 
Johnson's attorney, Trip Redford, is asking a judge to grant a temporary injunction that would prevent the KHSAA from enforcing the policy, which calls for student-athletes to sit out a maximum of 22 days if they test positive for COVID-19. 
KHSAA recommends student-athletes gradually increase physical activity while being watched for symptoms, as well as an evaluation by a doctor. The minimum amount of time a student would have to wait before returning to play is 17 days, according to the guidelines.
"Our lawsuit is not that there shouldn't be some sort of protocol in place," Redford said. "Our lawsuit is that this is excessive to the point where it's arbitrary."
In a news release, Johnson called attention to the fact that the policy is longer than the Centers for Disease Control and Prevention's quarantine guidelines as well as policies implemented by the NCAA, Southeastern Conference (SEC), MLB, NFL and NBA.
"Haven't these Kentucky children that participate in spring sports been through enough?" he said in the news release. "None of them had a season last spring and now if they have a positive test, it could cost them a third or more of this year's season also."
KHSAA Commissioner Julian Tackett said the policy is based on recommendations from a Kentucky Medical Association sports subcommittee and is "designed to ensure that the student-athletes, regardless of how mild their symptoms might have been, have no heart damage." 
"I'm not going to even worry about defending the fact that we're trying to protect the health and safety of students," said Tackett, who also believes some of the information in Johnson's lawsuit is incorrect.
"There are states that are a lot more restrictive, because they're not allowing anyone to play at all," he added.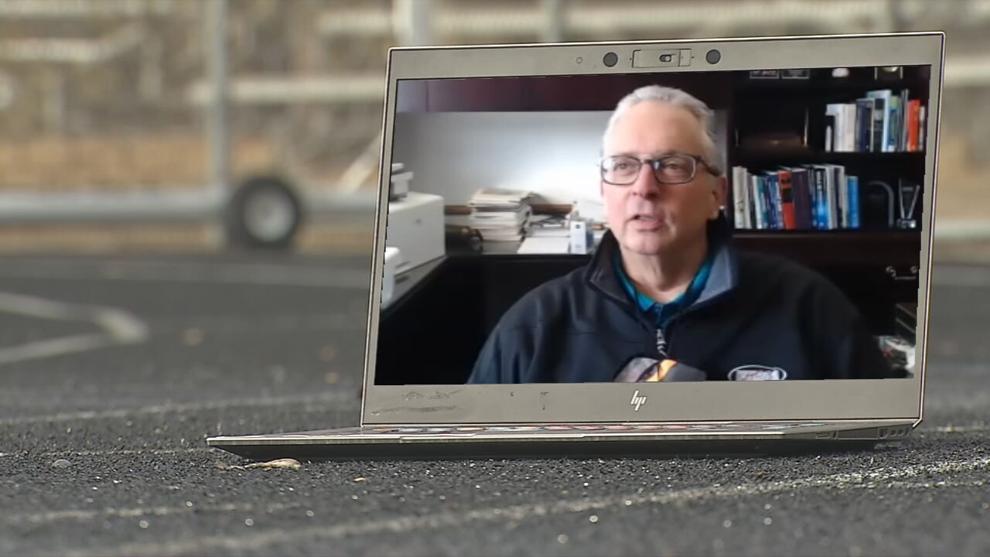 The guidelines, Tackett said, are recommendations for each district — not mandates.
"We gave them the framework and ask them to make the best decision that they can for their area," he said. "When you have a recommended protocol that is not mandated, it makes it a little challenging to see why it should be a state issue."
Johnson, meanwhile, said the KHSAA should consider obstacles facing some student-athletes.
"They have to consider access to medical care and, if you're in eastern Kentucky on Medicaid, it's hard for you to find a doctor," he said. "How long is it going to take to go see a cardiologist to make sure everything is OK?" 
The Mount Sterling man also said the lawsuit is about more than just his son. 
"I'm hoping the judge will rule in our favor," he said. "This is about kids from Pikeville to Paducah." 
Read the lawsuit and request for injunction in full below:
Copyright 2021 WDRB Media. All Rights Reserved.