LANCASTER, Ky. (WDRB) -- A man is in custody following the discovery of a body outside a Garrard County home. Police were investigating the disappearance of Savannah Spurlock.
23-year-old David Sparks was booked into the Madison County jail early Thursday morning. He is charged with Abuse of a Corpse and Tampering with Evidence.
KSP Trooper Robert Purdy says investigators found the body just before midnight on Tuesday. KSP could not say exactly where outside the home the body was found. "Due to the sensitive nature of this type of investigation, we can't get into the specifics. What I can say though is the human remains were located outside and recovered from the ground," he said.
An arrest citation for Sparks says Richmond Police were contacted by an attorney for the owner of the property on Wednesday afternoon. The man was concerned after smelling a foul odor. 
"The phone call that we had earlier in the day obviously, you know, was credible and led us to finding these human remains, so hopefully this is going to provide some answers moving forward," said Trooper Purdy.
Due to decomposition, KSP was unable to identify the body. The body was taken to the state medical examiner's office in Frankfort for an autopsy.
The arrest citation says "items of evidence believed to be connected to the missing persons case were located with the human remains."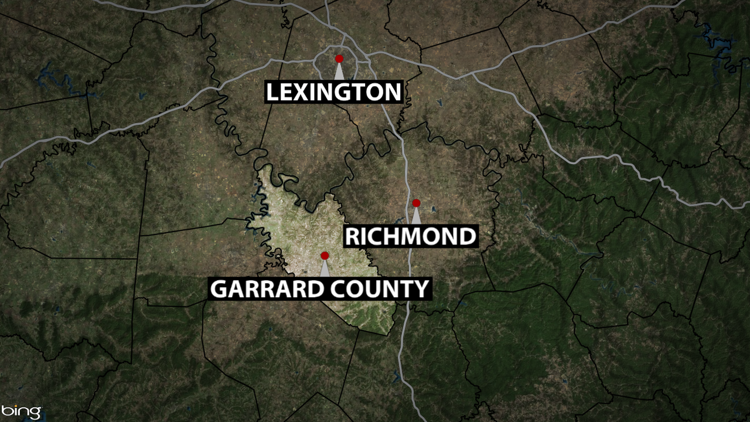 Purdy said they hope to release more information soon. "Now, we're going to be doing an autopsy to work on the identification, notification of the family, and then as well as continuing to interview potential suspects to try to figure out exactly what happened and hopefully bring this case to a close."
Watch KSP's news conference from scene.
Spurlock, 23, was last seen on surveillance video leaving The Other Bar in Lexington on Jan. 4 with three men. She FaceTimed her mom when she got in their car.
"She said 'I'm fine. Everything's fine. I promise I will be home later this morning. I promise, mom. I'll be home,'" Ellen recalled.
The FBI said its Evidence Response Team was on scene with KSP and the Richmond Police Department. 
Moments ago, a line of investigators entered the property wearing forensic coveralls (full-body white suits). The lights are now on inside the house. The backyard is also illuminated with work lights. @WDRBNews

— Chad K. Mills (@ChadKMills) July 11, 2019
Troopers and other officers waited for hours for a search warrant to search a home on the property and possibly a big field behind it. The home belongs to a family member of one of the suspects in the case, Trooper Robert Purdy said. 
Here's another view of officers documenting the scene. Again, they haven't said what the tip was related to the Spurlock case or what they've found (if anything at all). They have said they hope tonight brings closure. @WDRBNews pic.twitter.com/Cqb6fJYSMM

— Chad K. Mills (@ChadKMills) July 11, 2019
Cecil Spurlock, 54, said his daughter was going through a difficult phase and "making horrible decisions" around the time of her disappearance in the early morning hours of Jan. 4. But, he said he felt she was going to snap back to the responsible daughter and mother that many people say she was.
"That's my girl," he said. "Outgoing, kind and loving."
Volunteers have looked for Spurlock in rural areas, including woods and lakes over the past six months.
Savannah gave birth to twins in December and has two older children.
Related Stories:
Copyright 2019 WDRB Media. All Rights Reserved.