LOUISVILLE, Ky. (WDRB) -- A long-awaited memorial was held Sunday for Fern Creek High School's "beloved" band director who was killed in a plane crash last summer.
Joshua Warren, who also led the school's marching band and pep band, was the only person on the single-engine plane that crashed in Clark County, Indiana last June. 
Warren's students, fellow staff and loved ones came together Sunday to give him the proper send off — an opportunity to grieve that had been lost during the pandemic. 
"We decided to take the time honor this man and the legacy he's created for our band students today," Dr. Jai Wilson, the assistant principal at Fern Creek High School, said. 
Nearly a hundred people paid their respects, including 40 of his students. One former student, Juliette Gagliardi, said his legacy will live on for students in years to come.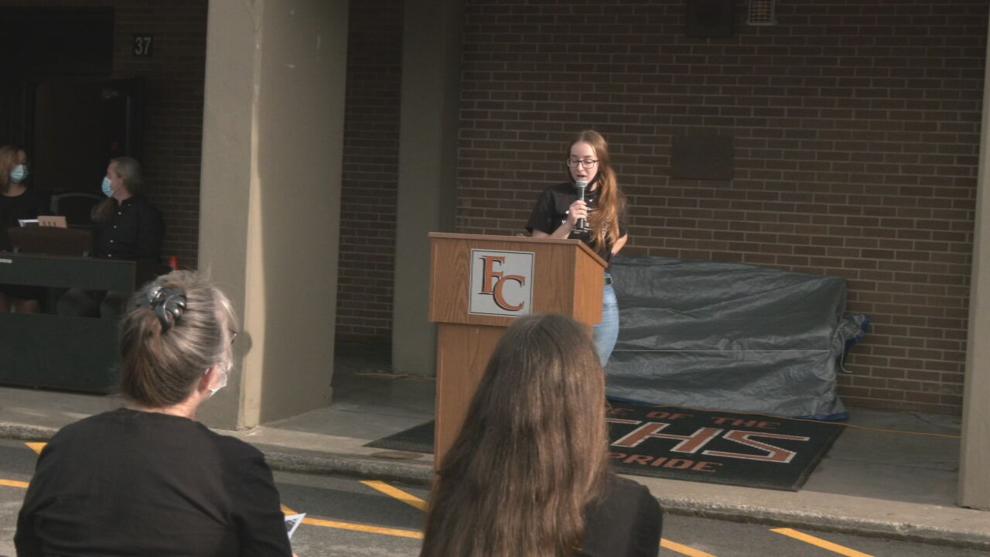 "He made the band what we are today," Gagliardi said. "We are a very connected group of people, we're all best friends. We're a big family and that's a lot of it thanks to Mr. Warren."
The school also honored Warren's life with a memorial bench and plaque, both of which overlook the school's band practice field and are pressed up against what has been named "Warren's Wall."
His mother, who was also in attendance, said Warren, 30, will not only be remembered for the music he taught, but the lessons he taught his students about life and paying it forward. 
Related Stories:
Copyright 2021 WDRB Media. All Rights Reserved.