LOUISVILLE, Ky. (WDRB) -- A Floyd County home is a total loss after going up in flames Thursday.
The Lafayette Township Fire Protection District responded to the reported structure fire just before 7 p.m. in the 5000 block of Bent Creek Drive, according to Sgt. Ryan Houchen. 
Firefighters responding to the scene said the fire had "already vented through the roof." Because of the long driveway, Houchen said insufficient water flow and limited hydrants in the area caused difficulties supplying water to the house.
Houchen said tanker operations were initiated and while water supply was obtained, it was "difficult to maintain." 
Thirty-three firefighters worked the scene and were still there as of 10:30 p.m. Thursday. Five nearby fire departments also responded.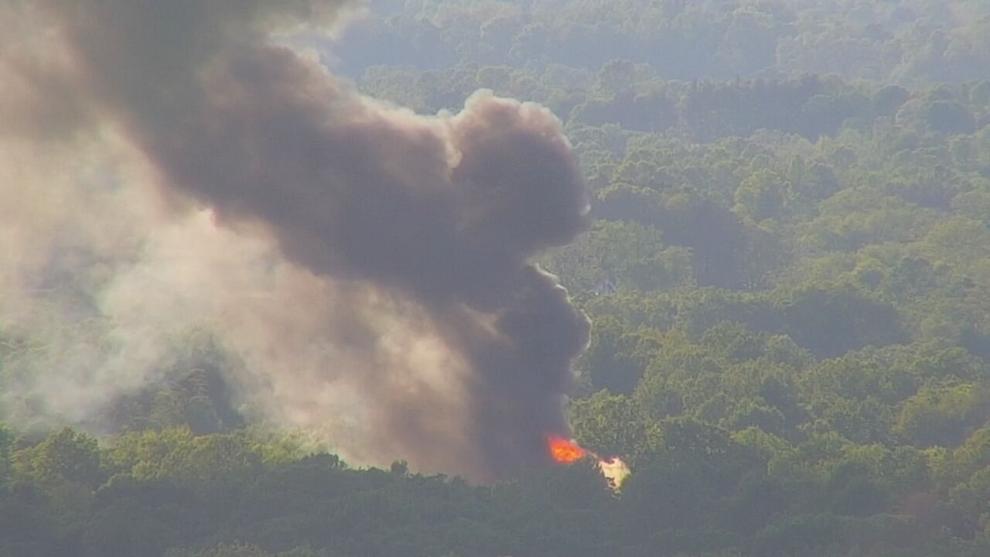 Smoke could be seen billowing above the trees from WDRB's tower cam in Floyds Knobs. Flames could also be seen. 
Houchen said no one was injured in the fire, but the house was destroyed. It is unclear what sparked the fire.
Copyright 2021 WDRB Media. All Rights Reserved.