LOUISVILLE, Ky. (WDRB) -- Kentucky Gov. Andy Beshear announced 910 newly reported COVID-19 cases Thursday after two straight days of 1,000+ news cases.
"I fully expect this week will break last week's record as having the most cases in a single week," he said.
Beshear reported 1,018 new cases on Tuesday and 1,004 on Wednesday. 
"This is the first time since March the 6th we've had over 1,000 cases in two consecutive days," he said Wednesday.
Dr. Jason Smith, chief medical officer at U of L Health, said it's too soon to tell if this is the "second wave" we've been hearing about since the pandemic began. 
"I think that will be shown in the next couple weeks," he said. "If this continues to go up, I would feel much more confident in saying, 'Yup, this is kind of what we were expecting to see in the fall, we need to take some extra precautions.'"
Smith said despite the increase in cases, he hasn't seen in an increase in hospitalizations or ICU admissions. 
"However, we didn't see an increase in the number of hospitalizations until a few weeks after we began to see the spike previously," he said, mentioning when cases rose in July and August.
Smith said it's important to get a flu shot this year.
"Flu season itself presents interesting challenges, trying to make the diagnosis between COVID or the flu," he said. "Wearing a mask, washing your hands and social distancing should decrease the flu as well."
During Thursday's briefing, Beshear said Kentucky's positivity rate has risen slightly to 4.11%. He also announced 17 deaths related to the virus, including a 29-year-old woman from Clark County.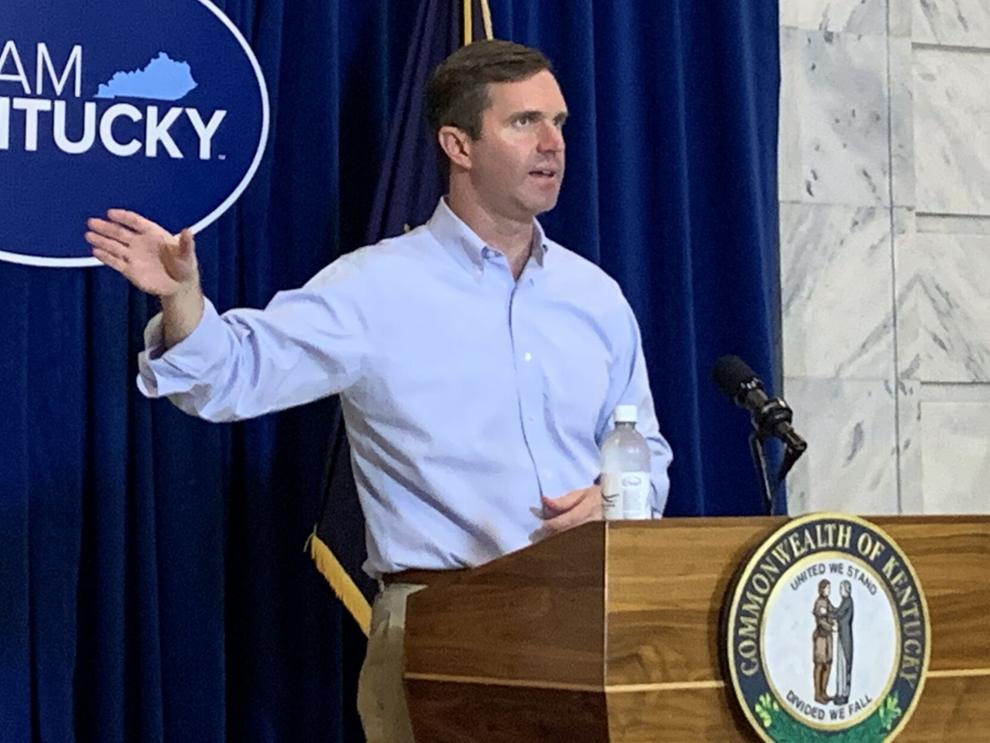 "These are people we love, and we've lost too many of them," he said.
Smith said as restrictions are lifted, we are bound to see cases rise.
He also said health care systems are much more prepared now than they were in March to handle any potential surges.
"We're still reserving capacity. We're still building up PPE, ventilators, hospital beds, everything that we would need," he said. "And we have a much better understanding of this illness than we did back then."
However, Smith said his biggest fear since the virus began is still the same: "It's the admissions to the hospital and the ICU beds that really begin to concern me."
He said COVID-19 is "going to be with us for a while."
"This will eventually, I think, become a seasonal illness," he said. "But until that happens, you're going to have times where you get an increase in the number of cases, you're going to have times where you kind of get a lower number of positive cases." 
Copyright 2020 WDRB Media. All Rights Reserved.