LOUISVILLE, Ky. (WDRB) -- The leader of the "Not F***ing Around Coalition" (NFAC), a Black militia that demonstrated in Louisville during last summer's social unrest, was arrested Thursday on a federal charge.
John Johnson, 57, commonly referred to as "Grandmaster Jay," was charged with "assaulting, resisting or impeding certain officers or employees," according to court documents.
Johnson is accused of pointing a rifle at Louisville Metro Police officers, as well as federal officers, on Sept. 4, the night before the 2020 Kentucky Derby, according to a probable cause affidavit. The alleged incident took place just after 8:30 p.m. as officers were conducting surveillance over demonstrators at Jefferson Square in downtown Louisville.
At that time, an LMPD radio transmission went out notifying officers that a group of "six to eight heavily armed individuals" were parked on Armory Place, near a parking garage, according to court documents. Two federal officers and three LMPD officers then went to the top of the nearby Jefferson County Grand Jury Building to watch the group.
When they got there and leaned over the roof, three of them were blinded by a flashlight, the affidavit claims.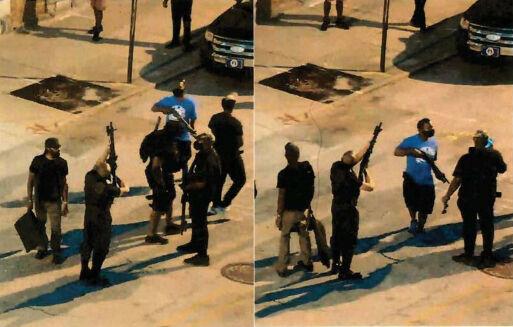 Investigators say that flashlight was on the end of a rifle that Johnson was pointing at them. All of the officers identified the suspect as Grandmaster Jay, according to court documents.
"All officers advised they were concerned Johnson might intentionally, or even accidentally, discharge a round at them," the probable cause affidavit states. "All officers recognized that the distance between themselves and Johnson was well within the effective range of the AR platform style rifle."
Two of the officers were wearing soft body armor, but were "aware that soft body armor would not stop a rifle round," the affidavit states.
Jessie Halladay, a spokeswoman for LMPD, met with Johnson and another member of the group about 30 seconds after the incident and later identified Johnson from surveillance video, according to the documents.
Johnson was booked into the Oldham County Detention Center just before 1 p.m. Thursday, officials said. If Johnson is convicted of his charges, he faces a maximum sentence of 20 years in federal prison, according to a news release from United States Attorney Russell Coleman's office.
"Here in Kentucky we revere our First and Second Amendment freedoms, not foolishness which puts police and protesters at grave risk," Coleman said in the news release. 
Roughly 200 members of the NFAC were in Louisville on Derby Day during protests over the death of Breonna Taylor, a Black woman who was shot and killed by white police officers during a March 13 raid of her apartment.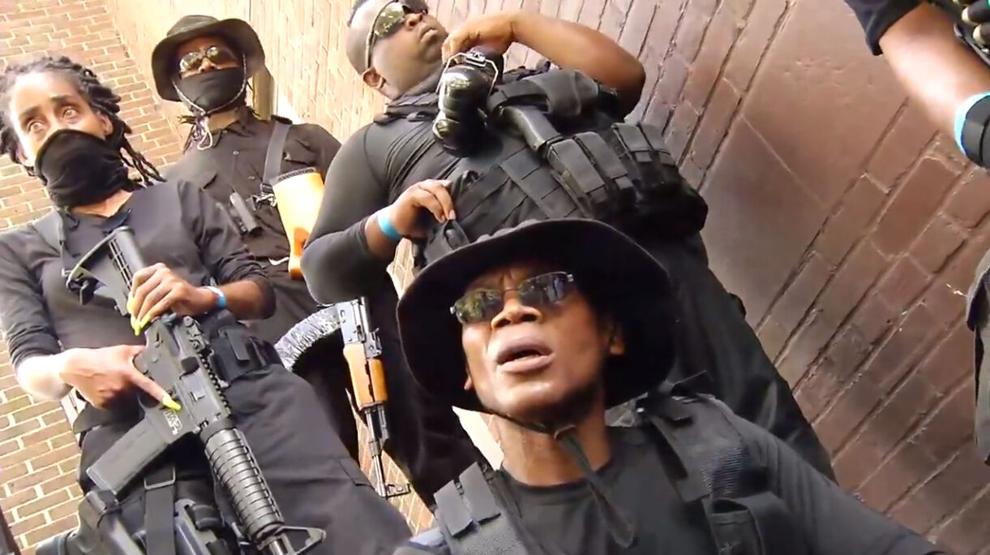 Copyright 2020 by WDRB Media. All rights reserved.