LOUISVILLE, Ky. (WDRB) -- Students with Hardin County Schools are going back to school full-time on Monday, the latest area school district that is returning to in-person classes five days a week.
Hardin County teachers are already celebrating being able to see their students every day. Schools are uploading enthusiastic videos that welcome students back to the building.
"Two, four, six, eight! They're all coming back and we can't wait!" chanted teachers from Radcliff Elementary in one video.
Families like Kelli Yates' are excited to return to a normal school routine. Yates has a fifth grader and a sophomore who've been learning on a hybrid schedule.
"If you would've told me a year ago that we would just now be going back to five days a week, I wouldn't have believed you," Yates said. "My kids have done okay. We've had some bumps in the road, as I'm sure most families have, but we are all more than ready to go back five days a week."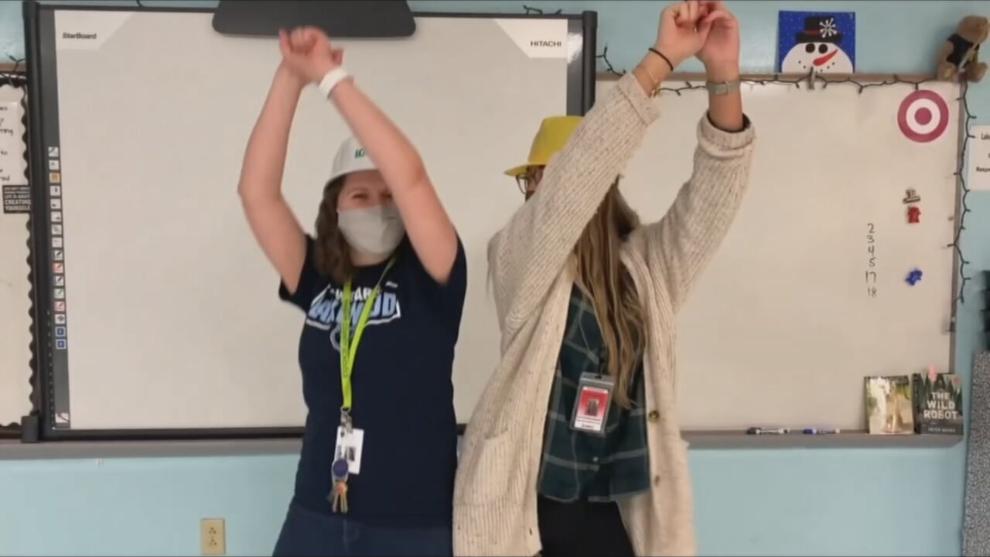 All of Hardin County's elementary and middle schools will reopen full-time on Monday. High schools will welcome students five days a week after Spring Break.
"We have been cleaning our buildings. We have tables set up to allow for greater social distancing," said HCS Superintendent Teresa Morgan.
The CDC released new guidance this week that allows kids to be just three feet apart in school. However, Morgan reminded staff that adults must still observe a six foot distance.
"They have not changed the distancing for our adults, just for students," said Morgan. "(Teachers) can still walk up and down the aisles and can still greet students at the door."
Hardin County is looking forward to finishing the school year on a high note.
"Let's get this last six weeks to be the best six weeks that we have ever had in school," said Morgan, "because our students are certainly depending on it."
Copyright 2021 by WDRB Media. All rights reserved.