LA GRANGE, Ky. (WDRB) - A piece of history in Oldham County will soon be just a memory, after a vote to demolish and rebuild the county courthouse.
Tuesday night in a vote of 5-1 the Oldham County Project Development Board decided the 146-year-old courthouse will be demolished and replaced.
Officials had been weighing two options, a three-story structure that included a portion of the historic building, and a two-story design that required demolition of the old structure but will provide more safety features for inmates and employees.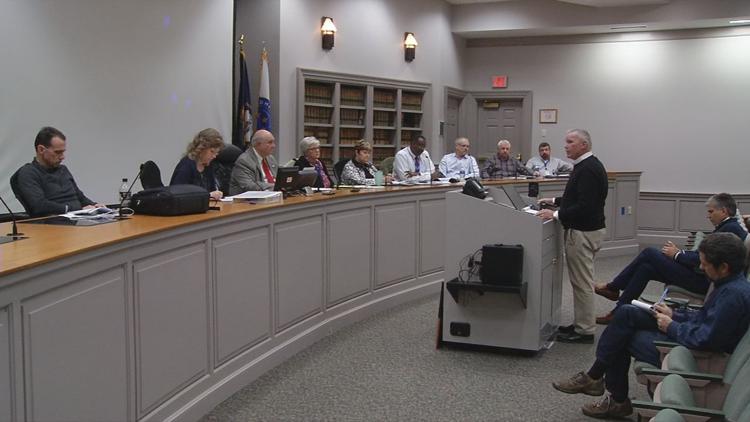 Oldham County Judge Executive David Voegele said a three-story design would not have fit into the city.
"We just can't tolerate a three story building in La Grange," he said. "It would dominate and dwarf everything and that would really draw attention to itself away from all the other things in the community."
However, Barbara Calloway, a former member of the historic district's commission, disagrees.
"There will be outrage when that wrecking ball hits," she said. "Why can't they still go back to the drawing board for a decision of this magnitude?"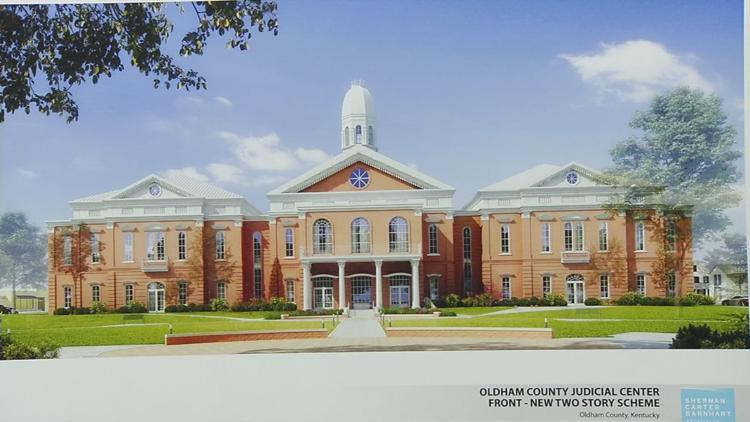 The aging courthouse and mounting maintenance costs of more than $325,000 annually are forcing officials to take action.
The current building has an old boiler system, and the floor has sunk nearly 6 inches in the last few years, officials said.
For the nearly two years of demolition and construction, a former Crestwood grocery store on State Route 146 will be remodeled to serve as a temporary courthouse.
Tuesday night La Grange Mayor John Black spoke for both keeping and demolishing the courthouse.
"I gave it my best shot and I can live with their decision but I think it's over with," Black told WDRB News after the meeting.
Voegele expects some pushback from upset residents but he said that won't sway a decision that officials have weighed for 2 1/2 years.
"We're going to go forward," he said. "We can't be made to do something the project board doesn't think is best for Oldham County."
Calloway is not so sure.
"I would hope there is enough of an outcry but I am afraid they have already made their decision," she said. "It's going to be interesting to see how the community reacts to this."
The new courthouse is expected to be completed in the fall of 2022.
Copyright 2020 WDRB Media. All Rights Reserved.