LOUISVILLE, Ky. (WDRB) -- Country music fans will be feeling the heat this weekend at Hometown Rising, the first of three big festivals coming to Louisville this month.
Thousands of fans will fill the Kentucky Exposition Center's unused area, called the Highlands Festival Grounds, over the course of three weekends.
"What we're doing here is unprecedented," said Danny Hayes, CEO of Danny Wimmer Presents. "Nowhere in the world are there three festivals in the same location, three weekends in a row, three different genres, all focused on a local treasure."
Danny Wimmer Presents screened about 90 cities to figure out where organizers wanted to host its trifesta.
"There's a reason what's happening here is happening here," Hayes said.
Bourbon, hot stars and hot temperatures will make up the weekend, with temperatures in the mid to upper-90s.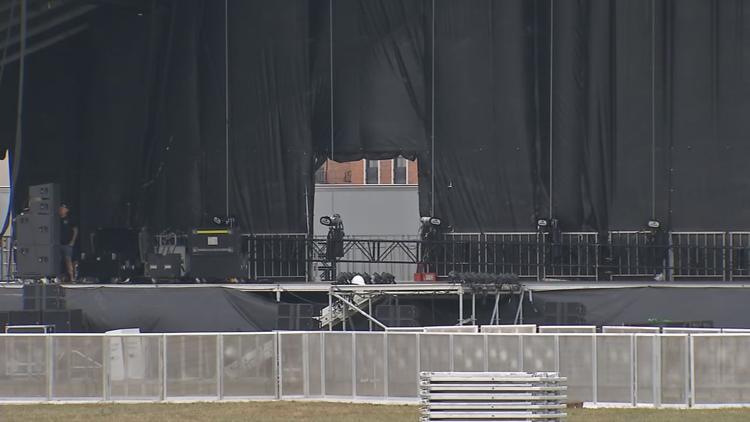 Fans can get some relief. Misters will be placed around the area, and the Louisville Water Company is bringing in quench buggies. Concert-goers will be allowed to bring in one unopened bottle of water to fill up at water stations as needed. A medical tent will also have water and be air conditioned.
There are several items that aren't allowed, including strollers, coolers, outside food and beverages, and selfie sticks. All bags must be clear or be small clutches. Click here for a full list of items that are and aren't allowed. 
Organizers said they're on pace to sell about 280,000 tickets over the three weekends for Hometown Rising Country Music Fest, followed by Bourbon & Beyond and then Louder Than Life.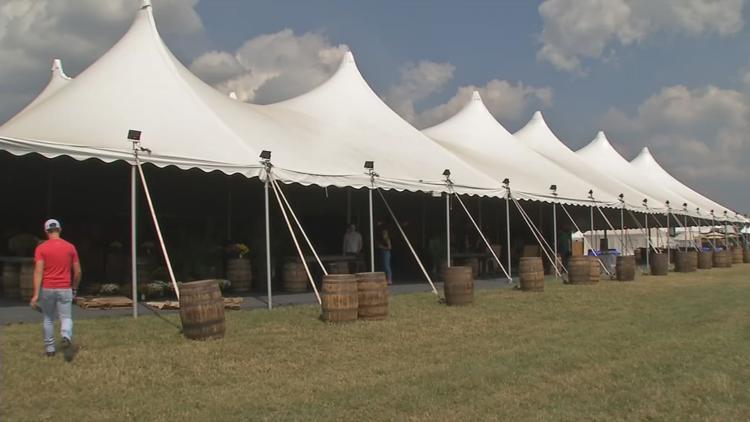 At a Friday news conference, organizers announced they will move Kentucky Bourbon Affair from June to September, adding to the line-up next year for an additional week of celebrations at the Expo Center.
"How can it get bigger?" Hayes said. "It's going to get bigger."
In 2021, organizers will introduce a spirits conference, all in an effort to attract more bourbon enthusiasts, music-lovers and big-time business.
Copyright 2019 WDRB Media. All Rights Reserved.