LOUISVILLE, Ky. (WDRB) -- Some influential members of the Louisville community have formed an advocacy group to support Jefferson County Public Schools' plan to raise taxes, primarily to build new schools in west Louisville.
"There has never been a more important time than now to invest in the education of our children, our community, tomorrow's workforce and our future," said Alice Houston, chairwoman of Yes 4 JCPS and an owner of HJI Supply Chain Solutions.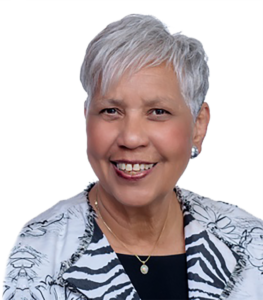 "If we expect Louisville to create the opportunities where every child and family can thrive and the community can grow, we must have a school system with the resources to deliver the education for all children regardless of race, income or neighborhood," Houston said in a news release.
JCPS wants to raise taxes to build at least two new middle schools and a new high school in west Louisville as part of the district's efforts to revamp its student assignment plan.
The district wants to raise the tax rate from 73.7 cents per $100 of assessed property value to 80.6 cents. That means the owner of a home that's valued at $100,000 would pay an additional $70 in property taxes per year.
The district's proposal likely will be on the ballot in the November election, because a group that opposes the hike has collected signatures to force a referendum, though the district has filed a lawsuit challenging the veracity of some of the signatures.
The new group, Yes 4 JCPS, said it is raising money for a "public awareness campaign" to make sure voters understand that the school district has not built a new high school in 52 years and that more than 30 JCPS schools are so old "they would cost more to repair than to replace."
The group also said that the district has lost $42 million a year in state funding in the last five years, that the pandemic has exposed critical needs for laptops and that more than 6,000 students in west Louisville cannot go to the schools closest to their homes because of a lack of schools or classrooms.
"With so many decisions and challenges in this tumultuous election season, it's imperative that all people realize they have the power to make a positive difference by voting Yes 4 JCPS," Houston said.
According to filings with the Kentucky Secretary of State's office, the group's directors also include Meredith Erickson, executive director of the Norton Foundation; and Franklin Jelsma, managing partner at Louisville law firm Wyatt Tarrant & Combs. Erickson and Jelsma also serve on the board of the Jefferson County Public Education Foundation, which, according to its website, serves "as a catalyst for enhancements to public education."
Copyright 2020 WDRB Media. All Rights Reserved.