LOUISVILLE, Ky. (WDRB) – Now you can call the folks at Jarboe's for more than your plumbing, heating, and cooling needs. As a response to the crisis, Jarboe's is repurposing its maintenance team to help deliver groceries to high-risk individuals.
Matt Tyner, the director of marketing, said the company in February started paying attention to the spread of the virus and in early March started planning how it might affect employees and the community. Jarboe's is still open for business because it's considered an essential service, but the company decided to pause any tune-ups or maintenance.
"We made the decision to not do those in order to do our part as a business and respect social distancing," said Tyner. "That's the last thing we want to do is be part of the spread of COVID-19. We want to be part of the solution."
So now the maintenance team is trading tool boxes for grocery bags. If you are considered at high risk and order groceries online from Kroger, Target, Walmart, or Meijer, then Jarboe's will pick up the groceries and deliver them to your door for free.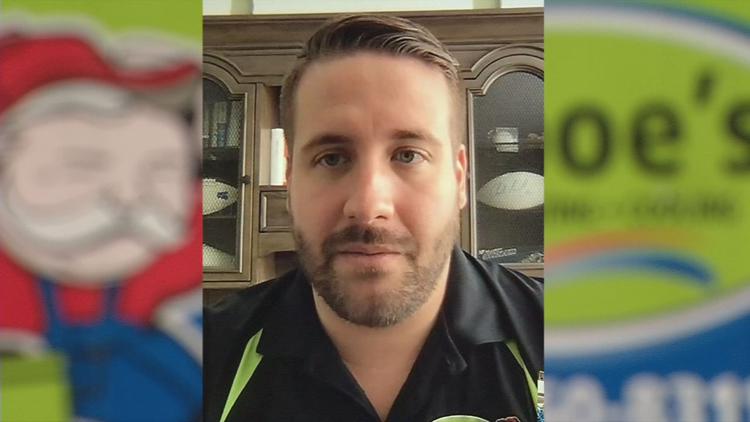 "It's been an urgent but rather smooth transition from our perspective," said Tyner, "because we just approach it as we have to do what's right every time. So if that means we have to curb some of the services we offer and do deliveries instead, then that's what we have to do, because it's the right thing to do."
Call 502-442-7500 or go to the website to coordinate the pick-up and delivery. The service team will need to get your order confirmation number, first and last name, and the delivery address. The company has a limited number of maintenance employees, so it will schedule deliveries only weekdays between 8 a.m. and 5 p.m.
"So our team members can still get 35 to 40 hours per week, and we are able to give back to the community at the same time," said Tyner.
As a safety precaution, team members will wear gloves during the pick-up and delivery.
"We just want to make sure we're helping as many people as possible," said Tyner. "It's been a lot of fun, just the energy in the team has been fantastic."
Jarboe's will deliver only for people who are considered high risk by the Centers for Disease Control and Prevention standards:
Age 65 and older
Suffering from lung disease, serious heart conditions, diabetes, HIV/AIDS, severe obesity, renal failure, and liver disease
Immunocompromised (including individuals receiving cancer treatments, bone marrow/organ transplantation, HIV/AIDS, immunity deficiencies, immune system weakening medication usage)
Pregnant
Copyright 2020 WDRB Media. All Rights Reserved.