EDGEWOOD, Ky. (WDRB) -- Hundreds of former teammates, coaches, friends and family came together Wednesday to pay respects to Kentucky sports legend Jared Lorenzen.
Lorenzen, 38, passed away after heart and kidney complications and an infection hospitalized him last month.
It wasn't just former teammates and coaches that played a part in honoring #22's life. Rivals paid their respects too.
Former University of Louisville star and current Atlanta Falcon, Jamon Brown, donated $5,000 to Lorenzen's family to help with funeral expenses.
"You've gotta look at his heart," Brown said. "That's a giving heart. That's a pay-it-forward type of heart. He was a great guy in that sense. I think that's part of what made him a legend."
Other former Cardinals like Deion Branch and Chris Redman also donated money to help with expenses.
"We just reached out to the family and figured out how we could play a part in making this an easy of a process for them as possible," Brown said. "And this is how it came out."
In turn, hundreds of people poured through the sanctuary doors at St. Pius X Church in Edgewood to say their goodbyes.
"He was a hustler," said Terry Conley, Lorenzen's uncle. "He was the Pete Rose of football."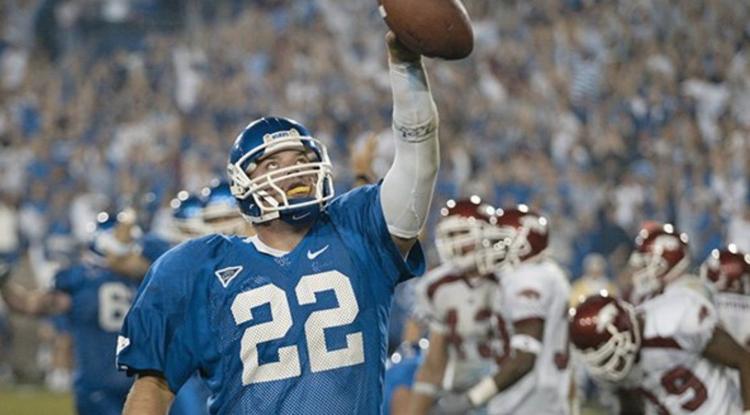 Former teammates paid their respects one-by-one, noting "the Hefty Lefty's" love for Kentucky athletics.
"His passion for Big Blue Nation was unmatched," said Derrick Johnson, a former UK teammate of Lorenzen's.
There was an outpouring support from sports fans across the Bluegrass. And it's not often that Big Blue Nation and Card Nation can unite, but Lorenzen did just that.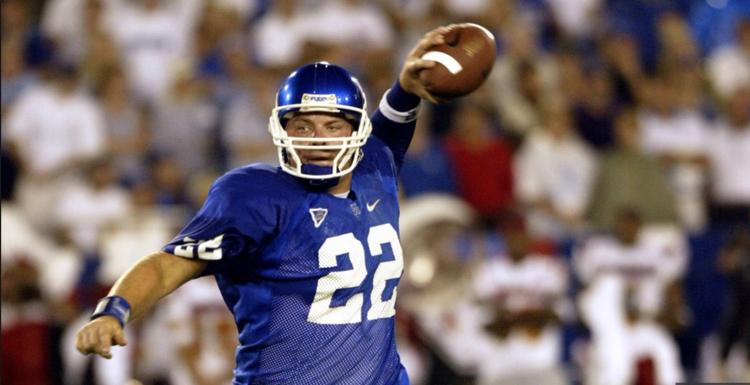 "We live our lives on the other side of the line, but when it's time to come together, we come together," Brown said.
Life is bigger than football. It's bigger than a rivalry.
This is respect in its purest form.
Related Stories:
Copyright 2019 WDRB Media. All Rights Reserved.