LOUISVILLE, Ky. (WDRB) -- The Girl Scouts of Kentuckiana Cookie Warehouse at 3410 Robards Court near Poplar Level Road is stocked with boxes of cookies ready for Scouts to deliver to customers. 
It's cookie time! 🍪 This is a look inside the @GirlScoutsKY warehouse with thousands of boxes of cookies ready to sell and eat! The big question: how can I fit this whole stack of Samoas into the live truck to take home with me… 🤔 pic.twitter.com/y9WAj3TY43

— Amanda Roberts (@ARobertsNews) March 16, 2023
More than a million boxes were delivered to the warehouse to fulfill customer orders. Thursday was the first chance troops had to sort and load the cookies into waiting vehicles.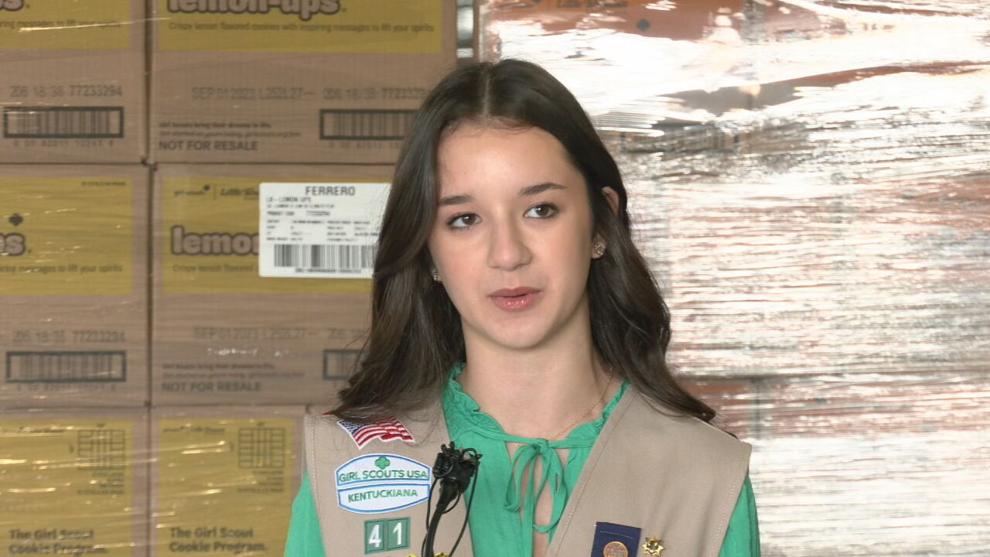 And all the work is for a great cause, as high school junior and Gold Award Girl Scout Amira Bowman can attest. 
"Girl Scouts allowed me the opportunity to grow and learn my true potential," Bowman said. "If it weren't for my experience I never would have had the courage to stand up for what I believe in like I did."
Bowman and other scouts have been working hard to sell cookies, both online and door to door. Now comes the fun part: loading up the boxes and getting the cookies into the hands of buyers. 
Mayor Craig Greenburg was on hand to help launch the start of Girl Scout Cookie season.
With Little Brownie Bakers located in the Louisville area, the mayor gave a good excuse for you to break your diet: indulging in Girl Scout Cookies will not only help the local economy but also the Girl Scouts here as well.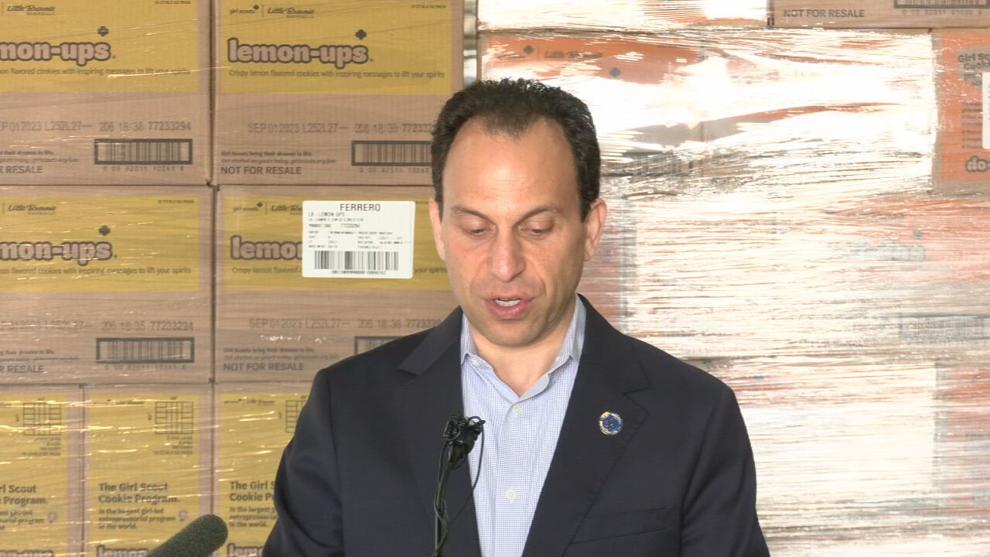 "When we buy Girl Scout Cookies, we are giving time. We are supporting them, and supporting their organization to invest in our future," Greenberg said. 
Girl Scouts of Kentuckiana CEO Maggie Elder says the Girl Scouts have not been unaffected by Mother Nature, which she said created some manageable inventory shortages and shipping delays recently.
"Things like our recent windstorm had an impact on our local bakery," Elder said. "Many of us lost power as well."
Elder's advice: if you are concerned about shipping or inventory, buy from a local Girl Scout with inventory on hand. She did say that, compared to other parts of the country, Louisville's inventory is secure.
Copyright 2023 WDRB Media. All rights reserved.