LOUISVILLE, Ky. (WDRB) -- Starting Wednesday, Aug. 21, anyone under the age of 18 entering the Kentucky State Fair after 6 p.m. will have to be accompanied by an adult.
The new policy was announced by fair officials Monday afternoon.
"Proof of age is required," the announcement states. "IDs will be verified at the gate."
Officials say there will be an increase in lighting and law enforcement at the fair during peak hours.
The new policy comes two days after false reports of an active shooter caused chaos and confusion at the fair.
On Saturday night, a group of teens set off fireworks in a large crowd, just as someone yelled "Shooter!" The act caused panic among fair-goers. Several took off running, and one girl was trampled and broke her foot. The chaos was posted to social media.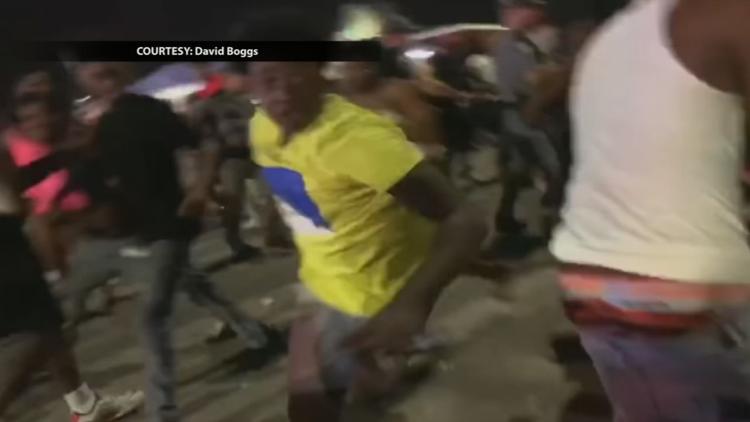 Nicolai Jilek, president of the River City FOP, said there should have been more than one officer in that specific area in a crowd of that size.
"At the time everything was unfolding Saturday we didn't know what we had," he said. "People become very unpredictable in those situations, plus when you don't know who might have a gun, who might be injured."
On Monday morning, fair officials held a meeting to decide how to respond to the incident. 
Earlier in the day, David Beck president and CEO of Kentucky Venues, which manages the Kentucky Fair and Exposition Center, said everything was on the table when it came to policy changes. 
"Everything is being considered," he said. "We are looking at what we can do within the law and still make it a friendly place to be."
"We want to welcome everybody on our properties. It's Kentucky's face here. This is where Kentuckians come together. So that way all of those opportunities and possibilities, and still trying to maintain that flexibility of everyone being welcome."
Kentucky State Police is investigating the fireworks incident, as well as a report of an actual gunshot being fired into the air. The agency says troopers arrested two adults and cited seven teens on Saturday at the fair, but it's not clear whether they are related to this incident.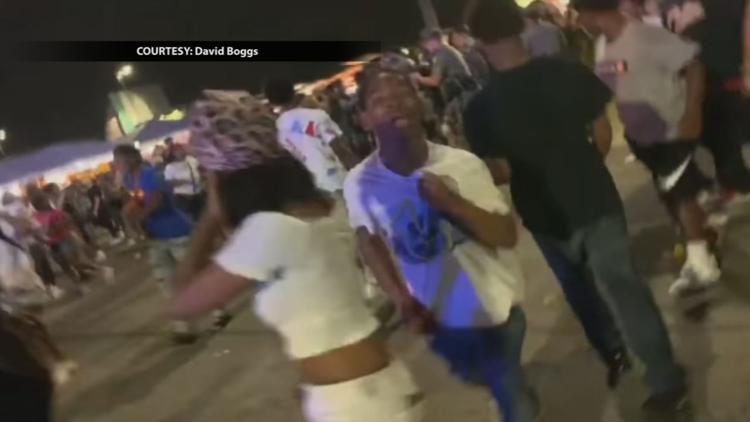 "The most important goal is that everybody have a safe environment to be in -- and we're going to emphasize that," Beck said. "We may have to compromise over here and that might affect attendance. It might affect some of the exhibits, or whatever, but if that's what it takes to have a safe place, that's what we're going to do to make sure we have the safest facility for Kentuckians to come enjoy the state fair."
Jilek said even more rules should be put in place, including rules he said still need to be created.
"I think a curfew would absolutely help, anything to limit this high concentration of young folks that have this propensity for chaos and violence that we have seen over and over again," he said. "If you want to be aggressive toward a police officer, that police officer has every right to protect themselves and to maintain order."
Related Stories:
Copyright 2019 WDRB Media. All Rights Reserved.