LOUISVILLE, Ky. (WDRB) -- It's an event that usually brings in nearly 600,000 people, and officials at the Kentucky State Fair are wasting no time in making sure they are prepared.
Construction inside the Kentucky Exposition Center will only get busier as the fair gets closer. The Future Farmers of America have started setting up their display with COVID precautions in mind.
"Being with the virus and being around (it) is another thing to keep into consideration is how do we make the masses flow quickly. How do we get people in and out ... that is something to consider, too. We don't want everyone on top of one another," said FFA Officer Philip Caldbeck.
While masks inside state-run buildings, like the Expo Center, are required — they will not be enforced at the fair.
"We do have the ability to make announcements. All of our vendors and exhibitors, they know the guidelines and requirements," said Kentucky Venues President and CEO David Beck. "We can remind people and point to our signs. The Governance is the signs itself that give us the details of the requirements."
Masks are not required outside.
Outside, crews worked to set up the midway of rides which is through a new operator this year — Kissel Entertainment. Several new rides have been added including safety protocols regarding sanitizing rides.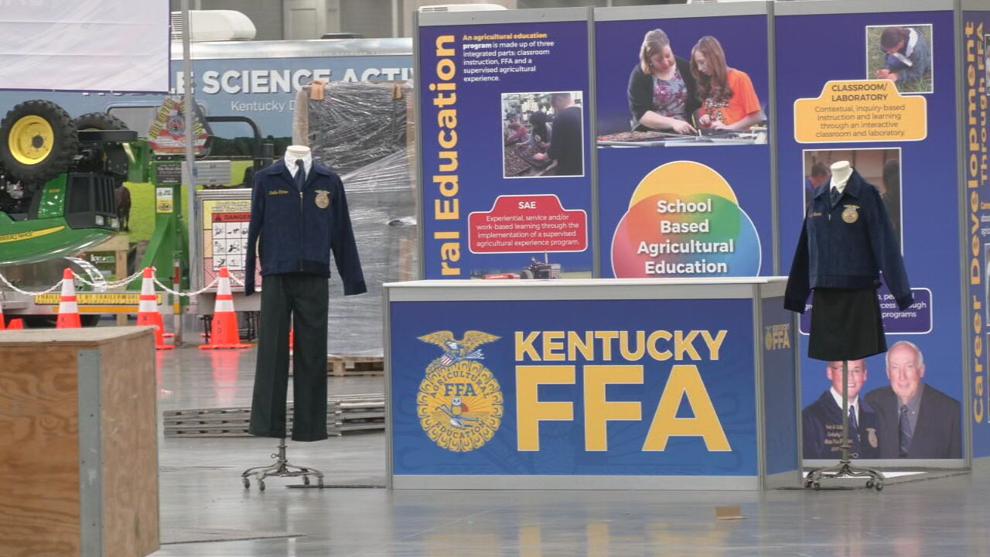 As for parking, there will be more of it. But that comes with the closure of Phillips Lane between Freedom Way and the overpass on the weekends.
"That is a safety issue. A lot more parking but a lot more ability to get across the lane with the traffic being stopped," said Beck, adding that the fair will feature more than 25 concerts in the 11 days.
If you're going to the fair you should use gates One, Four and Six. Gate Two is for anyone going to Kentucky Kingdom. When the thrill park isn't open Gate Two can be used for fairgoers.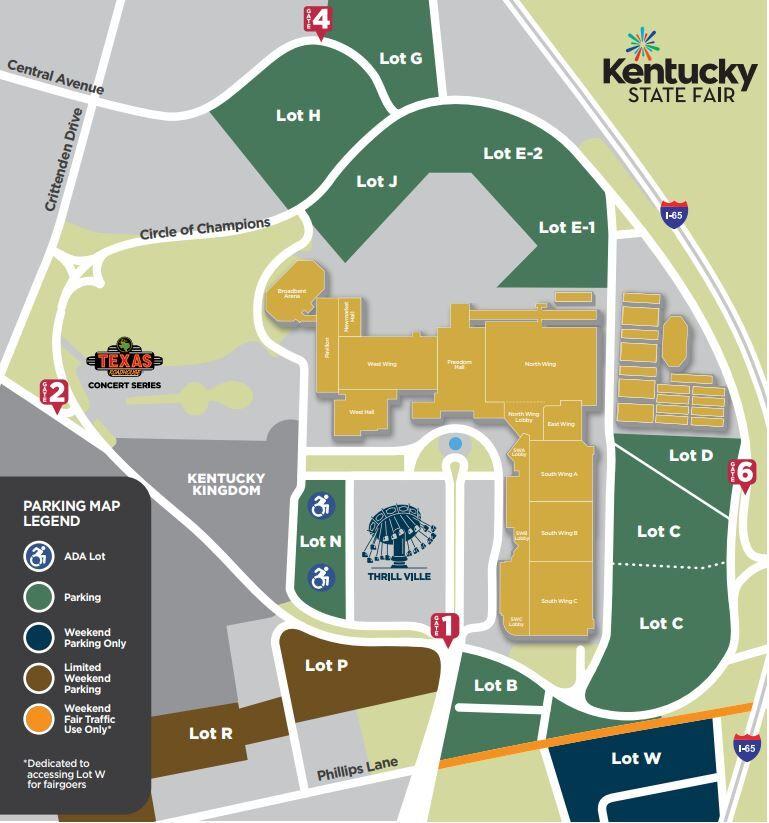 Eleven lanes of traffic and new ticketing gates will allow for easier access getting into the fairgrounds.
The fair is still looking to hire more ticket scanners, security and those to help with parking. To look at job openings and apply, click here.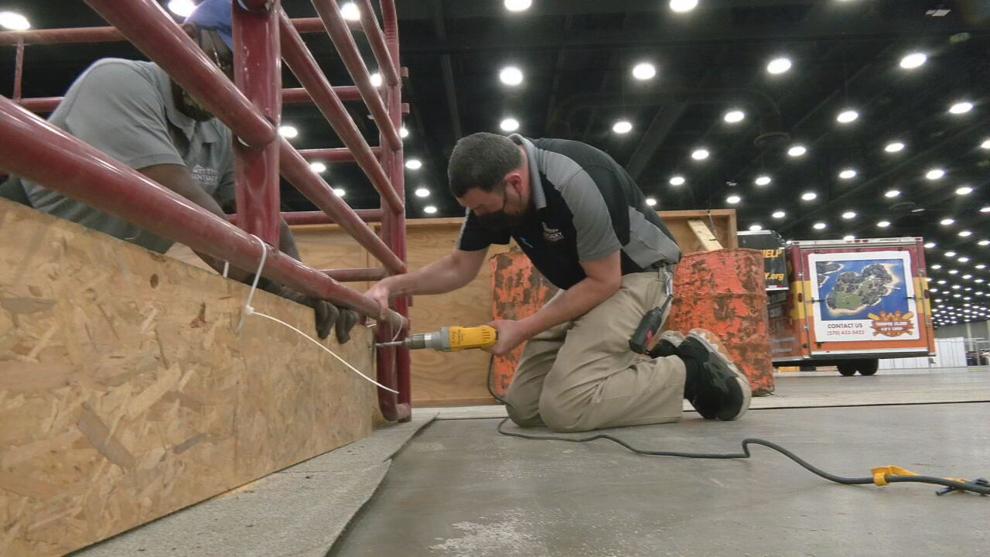 In what typically draws a crowd of 600,000, Beck believes this year will still be heavily attended and that ticket presales have been doing well.
The fair is planning on 40 vendors and more than 13,000 animals on the Expo Center property during the fair.
The Kentucky State Fair runs Aug. 19-29. To purchase tickets in advance, click here.
Related Stories:
Copyright 2021 WDRB Media. All Rights Reserved.