LOUISVILLE, Ky. (WDRB) -- While some legal experts say Kentucky law supports a Jefferson County grand jury's decision, others say it felt rushed.
On Wednesday, a grand jury handed down an indictment against former LMPD Detective Brett Hankison. He was indicted on three counts of wanton endangerment for firing into Breonna Taylor's neighbor's apartment. The charges were not related to her death.
None of the other officers involved were charged.
"The self-defense, self-protection precedent in Kentucky is very strong, and there was proof that Mr. Walker allegedly fired first and hit Sgt. Mattingly," said legal expert and local attorney, Scott C. Cox. "I think that triggers the self-defense, self-protection statutes in Kentucky, allowing them to basically fire back."
KRS 503.050 states: "The use of physical force by a defendant upon another person is justifiable when the defendant believes that such force is necessary to protect himself against the use or imminent use of unlawful physical force by the other person."
Cox said he's confident that a grand jury received all the facts and evidence to make the ultimate decision it did.
"My speculation is that they presented almost all the evidence to the grand jury for them to make an independent decision," he said.
Cox added that it's important to note that an indictment is not a verdict, rather just probable cause to charge someone criminally.
"The grand jury's finding has no legal relevance at an actual trial, and a judge even tells the jury that 'you can't consider at all that they charged this person,'" he said. "In fact, that's just how the ball gets rolling."
Ask former Louisville NAACP President Aubrey Williams, and he'll tell you he is frustrated with how Attorney General Daniel Cameron handled the grand jury process. He said the grand jury was rushed to make the decision that Cameron ultimately wanted to make himself. He believes Cameron used the jury as a scapegoat and said it wasn't right to convene a grand jury for only a day and a half over a months-long investigation.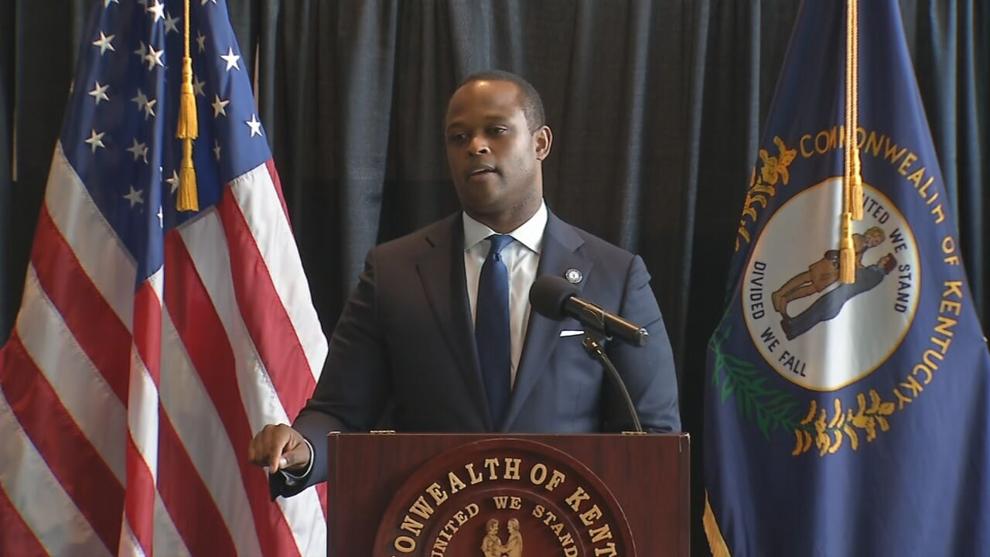 "Cameron and his advisers did that, pulling the wool over the public's eyes, pulling the wool over the protestor's eyes," Williams said.
Despite Williams' frustrations with how the process unraveled, he said that even as an activist himself, it's clear to see that the officers were only doing their jobs that night. He fully agrees that the two officers who were not charged, Sgt. Jonathan Mattingly and Det. Myles Cosgrove, did the right thing that night in Taylor's apartment.
"You can not and should not indict the other two officers who had the warrant signed by a judge, consistent with the law, the constitution, practice, custom and procedure," Williams said. "They were simply doing their job."
Hankison is expected to be arraigned in a Jefferson County courtroom sometime Monday afternoon.
Related Stories:
Copyright 2020 WDRB Media. All Rights Reserved.