LOUISVILLE, Ky. (WDRB) -- In the Shelby Park neighborhood, even a rainy Tuesday afternoon is a nice one for Maria Gurren. Covered in a rain jacket, she took shelter under a gazebo in the park that shares the neighborhood's name.
"There's a real sense of community here," she said.
Gurren moved to Shelby Park five years ago. She's seen the neighborhood grow and flourish but admits the neighborhood still has needs.
"There are still folks in this community who struggle with basic needs — struggle with getting the city services that they need," Gurren said.
It's no surprise to Councilman Jecorey Arthur, whose District 4 includes Shelby Park, downtown Louisville and portions of the west end. 
"When you assess districts, District 4 has the highest concentration of extreme low income," Arthur said. 
It's why Arthur is calling out Metro Council for hypocrisy.
"We've been preaching about equity forever, and we're not practicing that," he said during a Tuesday budget hearing.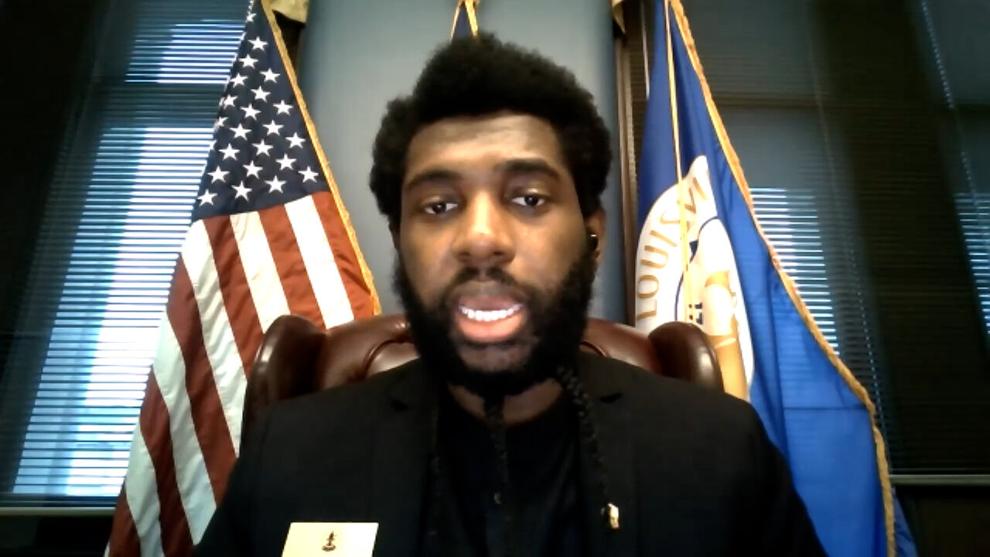 As city leaders preach equity after calls for racial and social justice, Arthur said council isn't practicing equity itself in the way it spends some city funds.
"We just use the word 'equity' almost as a buzzword," he said.
Each year, every council district is allotted a Neighborhood Development Fund and Capital Infrastructure Fund. Council members use those two funds, which represent a small slice of the overall budget, to finance more localized neighborhood improvement projects.
In past budgets, and the next fiscal year budget that council is debating now, those funds are split equally across all 26 council districts.
"It doesn't make any sense for us to divide money up equally, when there are some districts — I have asked some of my colleagues — there are some districts that don't even see houselessness within their district," Arthur said. 
Equity, Arthur argues, would mean sending more money where there's more poverty, fewer resources and greater need.
It's a discussion that could be uncomfortable and could be contentious, but it's one Arthur hopes to have in the coming weeks during the current budget debate.
Back in Shelby Park, Gurren agrees.
"I think that's a conversation we have to have if we're going to see any action around equity," she said.
Copyright 2021 WDRB Media. All Rights Reserved.