LOUISVILLE, Ky. (WDBR) -- A member of Louisville Metro Council has filed legislation he hopes will make the city act with more transparency after incidents like the police killing of Breonna Taylor.
Doing so, however, will require cooperation from lawmakers in Frankfort.
Councilman Markus Winkler, D-17, says a couple state laws are preventing Louisville from better transparency in some regards. That lack of transparency is part of the reason why protests erupted in the city for the better part of six months.
In the Taylor case, the community had to wait for important pieces of info to be made public. However, Winkler says the city's hands were largely tied by state law.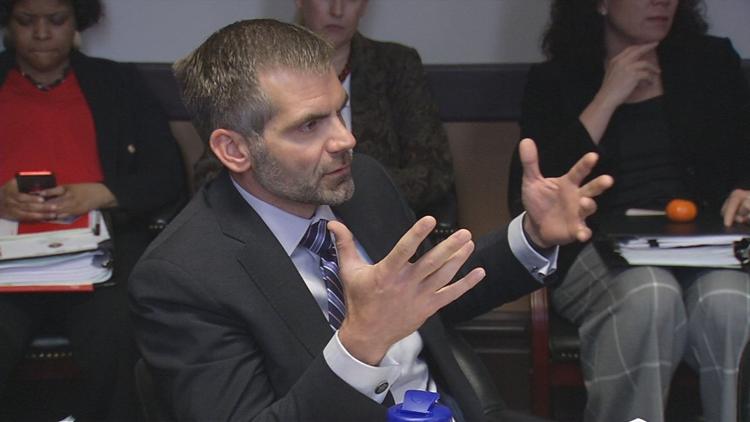 Winkler has filed a resolution that, if passed by Metro Council, would ask two things of lawmakers in Frankfort.
It would ask them to amend state law and mandate that "body camera footage, 911 emergency telephone recordings, and radio transmissions be released upon request for incidents involving police use of force or potential misconduct, regardless of whether a law enforcement action or administrative adjudication is ongoing."
The resolution would also ask state lawmakers to change a statute, "which currently prevents Metro Government officials from making public statements concerning an officer's alleged violation of departmental rules prior to final disposition of any allegations."
"Having things in the public domain, generally, is a good thing," Winkler said. "When people can't talk about something, then the public thinks there's a reason they're not talking about it, and usually that reason is, 'Well, they must be hiding something.'"
If the resolution is passed, it was simply serve as a suggestion to state lawmakers, who could choose to ignore it.
Winkler, though, is hopeful.
Copyright 2020 WDRB Media. All Rights Reserved.