LOUISVILLE, Ky. (WDRB) -- Louisville Metro Government will have leftover funds at the end of the year to help it continue the fight against COVID-19, but leaders warn that the funds aren't a silver bullet to solve the economic havoc brought on by the pandemic.
Carol Clark, Yolanda Walker and Lucresha Allen, who live in Louisville's California neighborhood, are all experiencing versions of that havoc.
"It's bleak. There's no hope," said Clark, whose barber shop on Hale Avenue is at risk of permanent closure. "Yes, we're hurting. But we're hurting just like everybody else."
Walker survived a bout with COVID-19 but is not trying to survive the steeper cost of working from home.
"That means my LG&E goes up," she said. "My water goes up. My food bill goes up."
Councilman Bill Hollander, D-9, said the struggle is touching all corners of Louisville.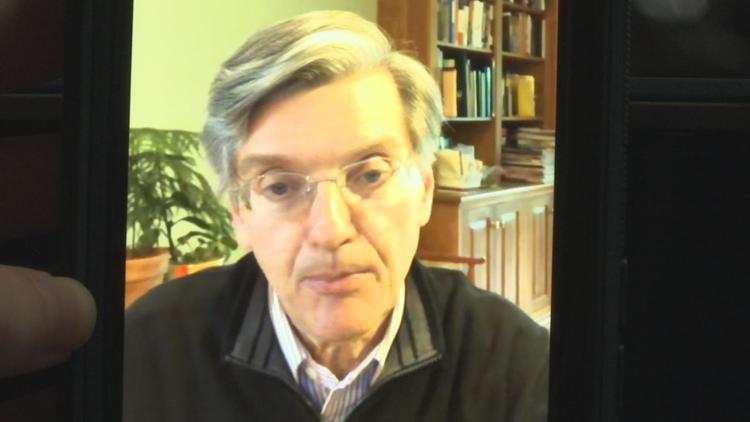 "We have new restrictions in the economy right now," he said. "We are not out of this pandemic yet by any means."
But he and Louisville's Chief Financial Officer, Daniel Frockt, have some good news. Because of funding Louisville was allotted in the CARES Act, the sweeping stimulus passed by Congress in March, many Louisville departments reaped big savings: about $47.1 million in all.
Frockt said some of that money is already spoken for to fill a budget shortfall at Louisville Zoo, another shortfall overall and account for various adjustments. However, he said about $26 million of it can be carried over to next year to help with the city's pandemic response when CARES Act funding officially expires.
"We know that we're going to have needs and expenses," Hollander said.
Some of the cash could help Louisville pay for more contact tracing, more testing and more personal protective equipment. Additionally, some could be used to mitigate next year's uncertain budget if a possible pension increase costs the city millions. However, a $10 million chunk will likely be used to help people pay utility bills. Other portions could be used to help small businesses and citizens struggling to pay rent.
"$26 million sounds like a lot of money, but it's not," Walker said.
She and the others are skeptical that any help will reach them or that it'll even do much good in escaping a hole that only grows each day.
Frockt doesn't disagree that the $26 million isn't enough and said the city won't be in good shape until Congress passes a second stimulus bill.
"I think there's a great deal of backlog eviction-prevention build-up, and I think some of it is masked by the moratoriums that have been in place on utility shut-offs and on landlord evictions," he said. "You may not be thinking of it as a crisis, but financially, we're thinking of this as a crisis that we need to address. We do not want to see a spike in the spread of the virus. We do not want to see a spike in homelessness."
Copyright 2020 WDRB Media. All Rights Reserved.