LOUISVILLE, Ky. (WDRB) -- During the COVID-19 pandemic, being able to pay it forward has been more difficult than ever — but also more appreciated.
One west Louisville man, Everett Hunter, is giving his time and money so others don't go hungry. At least once a week, you can find Hunter in the west end giving a hot dog or two — and a smile — to people who just want to say hi.
"We're showing people that we don't discriminate against anyone; race, creed or color — we're all one nation," said Hunter, who founded the grassroots group One Nation Riders. The group has around 50 members, who span different ages, races, careers and backgrounds, and a focus on feeding people in the west end.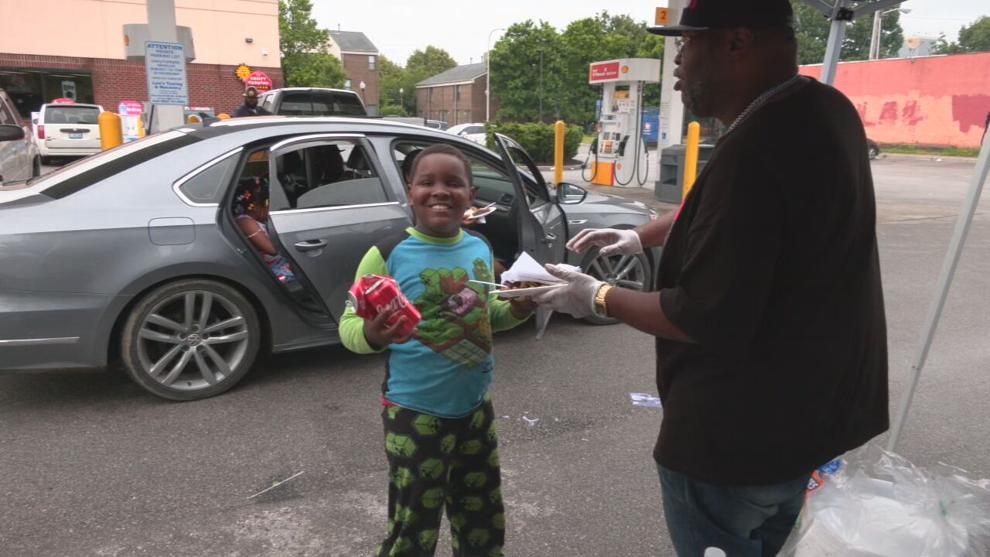 "I come out and I feed all types of people — not only the homeless," Hunter said. "I feed anybody that wants to be fed."
WDRB News caught up with Hunter while he was making a stop at the Shell gas station at 10th and West Broadway. On the menu, hot dogs, potato salad, ribs and all the fixings — all for free and for whoever wanted it.
Hunter tries to visit different neighborhoods each week, depending on where the need is the greatest. He has plenty of help, too, including Barry Tipton, a former Detroit Police officer who volunteers with One Nation Riders.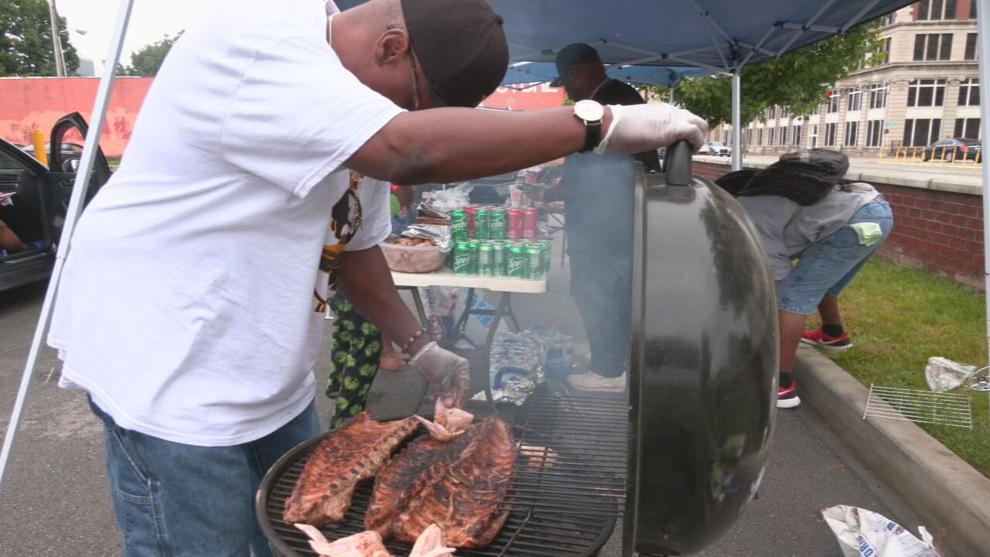 "It's all about giving back, helping those in need, because you never know what life might be for you tomorrow," Tipton said.
After they set up, it doesn't take long for people to see the smoke, smell the ribs and ask how much the food costs.
"It's free" Tipton said. 
No money accepted here.
"I'm blessed to be here and be helping and be a part of the community of Louisville and bringing a great cause," Tipton said. 
Louisville is not the only place where Hunter is opening his heart. He plans to take members of his group to volunteer in Michigan, Atlanta and Ohio.
"We need more people to come out of their houses and show us that they want to support the community the same way we want to support the community," Hunter said.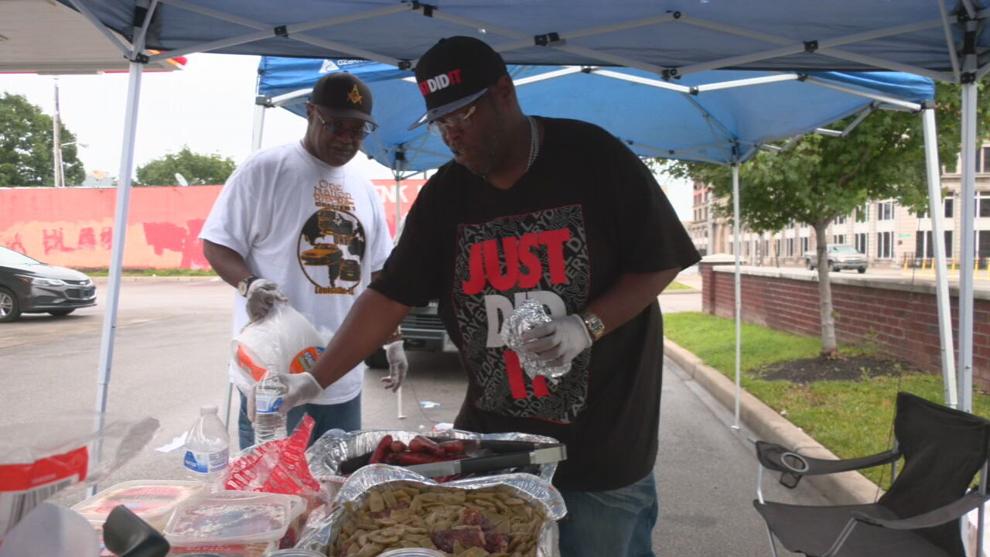 Hunter's goal is to help create structure in the communities where he volunteers by also mentoring kids and telling them about the importance of goals and helping others.
"A lot of people, they don't have the time but they make the time. We're all good-hearted people just coming together," Hunter said while handing out hotdogs. "If I pay it forward, the next person behind me will pay it forward, as well."
Copyright 2021 WDRB Media. All Rights Reserved