LOUISVILLE, Ky. (WDRB) -- Food pantries provide help to those in need, but what happens if you can't get to the pantry?
A Louisville nonprofit, Bringing Justice Home, has been delivering groceries and household goods to people who cannot leave their homes for the past year. 
Maria Accardi and Constance Merritt make frequent visits to the grocery store every week to pick up food for the dozens of neighbors they help feed every month.
"Rejecting the idea that beggars can't be choosers. That's not us," Accardi said. "Just because you have less doesn't mean you don't have the right to choose what you want."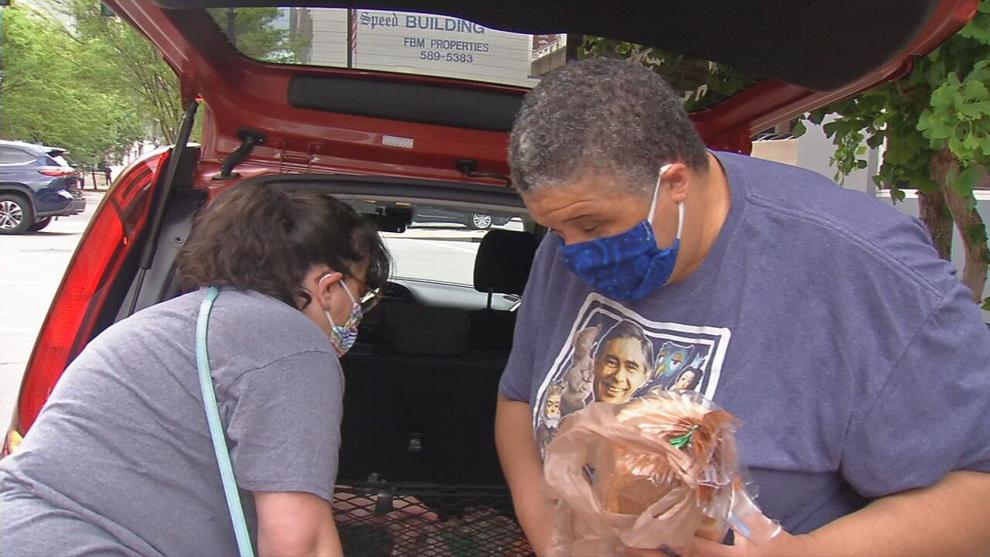 For years, the couple has worked at local food pantries, but they always saw a problem with how people in need got food. Often, it requires transportation to the pantry and waiting in line. Those barriers to access were only made worse by the COVID-19 pandemic. So Accardi and Merritt decided to do something about it.
"We thought we had enough for like 10 to 12 neighbors using $50 of groceries a month and $20 of household supplies and then we just started telling families and friends," Merritt said. 
Word quickly spread, and referrals started pouring in. Now, 27 neighbors get deliveries each month. Unlike traditional pantries, where only certain food is available, Bringing Justice Home takes orders and delivers fresh, healthy, affordable food right to the front door.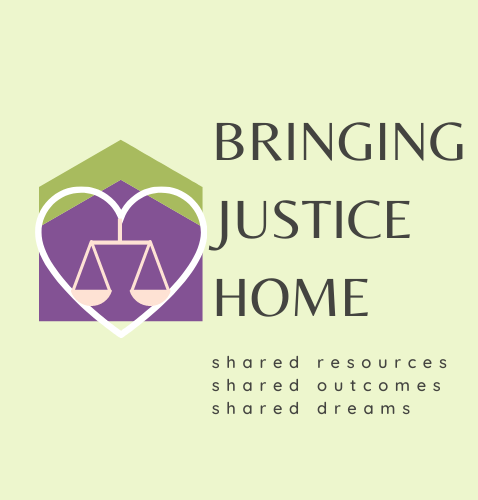 "We think people should be able to choose what they eat," Accardi said. "Just because you're poor — just because you have food insecurity — doesn't mean you don't have the right to choose what you want to eat." 
Bringing Justice Home has a team of volunteers who helps with drop-offs. The organization is also partnering with Dare to Care to help fill the pantries of those in need, but donations are needed to expand its reach to even more.
"The need is really overwhelming," Merritt said. "There's so much and so many people that don't have people to help them." 
Bringing Justice Home is participating in Kentucky Gives Day on May 11. Click here to find out how to give during the day-long online fundraising event. More information about the nonprofit can be found on its website.
Copyright 2021 WDRB Media. All Rights Reserved.