LOUISVILLE, Ky. (WDRB) -- As temperatures drop, restaurants are once again having to adapt to stay afloat. 
The owner of Martini's Italian Bistro, Jim Davis, just bought five plastic bubble tents to serve outside diners. 
"This is a lifesaver for us. We still have 100% rent, 100% utilities, and at 50% seating, it's a challenge," Davis said. "So the more tables we can get, the better chance we got to survive." 
Davis said he purchased the bubbles for about $600 apiece, money he hopes will pay off. He said between each use, they are thoroughly cleaned with a special solution.
"We have a 30-minute space between seating so that we can get it all cleaned and sanitized and ready for the next group," Davis said. 
Captain's Quarters Riverside Grille purchased igloos to keep diners cozily socially distanced with their loved ones, and the owners of Brasserie Provence just bought outside heat lamps and blankets to keep customers warm while dining outside.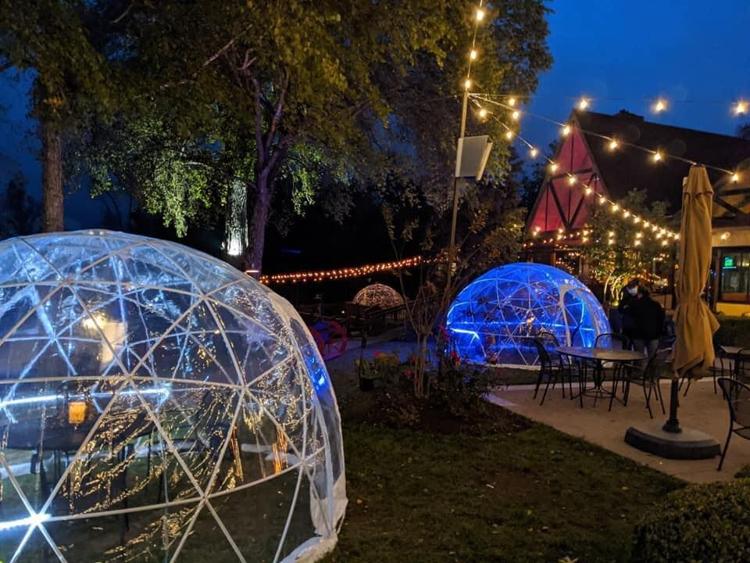 "Nice thick blankets," said Guy Genoud, owner of Brasserie Provence. "It's one-time use, and then I send them to my cleaner."
Restaurants with no outdoor space are thinking outside the box as well.
For the first time ever, Jeff Ruby's is offering its own delivery service to bring fine dining right to your doorstep.
One lesson 2020 has taught those in the industry is the importance of getting creative and adapting.
"This year is to learn just to look forward and don't look at the past," Genoud said. 
Martini's Italian Bistro and Captain's Quarters ask that you call to make a reservation to reserve an outdoor igloo or bubble. 
Copyright 2020 WDRB Media. All Rights Reserved.