LOUISVILLE, Ky. (WDRB) -- A popular family-owned grocery store and butcher, Melton Food Mart, will soon close its doors after more than 70 years in Louisville.
"The owner is having surgery and [closing is as] kind of a precautionary thing," Melton Food Mart manager Bernie Brickey said. "Not to lump everything on the rest of the family, so he's going to temporarily close for about three to four months."
The store is owned by Joe Melton III, his wife, Kathy, and mother, Jan. They used to own other Melton Food Mart stores, but the one on Third Street Road in south Louisville is the last one open.
Some shoppers were walking the aisles of the store Wednesday with tears in their eyes, even though Melton has a plan to reopen in March or April.
Brickey has been part of the Melton family for more than 40 years.
"They're like family," Brickey said. "They've treated us like family, and it's been great being with them."
Brickey said some employees aren't taking the news well, and they hope this isn't goodbye.
"They can go on unemployment in the meantime," Brickey said. "Some of them might want to find another job or take some time off."
There is no scheduled day for the store to close. Brickey said it will close when the food is sold out.
There are signs posted around the store for 30 percent off sales, but Brickey added the sale is up to 40 percent off everything.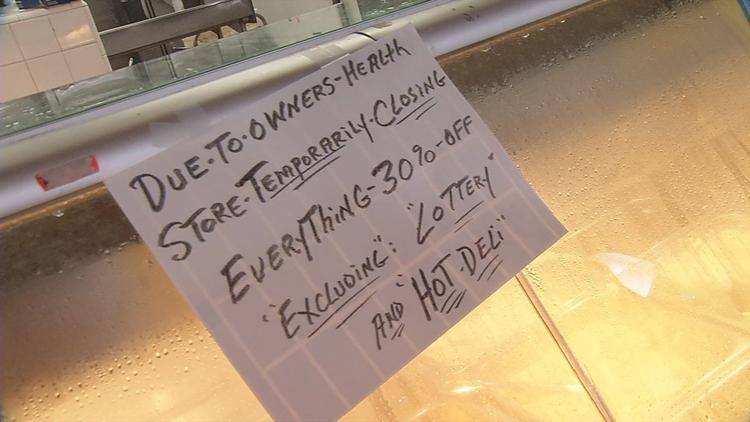 Copyright 2019. WDRB Media. All rights reserved.