LOUISVILLE, Ky. (WDRB) -- The mother of a 16-year-old Indiana high school student who was killed while getting on a school bus Monday wants to thank anyone who helped track down the driver who fled the scene.
In an overnight public Facebook post, Teri Burbrink asked the good Samaritan to step forward.
"I would like to draw attention to and thank all those involved in caring for my daughter, Lily Streeval, and for those involved in catching and prosecuting the jerk who killed her!" Burbrink wrote. "I'm beyond grateful that he can't do this to anyone else. If it was you, please contact me."
The suspect Burbrink is referring to is 25-year-old Shiam Sunder Shankara Subramani, who was arrested Monday after police say he fled the scene of the fatal crash.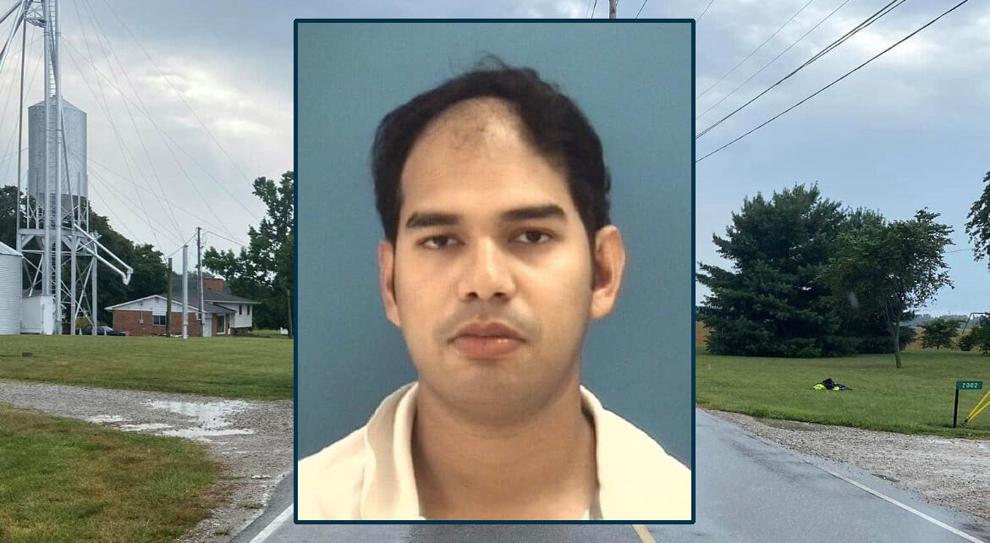 Bartholomew County Sheriff Matt Myers says the incident took place just before 7 a.m. Monday in the 1900 block of South Gladstone Avenue in Columbus.
Witnesses on the scene said Streeval, a junior at Columbus East, was trying to get on a stopped school bus when she was hit by a sport utility vehicle. The driver of the vehicle, later identified as Subramani, fled the scene but was followed by someone who witnessed the crash.
Streeval was taken to Columbus Regional Hospital, where she died from her injuries.
Myers said an investigation revealed that Subramani was at fault in the crash.
"After reviewing different footage of the incident and gathering witness statements, at this point in the investigation, it appears the bus was stopped with the stop arms extended and the driver disregarded those stop arms," Myers posted on Facebook. "When the driver ... disregarded the stop arms, he struck the victim as they were crossing the street to get on the bus and fled the scene."
Myers said one of the witnesses followed Subramani and aided police in tracking him down. Subramani was found a short time later stuck in a yard on Country Road 250 East. He was arrested by officers with the Bartholomew County Sheriff's Department and the Columbus Police Department.
Subramani is facing preliminary charges of Leaving the Scene of an Accident Causing Death and Reckless Driving / Passing a Stopped School Bus with Arms Extended, Causing Death.
On Monday afternoon, the Bartholomew Consolidated School Corporation posted a message on social media informing the school community of Streeval's death. The district said an announcement was made Monday morning informing students and staff of Streeval's death, and a moment of silence was held. Counselors are being made available in each of Streeval's classes.
In a separate public Facebook post, Burbrink included a video of her daughter as she appeared to be enjoying music on her computer. 
"Lily dreamed about getting her driver's license and working on cars," Burbrink posted. "She was a true joyful spirit who loved to laugh and argue, esp. with me."
"She is loved and missed," she added.
Previous story:
Copyright 2021 by WDRB Media. All rights reserved.