LOUISVILLE, Ky. (WDRB) -- The mother of a man who was shot and killed by Louisville Metro Police officers said she was outraged after the department accidentally released part of her son's autopsy report with evidence from the Breonna Taylor case.
Now, she's dealing with fresh grief after information that she tried unsuccessfully to obtain for months was put on display for all the world to see.
The incident took place the night of March 13 — the same day Taylor was killed. Shortly after 9 p.m., LMPD officers were chasing Justin Riggs.
Tina Samolsky, Riggs' mother, said her son was on home incarceration but cut off his ankle monitor and went to play basketball with his 6-year-old daughter at her home. At the time, Riggs had a pending domestic violence case and had been ordered to stay away from the girl's mother.
"He didn't know how to take a separation," Samolsky said, "and he didn't know how to pick up the pieces."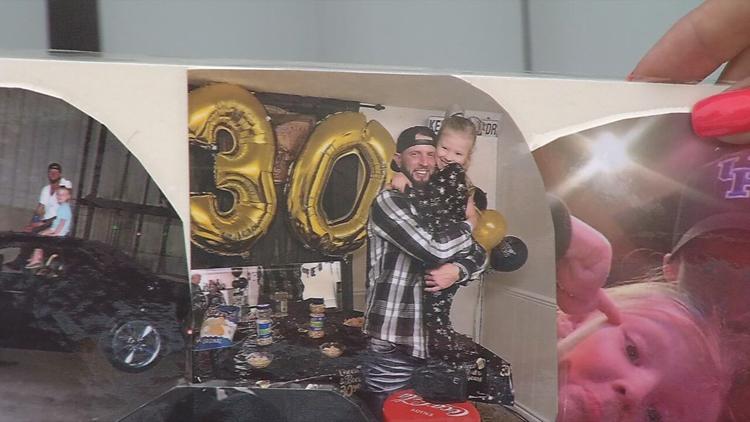 The shooting happened in the 8000 block of Blake Lane. Then-LMPD Chief Steve Conrad said four officers responded to reports of a domestic situation at a home on Maryman Road, off of Dixie Highway near West Pages Lane.
When officers arrived, police said Riggs ran from the house. Officers found Riggs on Blake Lane, where he indicated he had a weapon and reached for his waistband.
"Officers pulled their weapons and ended up firing, killing the man," Conrad said after the shooting.
Riggs' death began a seven-month period of grief and uncertainty for Samolsky. She said she kept trying to get more information about what happened that night, only to run into brick walls. Riggs' autopsy report, his toxicology report and even some of his belonging were being withheld.
"They said I cannot receive those until the investigation was over, so I been waiting," Samolsky said.
On Wednesday, however, the city released a page of Riggs' autopsy report along with thousands of records in the Taylor case.
"That's something I wanted to see for my own closure, in my own time," Samolsky said. "Not for me to see with the whole world. It was devastating."
An LMPD spokesman issued a statement, saying, "We used a platform that we have not used before, and the document was inadvertently included."
Samolsky said the department's statement provide little comfort.
"You know there's no room for this," she said. "We are already hurting enough. Don't add to it."
Unlike the Taylor case, LMPD officers had their body cameras activated during the fatal shooting of Riggs. In the moments before gunfire, Riggs is seen in the video sitting on the ground and leaning on a fence.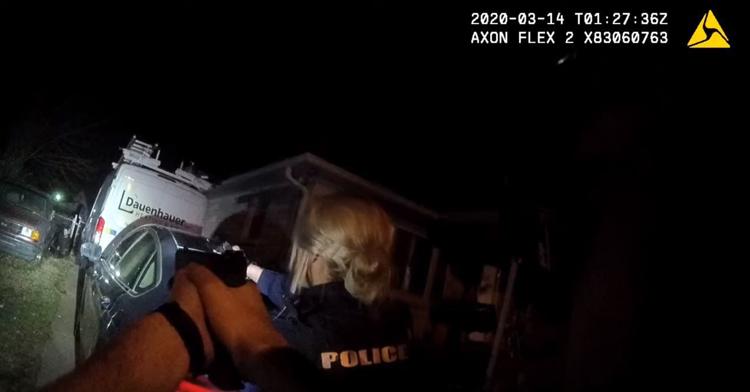 "Let me see your hands right now," an officer shouts.
"I'll shoot," Riggs responds. 
"Don't do it," another officer chimes in. 
"I'll f******shoot," Riggs shouts back.
Police later said they didn't find a weapon on Riggs but he did have ammunition on his body and a gun was found nearby in the path where they'd chased him.
Samolsky said she supports more de-scalation training for LMPD and including mental health professionals on runs.
"He was heartbroken, he was hurting, he was upset and thinking he was losing his family."
LMPD said it sent its internal investigation of the Riggs case to the Jefferson County Commonwealth's Attorney's Office during the summer. A spokesperson with the office said it is still reviewing the investigation to determine if officers' use of lethal force was justified. There's no timeline for when that determination will be made.
Samolsky said she just wants answers and closure — and that seven months is too long to wait.
"Is the investigation over, or is it not over?" she asked. "It's like reliving my son's death all over again."
LMPD said all three of the officers who fired their weapons that night — Nathaniel Lovewell, Rebecca Davis and Joseph Borst — were placed on leave, per protocol, and have returned to active duty.
Related Stories: 
Copyright 2020 by WDRB Media. All rights reserved.