LOUISVILLE, Ky. (WDRB) -- Call it mother's intuition.
Sarah Rose Patrick knew she'd be at Baptist Health in Louisville before her May 17 due date.
"I had already had it planned and paid for, and my hospital bag was perfectly packed," Patrick said.
She was right, but she never could've predicted how it would all go down. Last Friday, she thought it might be time to welcome her little boy, but her nurses and doctors said "not yet."
That night though, she knew it was time.
"I started feeling the contractions in my back," Patrick said.
She and her husband, David, got to the hospital quickly, but when they to tried to get inside, they said the door was locked.
"I went 'What?'" she said.
They said a side door was locked too. The Emergency Room entrance was the next option, but the baby wasn't about to wait.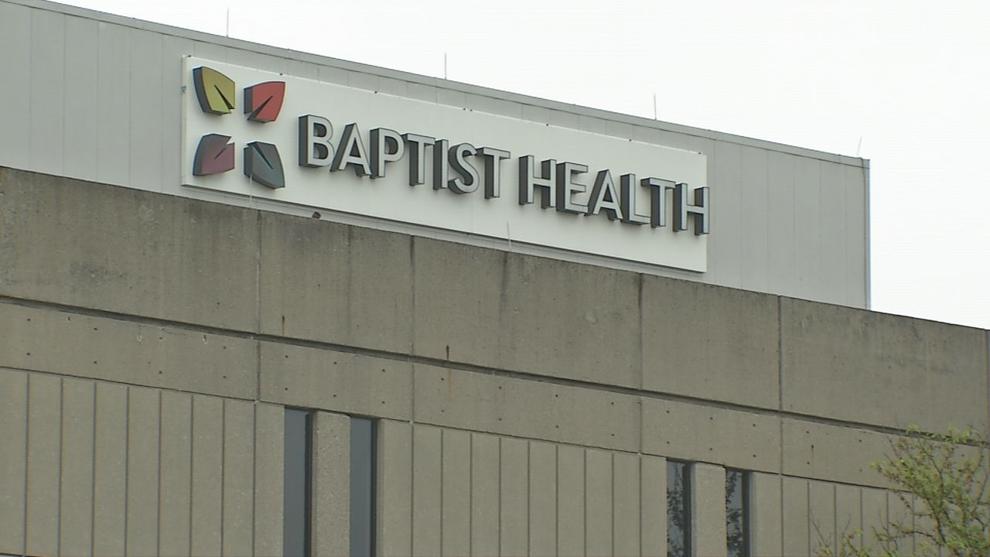 "I yelled to the depths of my soul, 'He's coming! He's coming!" Sarah Rose Patrick said.
"People down the street at WW Cousins would've heard her," David Patrick added.
In the road in front of the hospital, in the wee hours of Saturday morning, and with a 911 dispatcher on speaker phone, their third child was born.
"My husband caught him with his hands," Sarah Rose Patrick said.
This little guy's name is Navi Bond Patrick, the middle name a nod to some of his father's favorite flicks. The way in which Navi was born may have been more intense than any 007 plot line.
The Patricks said they still aren't sure why those hospital doors were locked, but they've talked with security and are not upset with the hospital. They just feel blessed that their little "spy in training" is happy, healthy and home.
"We have our family" Sarah Rose Patrick said. "We're together, and we're safe."
Baptist Health Louisville released the following statement to WDRB News:
"Patients who come to Baptist Health Louisville, who are pregnant and in labor, can always enter the hospital in the middle of the night through the Emergency Room or enter through the entrance to the Labor and Delivery department which is located in the front of the building at 3900 Kresge Way. Both entrances have signage and both entrances are open 24 hours a day and 7 days a week. Other entrances to the hospital are closed after 7 p.m. until 5 a.m."
Copyright 2020 WDRB Media. All Rights Reserved.